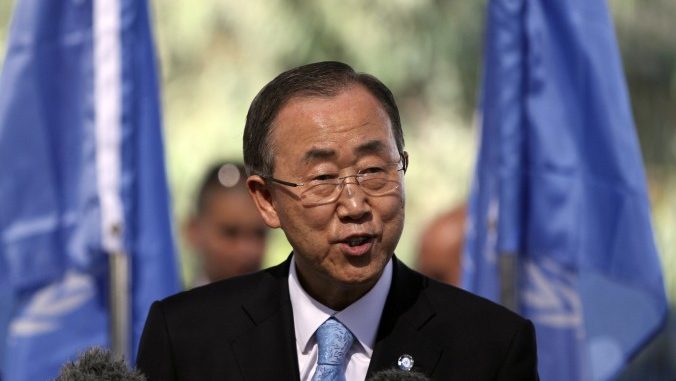 The Secretary General of the United Nations, Mr. Ban Ki-Moon, will be visiting Sierra Leone on Friday December 19 to acquaint himself with the situation on the ground with regards to the Ebola outbreak which is presently ravaging the country.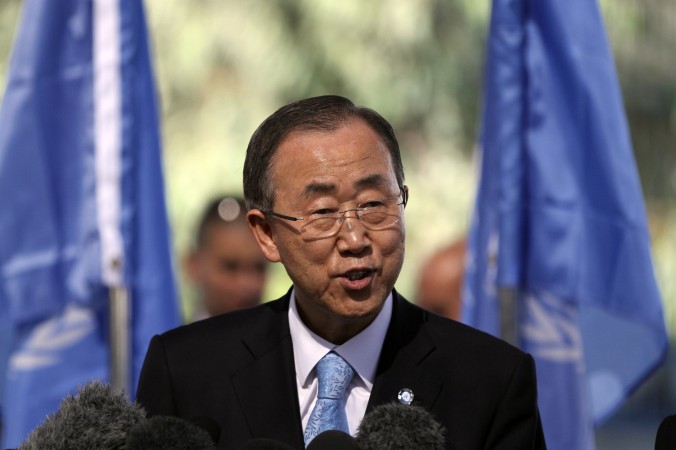 The UN Secretary General will also visit the other Ebola-ravaged countries, Liberia and Guinea. In fact , he will be arriving in Sierra Leone from neighbouring Liberia, according to sources in the UN. Mr. Ban Ki-Moon will spend the day in Sierra Leone and depart on Saturday December 20 for Conakry , Guinea.
The UN Boss will be accompanied by five UN security officers and a team of officials whose names have been disclosed  to Cocorioko International but we will publish them after we receive clearance from the relevant authorities . We will also bring you the details of the visit.