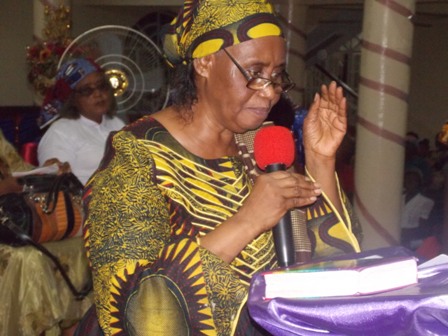 By KABS KANU :
Famed Sierra Leonean Evangelist , Mrs. Dora Dumbuya, popularly known throughout the nation as Mammy Dumbuya,  is in the United States to attend the 2015 Caribbean and African Faith-based and Community Leadership Conference .
Mammy Dumbuya and delegation have been invited to the White House where they will join other delegates for a briefing on Wednesday June 24 .She will then receive an international award that evening n a program at the Howard University.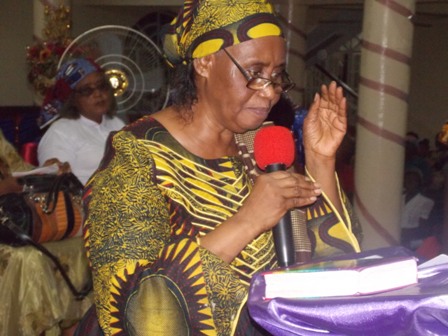 MAMMY DUMBUYA
The Caribbean and African Second Annual International Faith and Community Leadership Conference will be held from June 24th at the Howard University Black Burn Center in North West Washington DC.    An awards reception will also be held on June 24th in recognition of the 10th Anniversary of Caribbean American Legislative Month in the United States. Rev. Dumbuya will be one of the recipients.
According to the Caribbean and African Faith-based Community Leadership, "All delegates are also invited to participate in other legislative activities including our Congressional forums and White House briefings and Receptions from June 25th to 26threspectively. There will also be forum at the Inter-American Development Bank, United States Patent and Trademark Office of Global Intellectual Property Academy, youth summit among other meetings."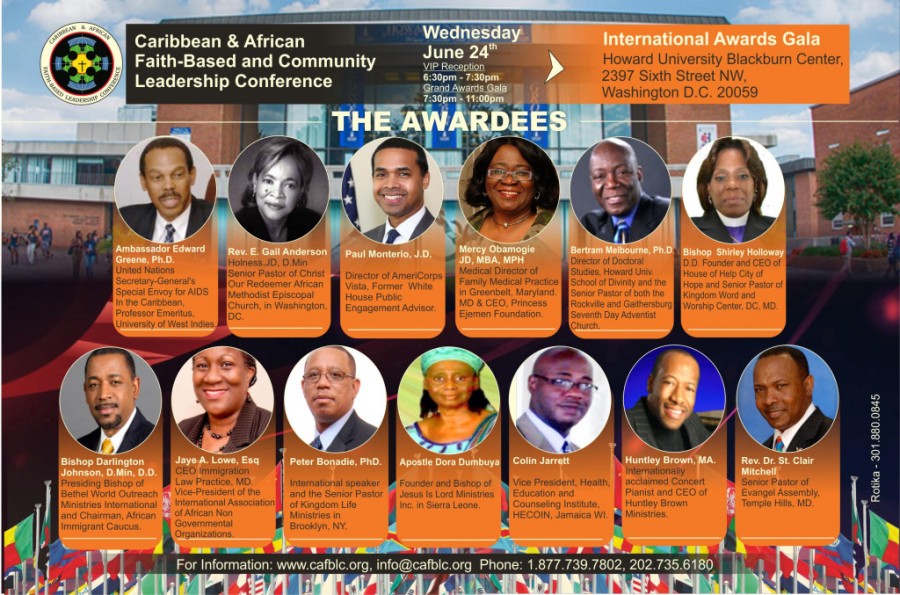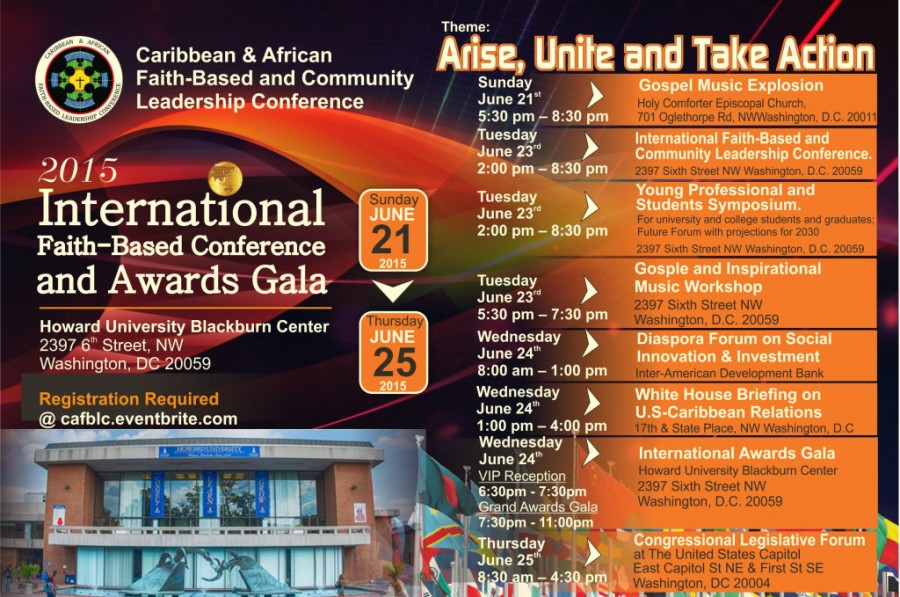 The organization also said that "This conference will be covering a wide range of topics that are paramount to economic development, civic engagement, immigration reform, Missions Dignity and Diversity, strategies to combat terrorism and poverty in African, the Caribbean Region.  This conference will be empowering our leaders to be more conscious and proactive in fulfilling our assignment to those who are victims of human rights violations and indignity, discrimination and neglect among other social issues here in the United States, the Caribbean and the African Region."