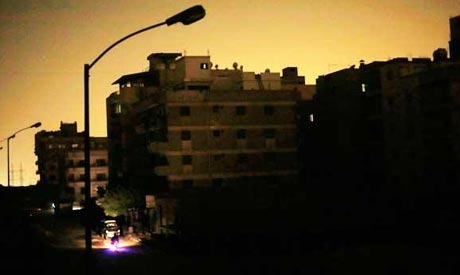 The electricity supply system in Freetown seems to have collapsed completely and the whole city of Freetown has been thrown into total darkness since the Government of President Maada Bio came to power. A city that was enjoying 24 hours of electricity before has suddenly become once again the darkest city in the world.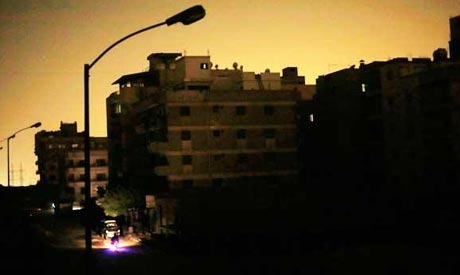 Everybody is calling COCORIOKO  to complain that there is no light in the capital. At times, the light comes on for just a short while and then it goes off again, throwing the city in pitch darkness.
 WE BRING YOU THE OPINIONS OF SIERRA LEONEANS ON THE NEW SITUATION IN FREETOWN.
ELECTRICITY IS NOT CHEAP AND ITS NOT FREE*
Electricity is not free. If President Bio's administration and henchmen have decided they won't pay to generate electricity, then Sierra Leone will be in darkness for a long time.
A lot of infrastructure is in place to generate electricity but there are everyday expenditures that MUST be paid for.
President Bio's Government has decided that buying fuel is a waste of the country's resources and Bumbuna has never and will never be enough to generate maximum electricity to serve our growing demand for energy.
It's their prerogative, but this means that the country will be in darkness until they work out their mechanics on what to do next.
You can't blame EBK's Government for today's blackout. That's utter nonsense!
The Ernest Bai Koroma's Government made a lot of progress with regards to energy generation and supply. His energy distribution drive was complemented by several factors including Bumbuna Hydroelectric Power Supply, Addax and several other smaller hydroelectric projects.
The new government led by Julius Maada Bio seems to think that electricity must be free because we have hydroelectric dams.
Firstly, those dams don't generate enough electricity to serve the entire country and secondly, regardless of how electricity is generated, there is a cost involved in the generation of energy. I can understand the fiscal policy this new government has taken but it wont yield good fruit. Their approach is stifling development. Energy generation and supply involves huge capital and failure for any responsible and progressive government to invest in energy is tantamount to backwardness.
Energy is the backbone towards any form of development and if a country is in complete darkness, the rate of attractive foreign investment will be very minimal.
In order to achieve this, their has to be a balance, and the new Minister of Finance needs to calculate properly and place the equations.
©Chernor J. Bah
The Fearless Patriot
THE TOO MUCH OF BLACK OUT IN THIS MONTH OF RAMADAN, IS A GREAT CONCERN,WE MADE A WRONG CHOICE,APC WE REALLY MISS U,BUT UR GOOD WORKS STILL REMAIN.
Sidikie Bangura Really the people of this country have regretted already my brother.
Aminata Dainkeh Blame former president for not putting things in place before him leaving office. What we were enjoying was cosmetic light. 
🤷‍♂️
Sesay Hafsat Ask Bio to fix the cosmetic light, he is in charge now. Haha
Sesay Hafsat Slpp are lazy minds and bones. New direction should be able to fix cosmetic. Haha
Madinatu K Conteh Wats dat?
U people should face reality and stop the joke….Go and fuel the generator and bring back our light
Ibriam Kargbo Sustained no sustained APC was giving light so no blame game slpp we want the light in your campaign message you said you know how to manage the economy now they have given you power so show us you managerial expertise. We nor want excuses