World Leaders have converged in New York, USA for the UN General Assembly High-Level Meeting on Ending AIDS as UNAIDS announces 2 million more people living with HIV on treatment in 2015, bringing new total to 17 million.
Health and Sanitation Minister, Dr. Abu Bakarr Fofanah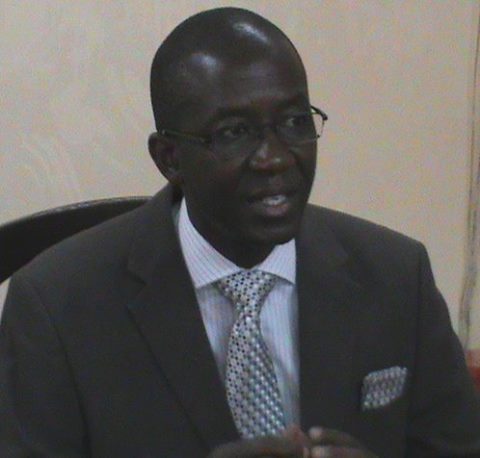 Representing the Head of State of Sierra Leone, Dr. Ernest Bai Koroma, is the Minister of Health and Sanitation, Dr. Abu Bakarr Fofanah who is currently in New York for the meeting which will commence from June 8-10, 2016.

The UNAIDS Global update 2016 states that an estimated 17 million people were accessing life-saving anti-retroviral medicines at the end of 2015, with an additional 2 million people gaining access over a 12-month period. As more countries adopt new guidelines from the World Health Organization to treat everyone diagnosed with HIV immediately, public health benefits are being realized for individuals and for wider society.
The extraordinary scale-up of anti-retroviral treatment since 2010 by many of the world's most affected countries has reduced AIDS-related deaths from 1.5 million in 2010 (1.3 million) to 1.1 million (940,000 -1.3 million).

Countries are now urged to seize this unprecedented opportunity to put HIV prevention and treatment programmes on the Fast-Track and end the AIDS epidemic by 2030.

The Joint United Nations Programme on HIV/AIDS leads and inspires the world to achieve its share vision of zero new HIV infections, zero discrimination and zero AIDS-related deaths. UNAIDS unites the efforts of 11 UN organizations – UNHCR, UNICEF, WFP, UNDP, UNFPA, UNODC, UN Women, ILO, UNESCO, WHO and the World Bank -and works closely with global and national partners towards ending the AIDS epidemic by 2030 as part of the Sustainable Development Goals.