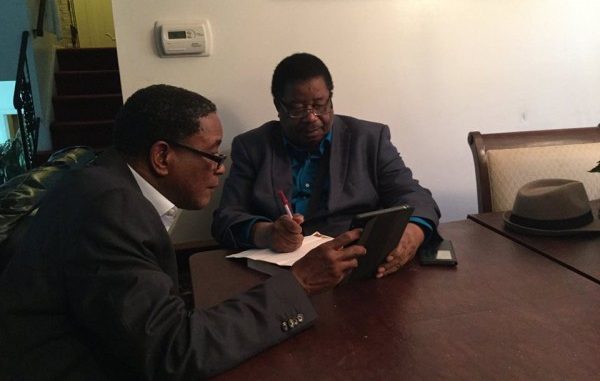 By KABS KANU :
The  Hon. Minister of Information and Communications , Mr. Alpha Kanu ,  made a stopover in New Jersey yesterday . The minister said he had to come to New Jersey because he had to see me  and stalwarts of the ruling APC in New Jersey holding the party's flag aloft in the state and diaspora, which he said was highly appreciated by the Government . He could not have left without seeing us and expressing thanks to New Jersey in general for our support to President Ernest Koroma, Government and the party .
The Minister was on his way to Maryland from Boston,  where he had just completed a Harvard University course on EXECUTIVE EDUCATION , which would be  very helpful to him and the nation in governance and policy-making.
Present with the Minister during his stopover were Your Humble Servant and other APC  die-hards Alhaji Ibrahim Sie of Boston , who was the real PRO of APC -NA ; Mr. Foday Mansaray, Mr. Mohamed Jalloh, Mr. Minkailu Jalloh , Mr. Bedor Bangura jnr etc . SEE PHOTOS  later when they are processed .
I proceeded to use the opportunity as usual to conduct an extensive interview with the Information Boss .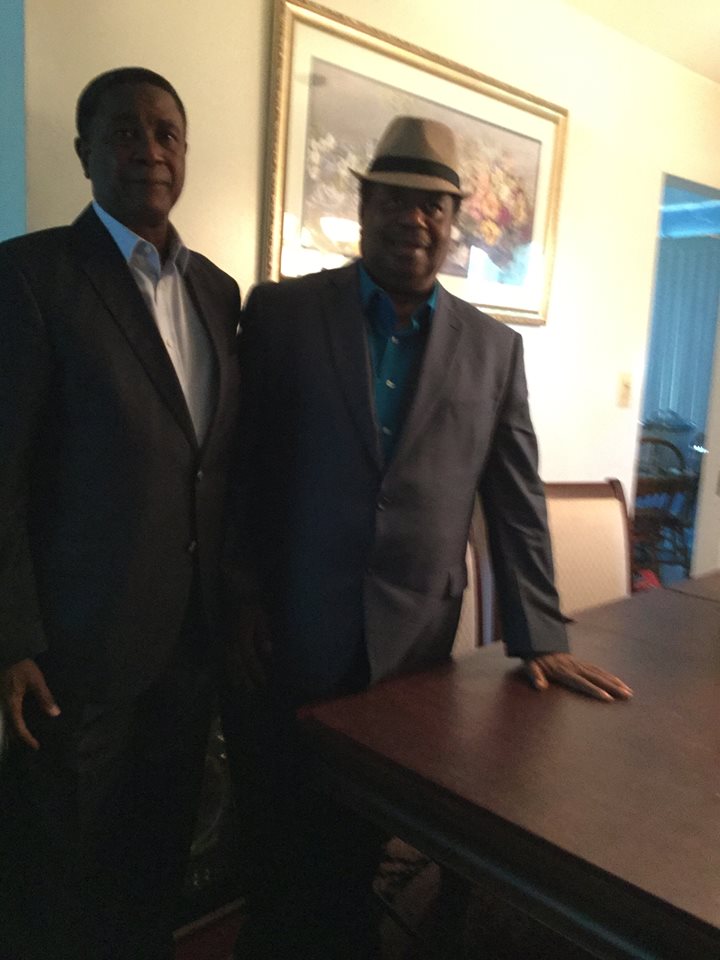 ME AND INFORMATION MINISTER HON. ALPHA KANU
Do not mind many of the rubbish you read on the social media about your government and country. When you listen to the right people like the Hon. Minister of Information , you know that your government is doing a great job in the face of the challenges . President Ernest Koroma does not talk too much because he is a busy man —Very busy indeed working for our nation to keep it on the right track , which will also help him leave an enduring legacy of good governance and achievements.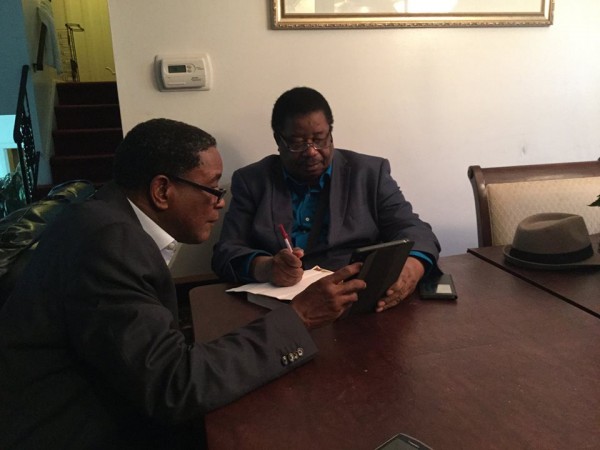 INTERVIEWING THE INFORMATION MINISTER
The Hon. Minister of Information , Mr. Alpha Kanu, said it all today. There is a lot of progress taking place. Our interview covered many important topics that have been exercising the mind of the citizens and I made sure that I asked him questions as if I am not a member of the government just to get down to the roots of matters.
The excellent communicator that he is, the Hon. Alpha Kanu went to town yesterday  and told all.
I will start publishing the interview in series as usual. There is a video of the interview also which would be released after the necessary editing.
Please keep a date with COCORIOKO and the social media for this blockbuster interview.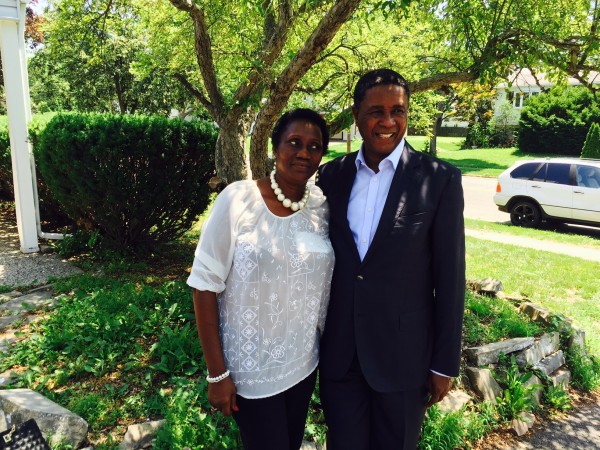 THE MINISTER WAS ACCOMPANIED BY HIS LOVING WIFE, MRS. KANU, WHO IS A MEDICAL DOCTOR IN SIERRA LEONE