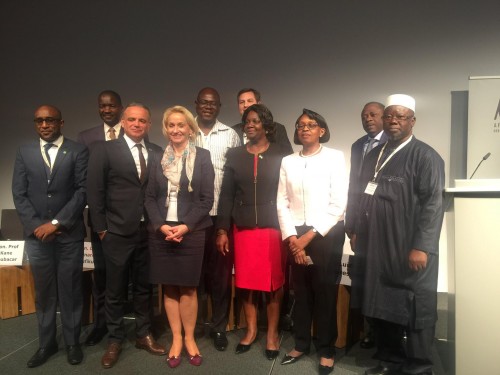 By Umaru S. Jah, Information Attaché — Germany
"A well-trained and professional workforce is a solid foundation for a robust health care system." These were the right words of Sierra Leone's Deputy Minister of Health 1, Mrs. Madina Rahman, while speaking at the 3rd German-African Healthcare Symposium held in Berlin, Germany on Wednesday 12 October, 2016.
The 3rd German-African Healthcare Symposium was jointly organized by the German African Business Association and the German Healthcare Partnership (GHP) to introduce business opportunities in the healthcare sector. It was also aimed at creating a platform for exchange networking and for fostering new partnership between Africa and German actors.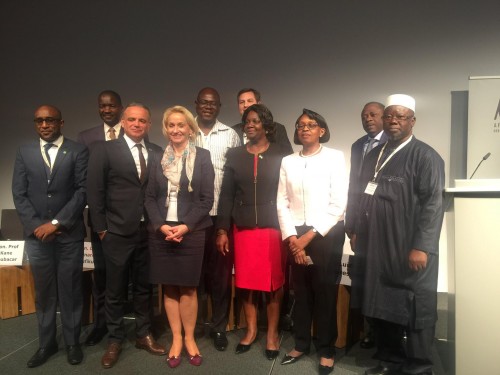 The Minister seized the opportunity to inform her audience that a refocus on human resource capacity in healthcare and more research are needed to develop new policies in an effort to achieve better outcomes from and access to healthcare around the world.
She believed that studies on communicable diseases such as Ebola should have long been carried out before its emergence in the three most affected countries. But researchers became active on finding solutions towards the prevention and control of the virus only after it affected few medical professionals from Europe, America and other parts of the world.
She further called on all nations around the world to work together in strengthening key elements of national health systems because fragile health systems in Africa have adverse effects to all countries across the world. The Minister believed that achieving this required effective collaboration and partnership between international health partners and African countries.
She disclosed her Ministry's commitment to work with international health partners in promoting and improving on the healthcare systems in Sierra Leone, adding that special services have been created within her Ministry that work towards encouraging and providing technical advice to partners who are interested in improving healthcare systems in the country.
The Minister later held bilateral discussions with healthcare partners to solicit support in establishing a dialysis centre in Sierra Leone to prevent people dying from lack of a functioning kidney. Other areas of assistance she went on, is to further empower Sierra Leone's healthcare professionals through effective training programmes to enhance personnel capacity within the health sector.