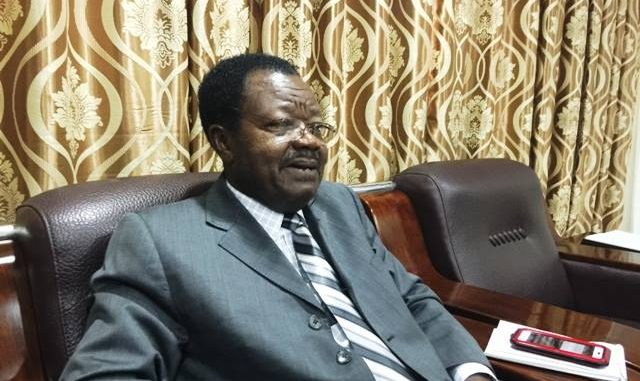 John Baimba Sesay
My apt attention for newspaper publications was drawn to an article written by a colleague journalist, Anthony B. Conteh, aka Tony Bee, a Sierra Leonean based in Sydney, Australia, published Tuesday 6th October, on Patriotic Vanguard online Newspaper, titled, "Beware of your enemies, Vice President Foh!", an explicit attempt aimed at offering an open advice to Vice President Foh. In my view, the piece, in the process, apparently missed an important aspect of mainstream journalism- cross checking the facts in a bid to get them right for public consumption.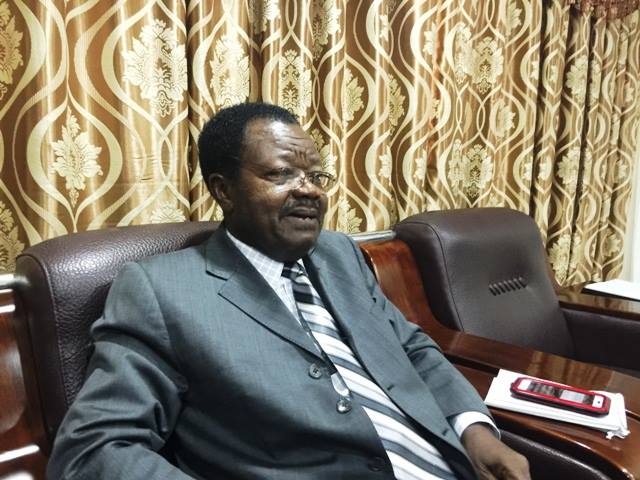 I should hasten to make clear that Tony Bee is a journalist I admire a lot for his writing skills and ability. He writes on a range of national issues and has been doing this with great passion. That said, the facts should not be allowed to be compromised especially when it comes to one's integrity. Amongst other issues addressed in the said piece are Vice President Foh's rise to prominence, and the handling of the recent Flood Appeal Fund.
Rise to Prominence:
Saved for the few erroneous presentation of facts the article may have been fully appreciated by many. For instance, the rise of Ambassador Victor Bockarie Foh to the position of Vice President was done in tandem with the wishes and approval of the governing All People's Congress. The APC, a political institution, was elected into office through popular votes-through majority votes. It implies, therefore, that decisions t taken by the Party give a clear reflection of the wishes of majority of Sierra Leoneans. It therefore sounds extremely unreasonable and beyond reproach to submit that "It is NO SECRET that many Sierra Leoneans "are still not happy about his (Vice President) elevation to the said position.
The APC is a political organization that is built on structures. It has internal mechanisms in tackling challenges. Beside, the verdict given by the country's Supreme Court as to the constitutionality or otherwise of the President's decision was just enough to put to rest the issue. Vice President Foh's rice to prominence could best be described as something destined by God as he never anticipated such. Public reaction was clearly positive.
Management of Flood Appeal Fund:
Tony Bee looked at management of public funds, making reference to management of Ebola funds, coming down to funds coming in as support to addressing the flood disaster recently. Government should be commended for ensuring judicious use of such funds. President Koroma has always taken the lead in ensuring public funds are utilized in the public's interest.
This brings to mind the management of The Flood Appeal Account. It will be extremely erroneously to suggest that The Vice President is "one of the signatories for the floods' funds bank account"
The Vice President is NOT A SIGNATORY TO ANY GOVERNMENT OR PUBLIC FUND ACCOUNT. The Flood Appeal Fund is public fund and as he himself has always maintained, him being a statesman, a respected politician of his caliber, with his prudent respect for openness, Ambassador Foh cannot allow himself to be a signatory to such an account. Signatories to the said account are public officials. This was made clear by Vice President Foh, during the official launch of the said account on the 22nd September at the Siaka Stevens Stadium and widely reported by the press.
Relocating Flood Victims:
Disaster management is one of the briefs assigned to the Vice President's Office. This office works with the Office of National Security on disaster related matters. When the flood occurred during the month of September, the Office of the Vice President went into tough action, in collaboration with line ministries like Social Welfare, Lands etc.
Government, it should be noted, is seeking not a short term solution to the current problem but rather working assiduously towards arriving at a permanent and lasting solution.
Addressing victims during the said launch of the account, the Vice President spoke of how the President, Dr Ernest Bai Koroma had tasked the Coordinating Committee, with the VP providing overall leadership, to find a permanent solution to relocate all flood victims to better housing facilities in new townships away from vulnerable flood areas of Congo Bridge, Kroo Bay and Culbot.
Ambassador Foh has been working assiduously in finding such long term solution. He has been coordinating meetings, pushing for tangible and result based actions. In a recent meeting with an Islamic delegation from Africa Muslim Agency, VP Foh underscored the need for public support, disclosed plans for better housing with medical facilities, schools, and markets amongst other facilities. At the said meeting, he disclosed, some millions of dollars will be needed by Government for such a venture since not less than 2,500 homes will be needed. In essence, the Government knows, "There should be good access roads, especially for the disabled Sierra Leoneans, good toilet facilities, a good drainage system, good electricity supply, good drinking water, good market facilities, good schools, government transport availability etc."
Political legacy:
The flood emergency has created an opportunity to move people away from places that are not conducive for human habitation. What we should as media practitioners, now do is to let victims know they should be prepared, in their best interests, to accept government decision to relocate all affected communities. Huge acres of land have been identified at Six Mile and Grafton for the relocation of people. Moving people to new locations is a worthy cause notwithstanding the huge cost to Government of billions of Leones. The Vice President has so far been providing the required coordinating leadership with visits being made to identified locations at Six Mile. Meetings and actions have continued to be made and taken. What else?
I end by thanking Mr. Conteh for his call on the VP to beware. As in all cases with us as human beings, there is always the need to beware but again, it will be good to note that the Vice President now has a bigger task wherein, his doors should always be opened to the public, not least those working with him.
The Vice President, with his commitment to the core values of the governing APC and with his loyalty and respect for the President, will never relent in pushing hard for the legacies of the Government, Party and President to be toyed with. Indeed, there are those legacies we shall always point at when it comes to the governance period of President Koroma and to this end VP Foh will remain a major player in the sustenance of such legacies.