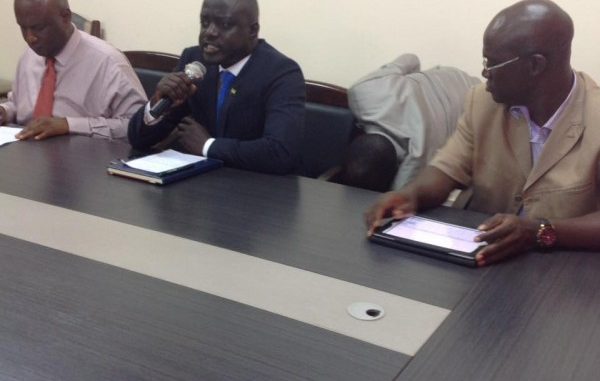 Written and compiled by: MARCUS BANGURA
The action oriented, pragmatic and dynamic, minister of Information and Communications, Hon. Mohamed Bangura , today 10th May, 2016, invited journalists to a special Press conference at the Conference hall, 8th floor Youyi building.
Speaking to journalists, the minister informed members that the rationale for the emergency or special press conference was to inform them about the present state of water supply, electricity and lawlessness in the country and to combat the news around that government is doing little or nothing to salvage the problem. He stressed that the APC led government is a responsible government and it cares for the people of this country and as such will work assiduously to ameliorate the problem of inadequate water supply.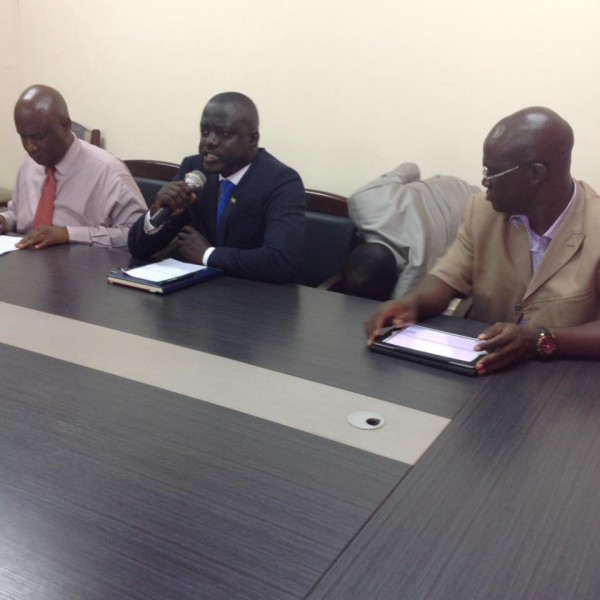 He said that government is not oblivious of the constraints people are facing at the moment. In light of this, government has made rapid response mechanism to combat the problem with positioning water tanks and bouncers in strategic areas. He said that the government is very much concern about the welfare of the people in the country.
On the issue of electricity supply, the minister appeal to the general public to bear with government as it has been working tirelessly to improve electricity. He said that despite the inadequate electricity supply, the citizenry should be mindful of the fact that the government has moved electricity from its crumbling stage to developing stage.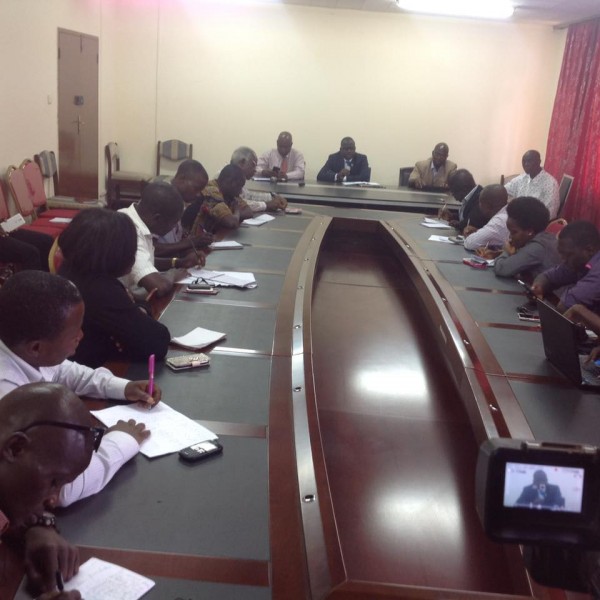 With lawlessness, the minister informed journalists about government stands to combat lawlessness in the country. He said that government has endorsed the ministry of Internal Affairs to fight lawlessness in the country. He went further said that the president made no mistake to appoint two ex- military officers to head the ministry. He stressed that the action of the president to appoint the two military professionals is deliberate and intentional.
The minister also threw light on the SLPP Independent Day Celebration fracas and its upshots as well as the move of the SLPP led delegation to the Vice President in appeal for the release of persons arrested and detained during the impasse. The SLPP called on the president to secure release of the said SLPP members. The minister said they appealed to the president and took responsibility of the misbehavior of their members. He accused the SLPP of playing double role in that they called on the president to intervene for the release of their men and at the same time they went berserk with a press release accusing the government of human rights abuses.
The minister made clear that the government has nothing to do with the arrest as it was done by the police which is an independent institution created by the laws of the country.
In wrapping up, the minister called on all and sundry to be law abiding and to exercise patience with government as the problems of water and electricity will be resolved