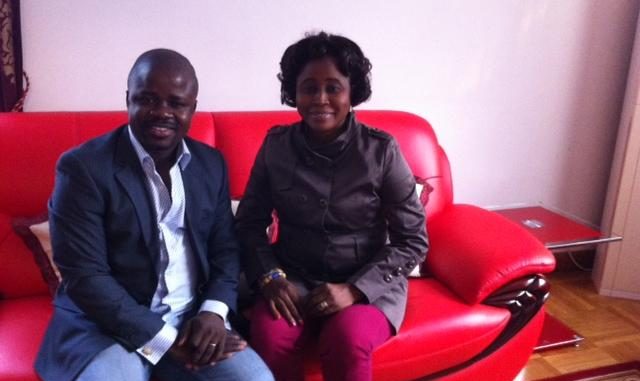 By John Baimba Sesay :
Sierra Leone reintroduced her decentralization process in 2004, following the enactment of the local Government Act the same year. The first half a decade following the reintroduction was seen as a learning process for new councilors and a trial period for the entire process, following its closure in the 1970s. However, much was not achieved with an apparent lack of political commitment then to make the process fully operational in a country that had gone through an experience of civil war.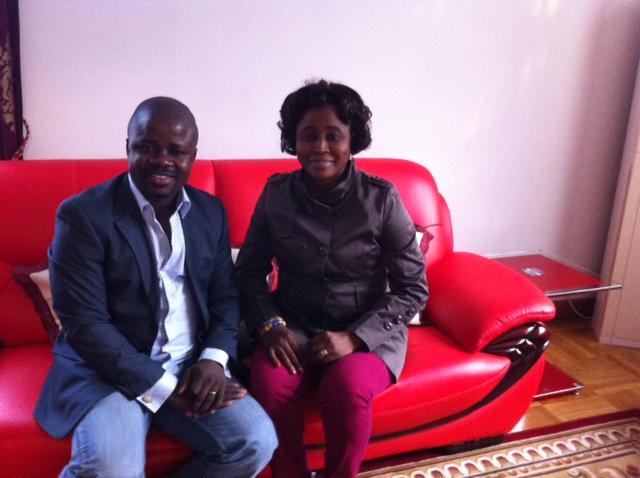 The commencement of the decentralization process saw lot of challenges, especially in terms of Ministries, Departments and Agencies devolving a number of functions to the councils, as outlined in the Third Schedule of the Local Government Act 2004. What was also apparent, following 2004 was the seeming lack of political will to effectively help the smooth running of the process all over the country.
However, the last five of years have witnessed promising future for a proper and well coordinated decentralization process in Sierra Leone. With more funds now given to councils and with devolution having  kicked off(though with not new challenges), the Government of President Ernest Bai Koroma has move forward in not only giving a new and practical meaning to decentralization, but has ensured, a clearly outlined political will, in fostering national development  through the nineteen local councils across the country.
What is also encouraging today under the leadership of President Ernest Bai Koroma is the involvement of more women in all spheres of governance across the country. With the first female Commissioner-General heading the nation's revenue generating body-NRA (Haja Kallah-Kamara), and appointed by President Koroma, this is also same, with the appointment of the first Registrar and Administrator-General (Madam Haja Seray Kalleh-Kamara); first female Chief Justice (Her Lordship, Umu Tejan Jalloh) and the first female Director-General, (Madam Rasie Kargbo) Ministry of Foreign Affairs and International Cooperation, amongst others. All of the above are impressively performing in their various offices.
Leading the governing party in Sierra Leone, President Ernest Bai Koroma also made record in bring into governance, through the ballot box, the first Mayoress in Makeni city, in the person of Mrs. Sunkarie kabba Kamara, who has been in the job for close to one year now.
An idealistically oriented woman towards social activism, and deeply concerned with, and connected to people especially children. Mayoress Sunkarie kabba Kamara is   fully knowledgeable in operations of national and international non-governmental organizations in promoting Good Governance, Peace Building, Child Protection and sustainable Youth and Women's Empowerment Programmes.
Mayoress Sunkarie Kabba Kamara on Wednesday 23th October arrived in the Peoples Republic of China for the first World Agritourism Development Forum, held on the 25th-27th October in Changsha City, Hunan Province. The World Agritourism Development Forum, with leisure agriculture as its content, is a permanent, multilateral cooperative platform that is focused on rural tourism and devoted to the cooperation and development of related industries across the globe.
As an outcome of this all important forum, participants were able to establish Cities' Alliance of World Agritourism Development Forum; recommended each country's excellent and distinctive Agritourism resources, offered constructive suggestions to other countries in developing Agritourism.
Invited by the Organizing Committee of the World Agritourism Development Forum, Mayoress Kabba Kamara delivered a statement on Makeni's leisure agriculture and rural tourism potentials. Prior to her departure for sierra Leone, the Press/Information Section of the Sierra Leone Embassy in the Peoples republic of China caught up with her for an exclusive interview on the outcome of her visit and a range of other governance issues as related to the process of decentralization in her council and city.
The country's only Mayoress started off by giving her impression about the visit and the outcome:
SKK: I must confess, I am very impressed by what I saw. This is because the way we perceive China from the outside is different, when you visit the country. We used to see China as a closed society but when I came in, I was impressed by the hospitality of the people and the development that they have attained. You can't even tell the difference between the city and the countryside.
Agritourism, for Sierra Leone, is something new as we are treating tourism as a separate entity, unlike here where tourism is blended with agricultural activities. And this makes the whole process more unique in the sense, the tourist stands the chance to benefit and the farmers also stand the chance to benefit. I was also impressed with presentations of countries that have made progress in Agritourism, including Malaysia, Korea, and many others. We even established closed contacts and some have even extended invitation for me to visit their countries and learn from what they are doing. They have a lot of best practices.  So as a country moving towards Agritourism, it is worth replicating such best practices. For instance, with the experience of Malaysia, we came to know, that the issue of Agritourism is not capital intensive.  It has to do with what you have in the environment and not necessarily about Five Star Hotels.
I also used the opportunity to talk about the infrastructure we have in Sierra Leone and particularly, Makeni .Probably we only now need to add value to certain areas like the making of ceramics as we have such facilities .I also spoke about the national parks which we have in the country. Makeni has lot of potentials and generally, Bombali district has great potentials for Agritourism development. Makeni is famous for its unique garra industry and these are the artifacts the tourists may be looking out for.
 JBS: How would you work with the Tourism Ministry, given the knowledge you have gained out of this very strategic visit and the forum you attended?
SKK: The Ministry of Tourism is very strategic if Agritourism is to advance in Sierra Leone. This ministry in collaboration with Ministry of Agriculture needs to take the lead. With all what I have leant and with what I have seen, I will go back and share briefings with the Tourism Minister. I will ensure, the ministry is fully involved here. There is need for collaboration on this.
JBS: We spoke on a number of issues few months ago during an interview when you were inaugurated as the first Mayoress of Makeni. Since then to date, how has it been like?
SKK: I must say it is sweet and bitter. Sweet in the sense, it has been my desire to work for my people. Bitter in the sense, people have their own obligation which is the yardstick for me to do my work. I am the frontline person in the helm of affairs in Makeni. I champion the issue of development in my locality but again, people have to meet their own responsibility. The payment of taxes and house rate is obligatory but I must confess that the compliance rate is very low.
JBS: What have you done towards addressing the issue of low compliance rate?
SKK: A lot of sensitization is ongoing since issued out Demand Notices .My Chief Administrator has always been on air; we have recruited Revenue Collectors, we have been working with Ward committee members and the Councilors have also been engaging people .The Local Government Act (2004) empowers councils to use court action as a last resort. We have taken people to court and when the names were read out and people issued with court notices, there was great compliance as we saw people coming to pay.
JBS: Government, through the Decentralization Secretariat, used to give development Grants to councils. One may wonder if this is still the situation.
SKK: No, it is unfortunate government has stopped and it may be affecting our operations as councils. Take Makeni City, for instance; we have a lot of traders and we have people who want more stalls to do their businesses and so we need to increase the number of stalls we have at present. And increasing market facilities within the municipality is one area I want to focus on and this means, more funds will be needed.
JBS: What about the devolution aspect as outlined in the local Government Act. Are MDAs meeting their obligations?
SKK:  Whosoever designed the process of devolution had good intentions, because this is one of the channels we can use to deliver goods and service to our people. It is rather unfortunate we still have MDAs that are not meeting their obligations in terms of the devolution process. They devolve some aspect and hold on to others. This is making our work tough. You devolve the function without devolving the personnel, so the issue of control comes in here as you have some who will come to work when they like, and they don't deliver services on time, since you are not responsible for those staff.  Payment of salaries should be devolved to council so that council could be in a better position to hold these guys accountable. So MDAs should be strongly committed to the devolution process in the country.
JBS: Working in the midst of men as the Mayoress. How does it look like?
SKK: There are challenges in working with human beings in general. You must have some wanting to undermine the system but I am able to handle such challenges with my administrative experience. On the part of the general public, I keep receiving accolades from people appreciating my efforts but again, there always will be detractors but that will not let me lose focus of what I want to do in bringing the much needed development to improve the lives and status of our citizenry.