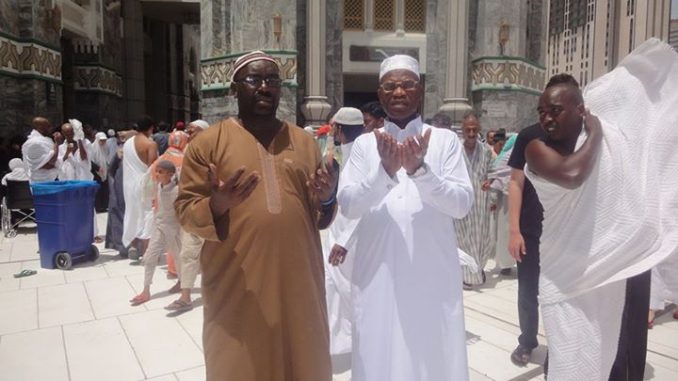 By Alhaji Jalloh
SIERRA LEONE – OUR ONE AND ONLY COUNTRY !!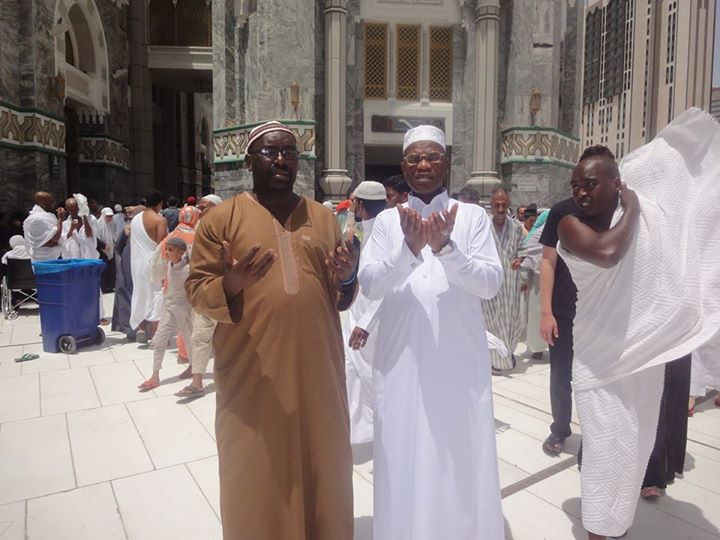 His Eminence Sheikh Abdul Rahman Al-Sudais is the Imam of the Grand Mosque in Mecca – the largest and oldest Mosque in the world where one of Islam's sacred places, the Kaaba is found – the direction where Muslims face while performing prayers.
In 2012, the Royal Court here in the Kingdom announced his appointment as Head of the Presidency for the Two Holy Mosques with the rank of a minister. The learned Sheikh is known for his melodious Qur'an recitation that has inspired Muslim faithful across the world, including yours truly.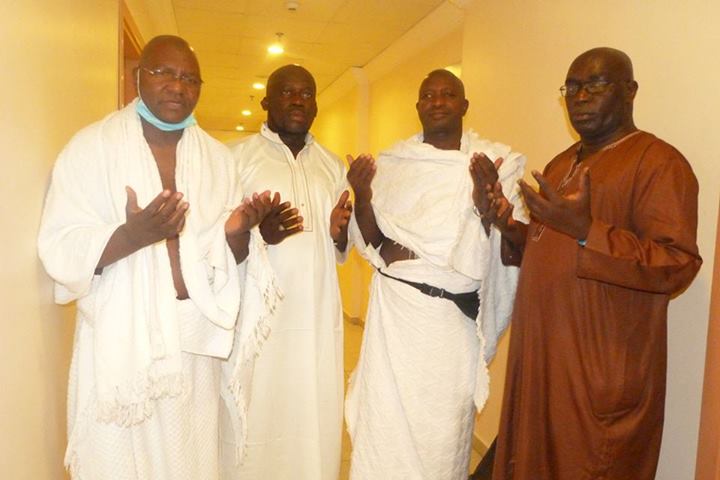 My admiration for him started three years ago when he visited the Higher Institute for Advanced Islamic Studies in Malaysia where he gave a lecture on Islamic civilization in the backdrop of modern challenges. During the lecture, he said Islam was facing challenges from within and outside the Muslim community. You may not like him, but it's hard to deny that fact.
The pre-hajj team to Saudi Arabia led by Moijueh Kaikai, Sierra Leone's Minister of Social Welfare, our Ambassador here in Saudi, Alhaji M.S. Kargbo, President Koroma's Special Assistant on Political Affairs, Hon. Nuru Deen Sankoh –Yillah, Voice of Islam's Dr. Ahmed Ramadan Jalloh and many other Sierra Leoneans witnessed his first Friday Ramdan sermon yesterday.
After listening with rapt attention to the Imam's soul-stirring 15-minute sermon which was carried live on state television and many Arab, African and Asian television stations, many questions came to mind – I am sure, the Honourable Minister and the dynamic Presidential Aide have the answers. Anyway, the most important thing here is, all Sierra Leoneans present at the Mosque prayed against the spread of the Ebola virus in our beloved country. May Allah help us in Sierra Leone…..Ameen !!