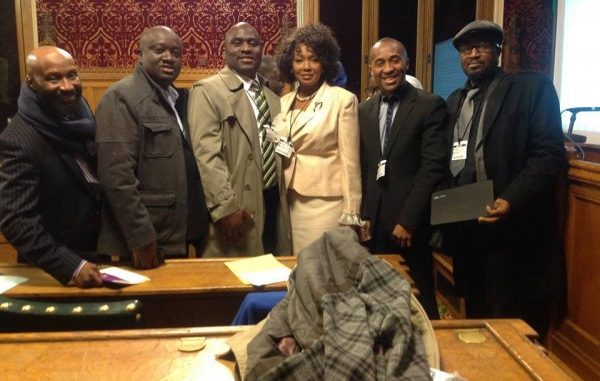 NewsWatch Newspaper Sierra Leone
False Allegation against Hon. Simon Huges
PRESS RELEASE
Members of the Disabled International Foundation (DIF-SIL) would like to register our utter dismay and disappointment over a publication in the NewsWatch newspaper of Sierra Leone, following a front page of Wednesday 10th December 2014 "UK SUSPEND FUNDING TO SALONE."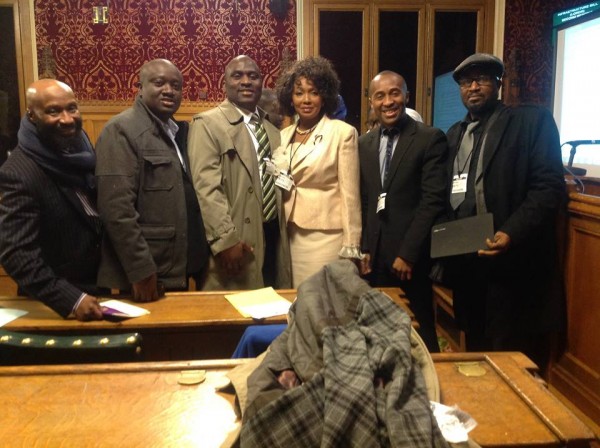 DISABLED INTERNATIONAL 
Disabled International Foundation views the publication as deliberately out of context and a figment of the writer's imagination and would therefore condemn such publication entirely.
The publication follows a meeting involving Sierra Leonean Organisations and Stakeholders at the House of Common (BRITISH PARLIAMENT) on the 8th of December 2014 in London coordinated by our CEO Imambay Kadie Kamara, which was hosted by the British Minister of Justice and Civil Liberties, Rt.Hon. Simon Huges (MP for Bermondsey and Southwark), Baroness Northover (Undersecretary of State at the Department for International Development) and Jonathan Tostevin (Representing DFID).
It was sadden to discover that the NewsWatch Newspaper deliberately decided to tarnish the Governments of Sierra Leone and United Kingdom in reporting fabricated information about our Host Simon Hughes in its Wednesday 10th December 2014 publication.
As an organisation, we want to make it categorically clear that at no point in time did Simon Hughes, Baroness Northover and Jonathan Tostevin or any member of our hosts made such remarks as fabricated by the newspaper.
The meeting was aimed at enabling Sierra Leonean Community Leaders and Activists who might be able to represent larger group of people to identify what the British Government has already done, to develop a community action plan and express their ideas about the UK's response to Ebola.
We are very much concerned about the current Ebola Epidemic which the Government of UK have been assisting  the Government of Sierra Leone in  providing all possible support including Volunteers, Finance, Logistics, Hospitals, Military and putting their Citizens' life on line for Sierra Leonean and Sierra Leone.
We are pleased to inform the general public that the meeting itself was positive and constructive.
MP Simon has been a long-time friend of Sierra Leone and members of the Diaspora Sierra Leonean Communities in the UK. He has also visited Sierra Leone on different occasions.
We are shocked with disbelief that the writer of NewsWatch could be so evil, vindictive and narrow-minded to tarnish such a personality to satisfy their selfish purpose.
We believe this is the time for Sierra Leoneans including members of the press to show commitment and responsibility and join hands with our development partners to bring this epidemic to an end and not to discourage them as demonstrated by the NewsWatch publication.
Our organization is committed to bringing the Sierra Leonean Diaspora community together in order to raise awareness anywhere in the world for the good of our country.
Let us pray for God's intervention to eradicate this deadly Ebola virus from not only Sierra Leone but the wider Sub-region.
From the Office of the Founder/ CEO
ImambayKadieKamara