By our Cocorioko Man  :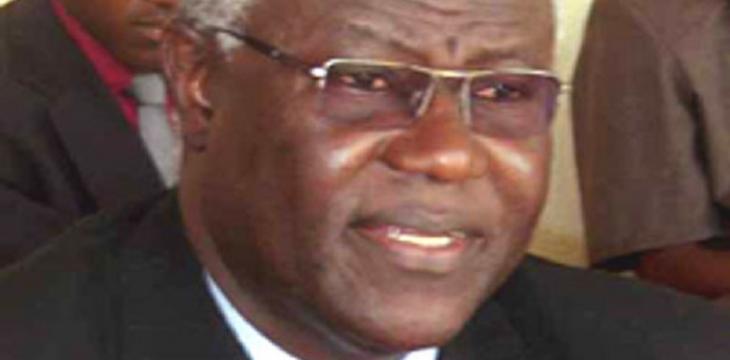 President Ernest Bai Koroma on Friday  expressed optimism that the Ebola virus disease ravaging the country will soon be a thing of the past with the efforts of his government and the commitment of the people.
President Koroma was speaking during a joint press conference with the Secretary General of the United Nations, Mr. Ban Ki Moon, who paid Sierra Leone a one-day visit  on his three-nation tour to evaluate first hand the situation on the ground in the three nations affected most by the Ebola virus.
President Koroma told the UN Secretary General and his team that he had taken full responsibility of the Ebola scourge and he has launched   a very vigorous social mobilization program which had seen him visiting every part of the country to address paramount chiefs , religious leaders , civil society and all strata  of the community to sensitize them about precautions to take to stop the transmission of the disease. President Koroma expressed confidence that with his people's commitment and the support of the international community , ebola will soon be a thing of the past in Sierra Leone.
Recalling the previous visit of the UN Chief in March this year when he lauded the country for her dramatic achievement in moving from war to national development, President Koroma warned that  Ebola has had a "very devastating impact on the country's economy" and has reversed  the economic gains .
The UN Secretary General praised President Koroma for the leadership he has demonstrated and the many developments in some parts of the country but he said there were still challenges. He also praised the nurses and health care workers on the frontline and commended government's Operation Western Area surge   and , while visiting the Hastings Ebola Treatment Centre,  assured the nation that "We will stand with Sierra Leone until this outbreak is under control and the country has recovered from its impact " .
Mr. Ban Ki-Moon said that just as the UN  stood by Sierra Leone during her challenging times ,  the UN will continue to be with Sierra Leone  until this virus is put under control and wiped out of the country.
Mr Ki -Moon left Sierra Leone for Guinea on Saturday.