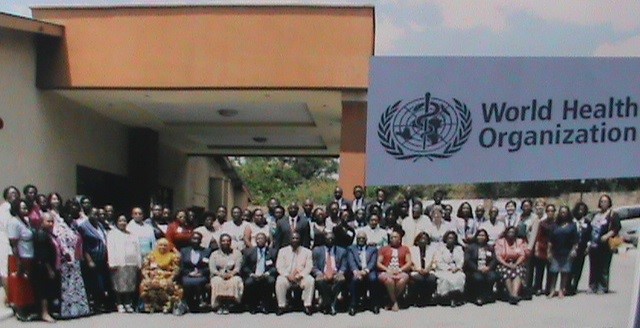 By Jonathan Abass Kamara
Nursing and Midwifery workforce, a critical link to achieving sustainable development goals and Universal Health Coverage was the theme designed for the Second Regional Consultative Meeting on strengthening nursing and midwifery services towards the contribution to achieving universal health coverage in Africa.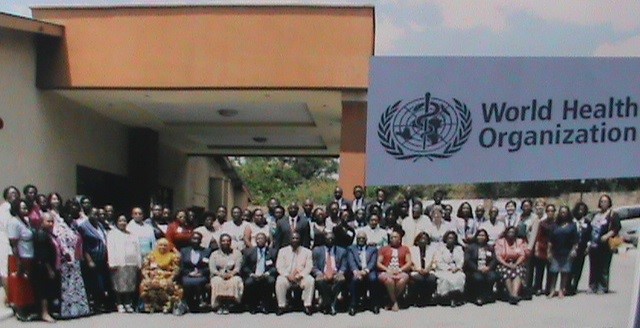 Photo of participants
The meeting held at Cresta Golfview Hotel, in Lusaka, Zambia attracted professionals from 47 countries including Sierra Leone represented by the Chief Nursing and Midwifery Officer and Team Leader, Matron Hossanatu Koroma, the Principal National School of Midwifery, Dr. Joan Shepherd and Deputy Registrar, Nurses and Midwives Board of Sierra Leone, Matron Christiana Massallay.
The two days meeting from November 24 to 26, 2016 observed that universal health coverage has been recognized as the most powerful equalizer among all policy options for improving the health of populations, noting that health workforce continues to be one of the main pillars of health systems and service delivery. The scarcity of health personnel, including nursing and midwifery was also noted as one of the major obstacles to scale up implementation of already agreed upon Sustainable Development Goals and their targets.  The global deficit, with misdistribution and mismatch between supply, need and demand, and the shortages and need for more skilled and productive health workers due to the increase in work load to systematically influence critical events along identified hubs for health system interactions were all key issues and concern for the growth and development in nursing and midwifery in Africa.
Sierra Leone is not an exception to the Ebola virus disease outbreak in West Africa, a situation which was catalogued in the presentation made by the Chief Nursing and Midwifery Officer of Sierra Leone portraying the shocks on human resource capacity, nurses and midwives being at the frontline from a critical element in building resilient in health promotion, disease prevention, treatment and care. It is estimated that globally nurses and midwives constitute 50 percent of health workforce in many countries, while in Africa including Sierra Leone they comprise more than 60 percent.
Dilating on the overall objectives, Matron Hossinatu Koroma said the meeting aimed at identifying mechanisms for improving the capacities of the nursing and midwifery health workforce in order to build consensus on the regional interventions to strengthen the contribution of nursing and midwifery towards achieving universal health coverage.
A reflection on the implications of the sustainable development goals and universal health coverage for the nursing and midwifery workforce, and a consensus of key interventions and mechanisms for improving the quality of nursing and midwifery service delivery, taking into account special context of group countries and a Draft Action framework formed high point to climax the meeting.