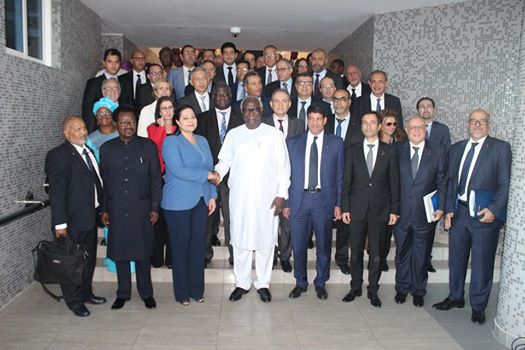 By State House Communication Unit
President Dr Ernest Bai Koroma on Saturday January 14, 2017, received a high powered investment and trade delegation from the Kingdom of Morocco, at the Bintumani International Conference Center in Freetown. The visit was facilitated by the Ministry of Foreign Affairs and International Cooperation.
In his introduction, the State House Chief of Staff, Saidu Conton Sesay, briefed the president that the 50-man delegation was in the country to discuss possible business ventures in both public and private sectors.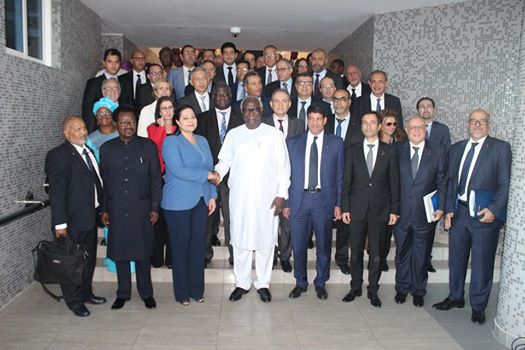 President Koroma welcomed the delegation and described the visit as a major milestone for the two countries. "The visit is more than just an economic partnership. It also underscores the relationship between the two countries in promoting south-south cooperation," he emphasized.
The president recalled that in his last visit to the Kingdom of Morocco, King Mohammed the Sixth did promise to pay a state visit to Sierra Leone, adding that the Moroccan King also promised to send an advanced delegation that will cover areas of investment, security, oil and gas and other areas of interest. He commended the King of Morocco for keeping to his word by sending all the delegations he promised and expressed hope to receive the King himself at a date to be agreed upon.
President Koroma noted that Sierra Leone had been doing well before the Ebola outbreak; a reason why the country was considered one of the fastest growing economies in the world. "We have had some distractions but as a country we have put in place the appropriate measures with stronger determination to reposition ourselves to move forward," he said, assuring that his government would do whatever is required to make the visit a reality.
He also noted concerns of concessions raised by the delegation, saying that he would engage both the Ministries of Finance and Economic Development and Trade and Industry to ensure that their concerns are looked at. He said in business, "you don't only have to look at quick returns but medium and long term returns too." He said Sierra Leone is a country that is doing the right things to attract foreign investments and assured of his personal involvement to expedite every process that will ensure a win-win situation for both countries.
Thanking the president on behalf of the team, head of delegation, Myriam Bensalah, expressed delight for the warm reception and thanked the president for transforming the country. Madam Bensalah commended the people of Sierra Leone for their resilience in surmounting the civil conflict as well as the unprecedented outbreak of the Ebola virus disease.