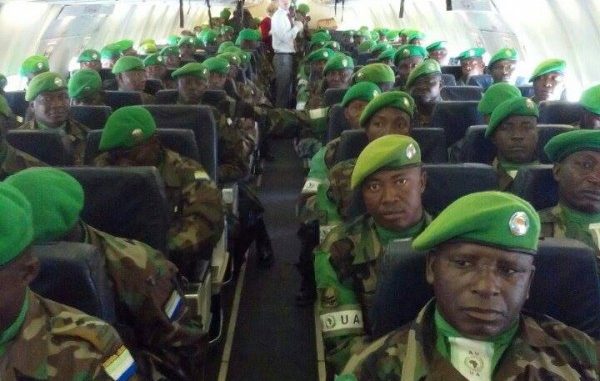 By Idrissa Conteh :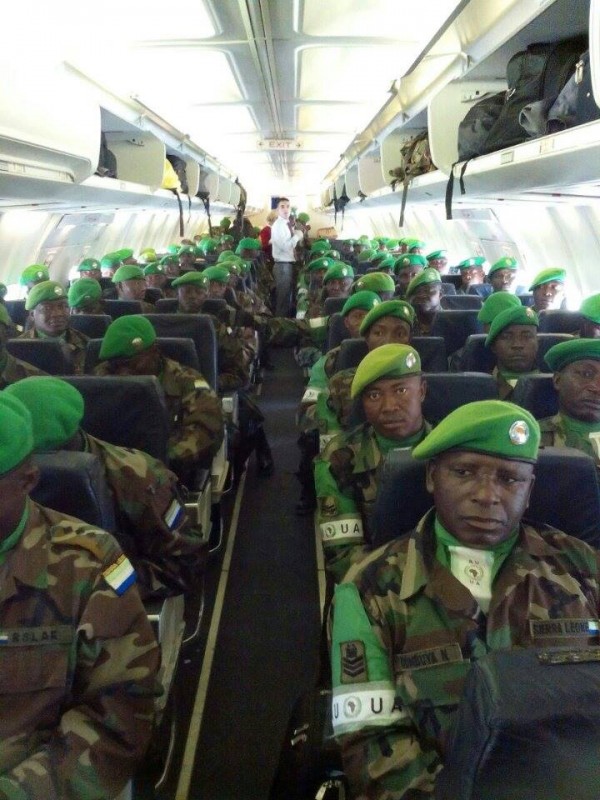 Sierra Leone's AMISOM peacekeepers who were camped for more than 48 hours in Somalia are now airborne and are expected to arrive in Freetown this evening.
Sources say the flight transporting the peacekeepers will transit through Lagos before continuing to Freetown.
Nigerians are Sierra Leone's true friends as they accepted to allow the flight to transit for refueling without prejudice.
We wish our troops safe journey back home.