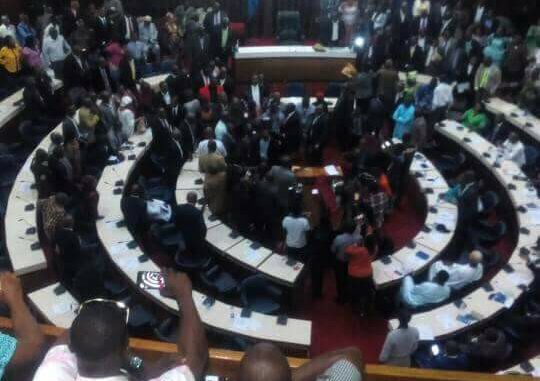 Sierra Leoneans will not bow to the intimidation of SLPP operatives!*
Sesay -91 (Global Voice of APC ).As the case be, furtherance to the unfortinate developments in Sierra leonean's Parliament, SLPP like minded bigots in the Diaspora are completely oblivious to the political issues of Salone; for them it's a simple matter of kick them out! throw them in jail!…but real politicians know very w
ell that unless every constituency or region is represented, then there is no democracy to reflect the will of the people.
I want President Bio to succeed..but this will only happen when there is peace & stability.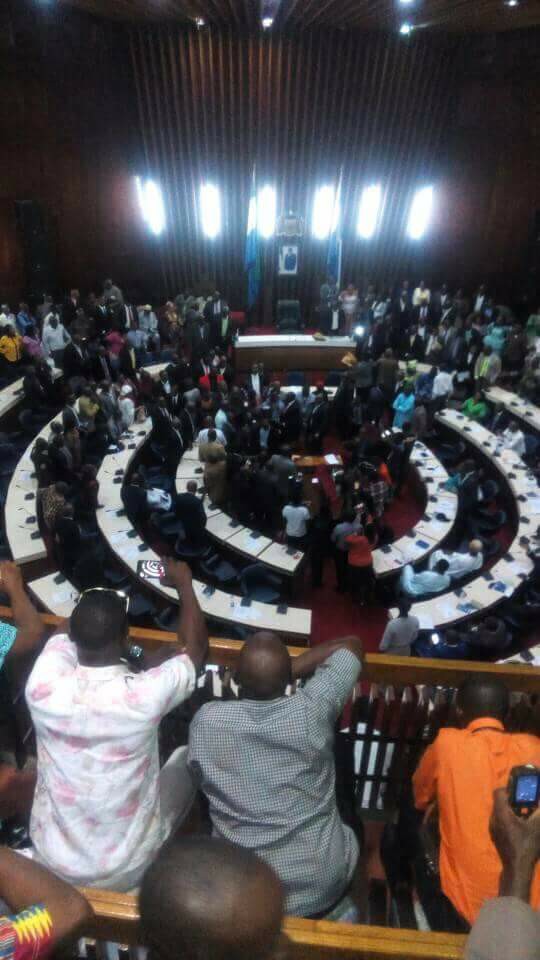 Let's all preach peace to unite our people. .the irresponsible rhetorical statements of some citizens are only linked with biased political proclivities that restrict them from reaching out to detach aspects of selfishness embeded in them. Many of them never supported President Bio and so want him to fail from within, because they are not directly affected in case war breaks; some reside in the Diaspora, whilst most want to utilise the chances of seeking asylum in the west to upgrade their temporary residence permits.
*Majority of these sycophants on Social Media live in the UK & US.*
Myself, I am a British based Sierra leonean and can easily go back to what many will call "safe heaven"…but what about my friends, family & countrymen? Think Salone!!! Don't be too excited with silly submissions on Social Media.
*President Bio must succeed for the good of Salone not SLPP!*