WE LOST ANOTHER GREAT ONE: "THE BABY -FACED GENTLEMAN EXTRAORDINAIRE", VICTOR GREEN
By KABS KANU
Fourah Bay College alumni – The 1970s Brigade- have been plunged into mourning once again, due to the untimely passing of another of the greatest gentlemen of our time, the baby-faced and pleasant personality, Victor Green. I used to refer to him as the baby- faced gentleman. He was affable and pleasant beyond description.
Mr. Green sadly lost his life in a carjacking event at Southeast Atlanta, Georgia on Wednesday afternoon.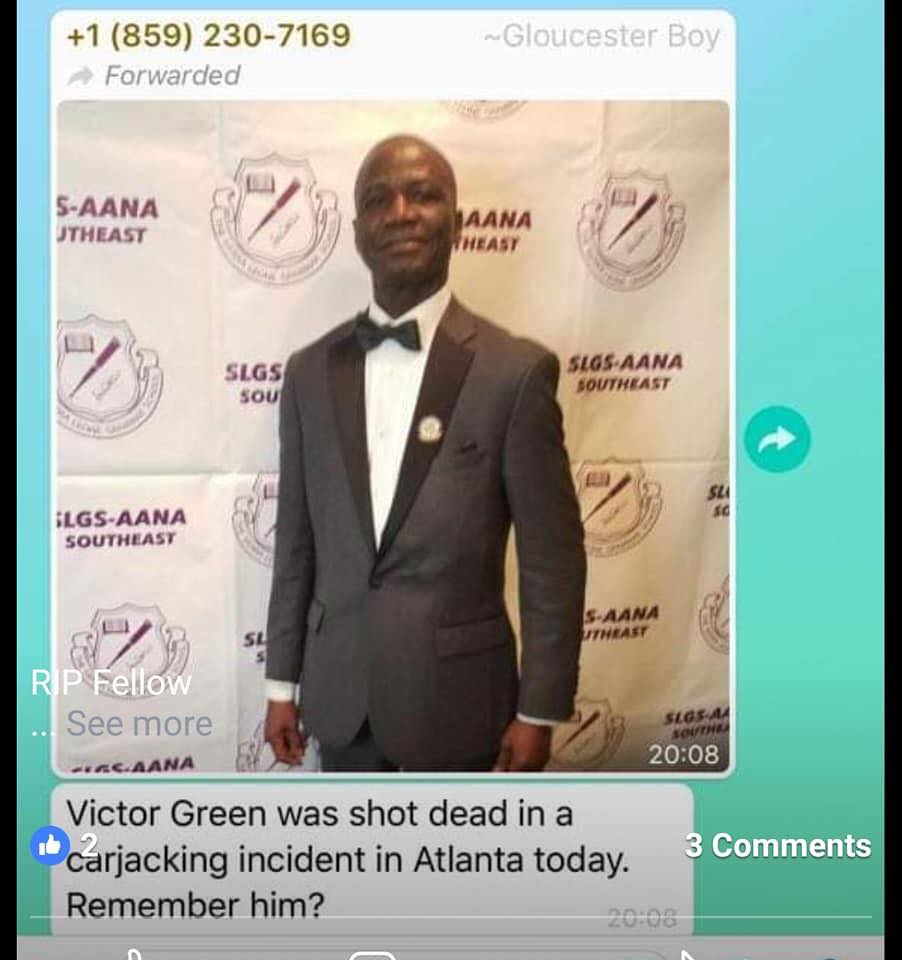 Victor has gone to meet the Lord at the prime age of 65, though he did not look like it, due to his ever- youthful looks.
It is a very sad moment for his family, many friends , members of the Sierra Leone community in Georgia and his college mates of Fourah Bay College, Sierra Leone. I wish to extend my deepest condolence to all of them.
Victor joins a cavalcade of outstanding gentlemen of our glorious 1970s era at Fourah Bay College who passed away recently, including Frank Kposowa and Pios Foray, whom we lost this year .Other recent losses included Felix Risk , Momodu Jawandoh, Ernest Cummings and Crispin Gray, among others.
May the souls of all our departed brothers and sisters rest in perfect peace.
KABS KANU