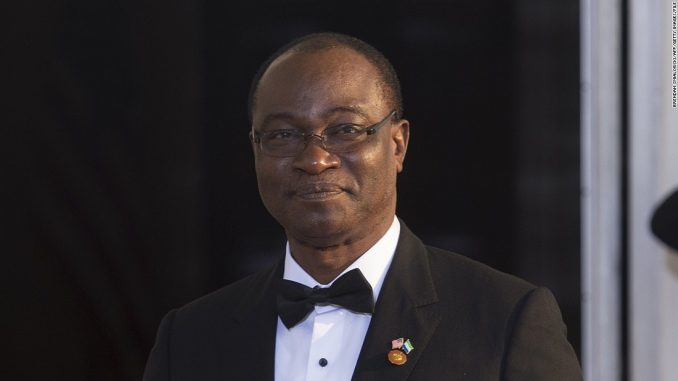 By Jara Mina Jara
This is a rejoinder to an article authored by a friend across the political aisle titled; "Why I prefer Bio over Samura" published in the Global Times Newspaper of Thursday November 2nd, instant.
Teddy Foday Musa's apologia is premised on Maada Bio's military career – his sojourn in the National Provisional Military Council (NPRC) and his subsequent handing over of power (though unwillingly and begrudgingly) to a democratically elected government.
We were both students of Fourah Bay College when Bio toppled his boss – Valentine Strasser in a palace coup in January 1996. Bio went on to oversee the conduct of elections three months later which the SLPP eventually won. Of course, Maada Bio has always had a soft spot for the SLPP even as a military officer.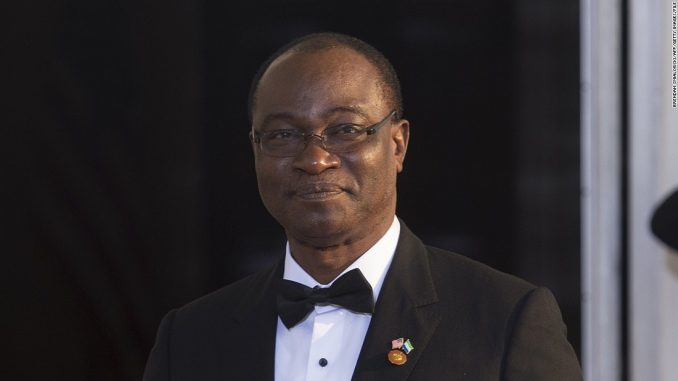 On the day of the run off elections, sporadic and staccato burst of gun fire was heard all over Freetown and some parts of the country in a bid to prevent voters from coming out to vote. It took the bravery of women's organizations and the budding and united civil society landscape then to discourage Maada Bio and his henchmen from going through with their plan to derail the democratic process. Former President Tejan Kabbah once mentioned this during a public event to commission a gun boat donated to Sierra Leone by the US government. Bio never willingly handed over power, the president declared. He was forced by the international community and offered money to pursue further studies abroad, he said. Bio had never responded to this claim by the former head of state who succeeded him.
Which of the two candidates, because TFM had already attempted to set the agenda as if the forthcoming election is going to be a two horse race, is worthy to be elected as president on March 7, 2018? My answer is Dr Samura Matthew Wilson Kamara. Why? Let me explain by way of analogy of two applicants for a job.
Applicant A said that since the organization is looking for someone that can easily fit into the department and flawlessly take on the responsibilities left vacant by the past worker, he deserves the job because he was highly qualified. The other candidate thought he was qualified for the position and although he may not have all of the qualifications, but can learn the job well.
If you were to hire one of these two, who would you give the job? The first candidate was open and confident about his experience to get the job done without sounding immodest or unnecessarily humble. On the other hand, the second candidate lacks confidence and basically told the employer nothing to convince him to hire him. This is Maada Bio, as painted by TFM – he lacks the necessary experience to govern in a democracy, especially when you consider the magnitude of work required to build on the gains already achieved by this results-oriented and transformative leadership of President Dr Ernest Bai Koroma.
Dr Samura Kamara is the man who would hit the ground running because of his unique knowledge and familiarity of not just ongoing programmes but also of the terrain and the development blueprint in place to continue to move the country forward. Samura Kamara has been in the thick and thin of it all and therefore profoundly understands the strategies to propel this country to the next level, despite the daunting challenges and exogenous shocks that had hit Sierra Leone like a thunderbolt over the years.
Dr Samura Kamara was Financial Secretary, Governor of Bank of Sierra Leone, Minister of Finance and Economic Development and Sierra Leone's current Minister of Foreign Affairs and International Cooperation.
In an attempt to embellish Bio's credentials, Teddy Foday Musa even went as far as describing Maada Bio as a "Foreign Affairs expert" which has now left tongues wagging as to when did this happen? Which international organizations Bio has worked for before for TFM to catapult him to such level? Granted Maada Bio handed over power but I would have thought that even if Bio merited any claim to "expert-hood", it would have been fitting if TFM had labeled him as a "Conflict Management and Resolution" expert. Even this Maada falls short of enjoying claim to such prestigious accolade. Let me explain.
Maada Bio has never shown any proclivity to carry such title because of the simple fact that he had failed woefully to promote peace and reconciliation even within his own party – SLPP. Dr Kandeh Kolleh Yumkella (KKY), Dr Dennis Bright, Andrew Keili, Ambassador Fode Daboh, Franklin Rogers and many more, who resigned from the SLPP, had all said the SLPP is full of terrorists, gangsters as well as besieged by unilateralism, manipulation, bigotry and intolerance to dissenting voices.
Teddy even forgot (or pretended to forget) to mention Maada Bio's management of the economy during his 90 days stunt as head of state under the NPRC. All we hear is "Bio handed over power at a young age". But what about how he handled money meant for our consolidated fund? Granted it was a policy to sell Sierra Leone Passports and use the proceeds to purchase arms and ammunition to prosecute the war. But Maada Bio has never explained to the people of this country how proceeds from passport sales ended up in his private bank account lodged in the Cayman Islands?
Moreover, Bio has never explained allegations that he awarded fictitious contracts when he was chairman of the NPRC. This man spent only 90 days as head of state and he did such damage to our coffers, if he had stayed there for just 9 months, imagine the devastation he would have caused? But TFM believes Bio's record as chairman of the NPRC isn't important to the governance of the state. Kushe oh!!!