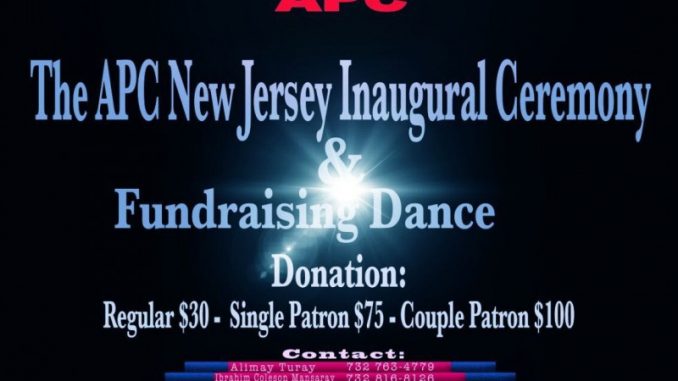 All roads lead tomorrow to New Jersey , where the much-expected inauguration of officials of the All People's Congress ( APC) New Jersey Branch and the party's massive fund-raising dance, which coincides with the 55th Independence Anniversary celebrations, will be held.
Hundreds of of people expecting to patronize the inauguration and dance  are expected to travel from different states in the Continental USA and Sierra Leone to attend the occasion.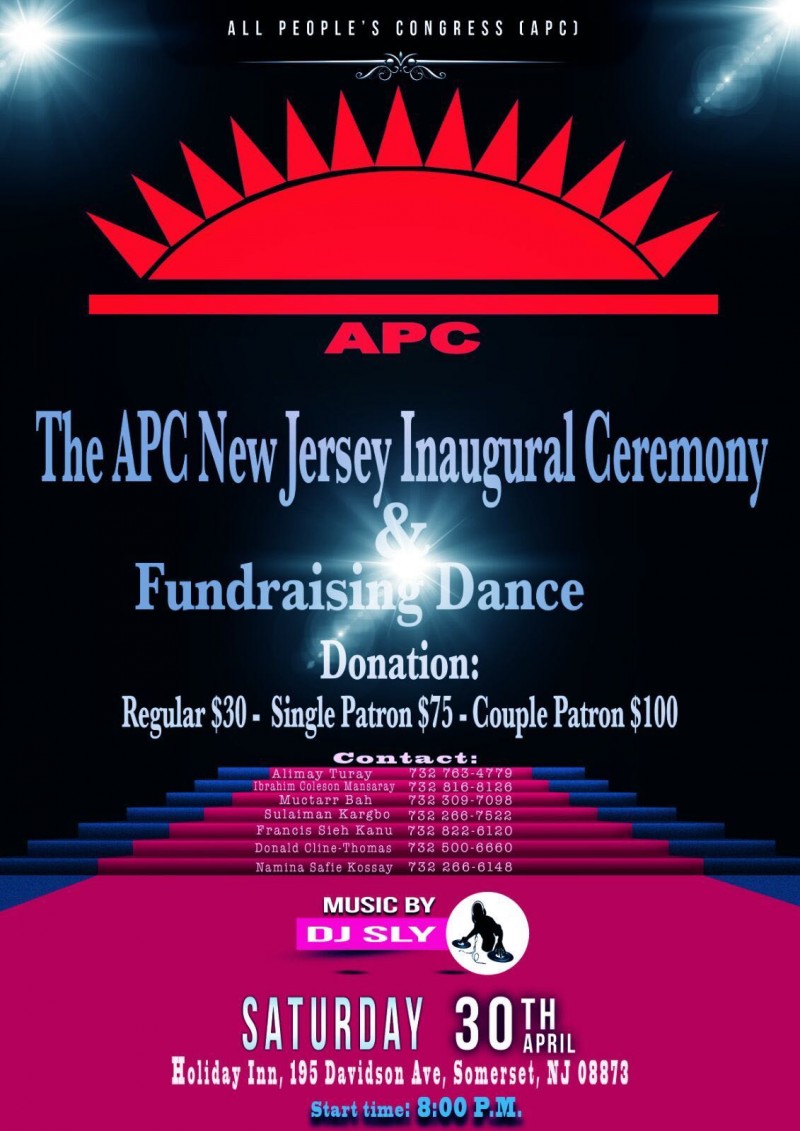 Sierra Leone's Ambassador to the U.S, Mr. Bockarie Stevens, is expected to represent President Ernest Bai Koroma at the ceremony. Also expected at the program will be the interim Chairman of APC-USA , Mr. Ibrahim Sanpha Kamara and his executive,  some government officials and diplomats and  members of the APC   in the U.S.
The Mayor of the Township of Franklin , Dr. Phil  Kramer, community leaders and township officials are expected to attend.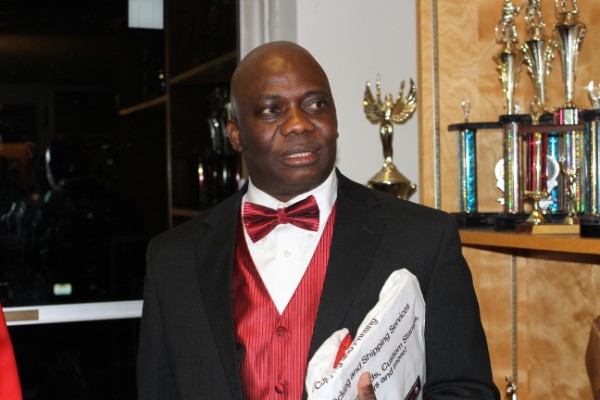 THE PRESIDENT OF APC NJ, MR. ALIMAMY TURAY
To make the program as grand as it would be and to accentuate and symbolize  the importance  of the ruling APC ,   all members of the party will be attired in kind – the men in black suits, white shirts and specially-prepared red ties while the women will wear white dresses and red headties. "We want to create a unique identity of the APC tomorrow" , the President of the Chapter, Mr. Alimamy Turay told COCORIOKO  today.
APC NEW JERSEY MEMBERS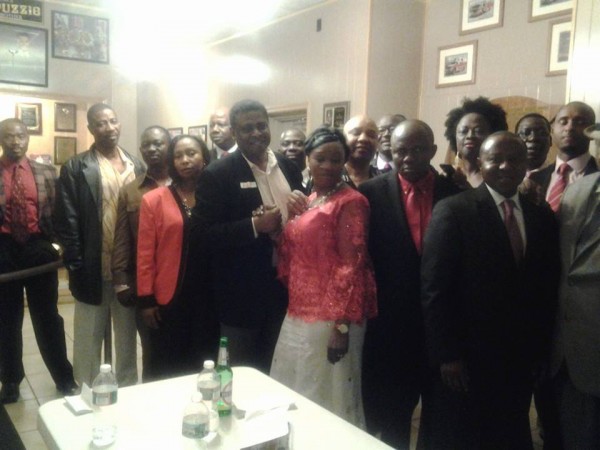 ANOTHER VIEW OF APC NEW JERSEY MEMBERS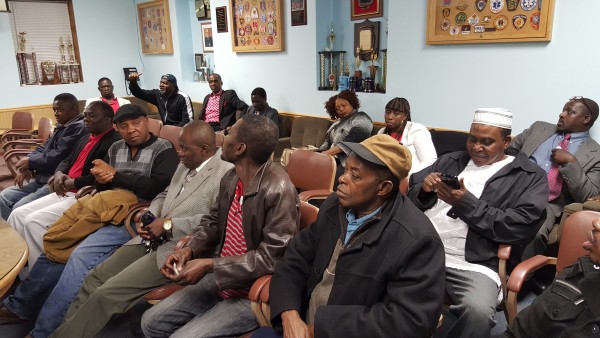 APC NEW JERSEY MEMBERS 
What will make tomorrow's program extra grand will be the fact that it is the only festive occasion in New Jersey during the week of Sierra Leone's 55th Independence Anniversary. It is the only opportunity provided Sierra Leoneans to enjoy the Independence Anniversary because no organization in the State could organize a function.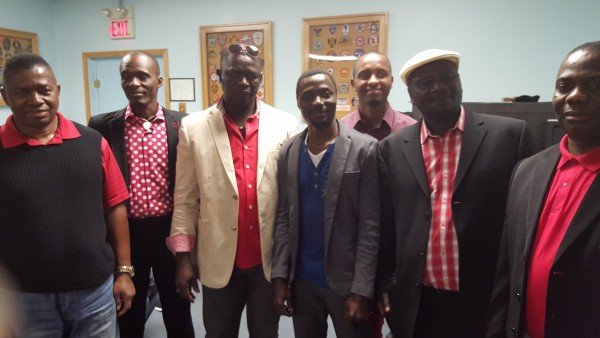 THE NEW EXECUTIVE
APC  officials have assured the public that the occasion will be open for enjoyment to every Sierra Leonean because the APC  is a grassroots, broad-based national party . Its doors are open to all Sierra Leoneans. It will not be an exclusive APC  function. In fact, invitation has been extended to all opposition party members .
It is expected that some of the officials coming from Freetown to attend the program will include the Deputy Minister of Health, Madam Madina Rahman and the Member of Parliament for Constituency 34, Bombali District, Hon. Albert Deen -Kamara.
Officials to be inducted into office tomorrow will include :
PRESIDENT :  Alimamy Turay
VICE-PRESIDENT : Ibrahim Coulson Mansaray
SECRETARY GENERAL : Muctarr Bah
ASSISTANT SECRETARY GENERAL :  David Bomboli Mansaray
FINANCIAL SECRETARY : Sulaiman Kargbo
TREASURER : Francis Sieh Kanu
ORGANIZING /SOCIAL SECRETARY : Donald Cline-Thomas
WOMEN'S LEADER : Namina Kossay
YOUTH LEADER : Mamadu Jalloh