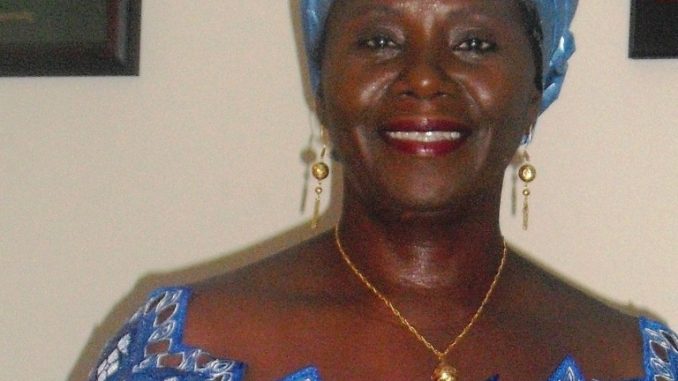 Press Release
As the tenure of office of the Executive of the APC Washington Metropolitan Chapter comes to an end, it is with great humility and pride that I take to officially declare my candidacy for the position of President of the chapter. Fellow members, this announcement is being made at a time when our glorious party under the indomitable leadership of President Ernest Bai Koroma is governing our beloved country, with the determination and resolve to transform the socio-economic development of Sierra Leone. It is with this sense of pride and honor that I am vying for this very important position in our chapter. In that vein, I am soliciting the total support of all members of our chapter to make history by voting the first female president to this enviable position, and to contribute meaningfully to the success of the chapter and development of our country.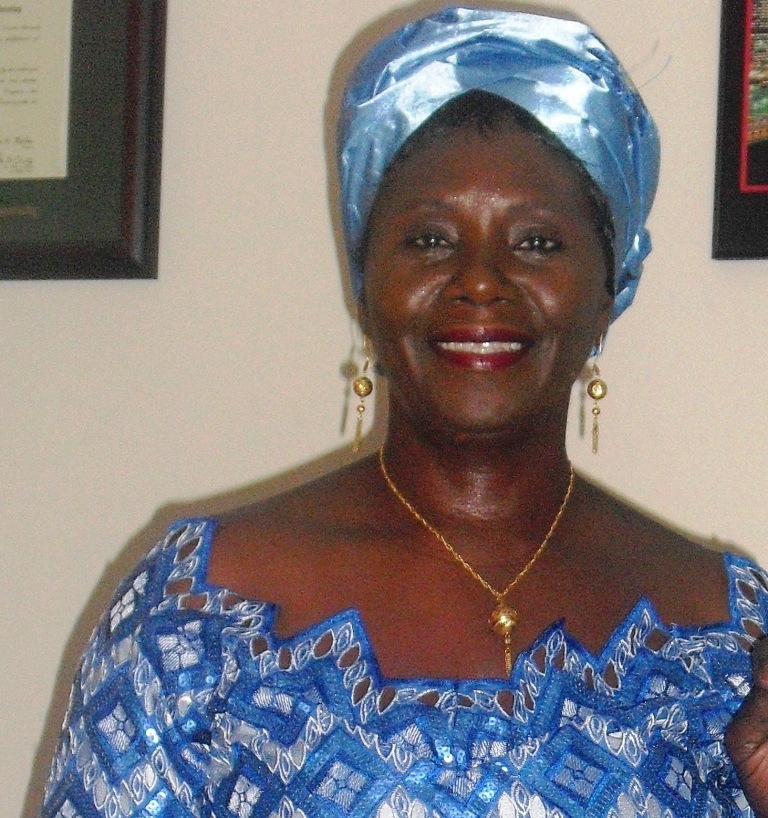 My name is Yabom Thaslim Sesay-Koroma. I was born in Bumbuna in the Northern Province of Sierra Leone. I attended the Roman Catholic Primary School, in Bumbuna and the Government Secondary School for Girls, Magburaka. After the completion of my High School education, I proceeded to the Magburaka Secondary School for Boys to pursue my sixth form studies. I taught at the Services Secondary School in Freetown from 1979-1980 after passing my GCE Advance Level Examination. I was then awarded a scholarship to study at the Odessa Institute of National Economy in the former Soviet Union, where I graduated with a Master of Science degree (MSc) in Finance and Credit in 1986. Answering to the call for national duty, I returned home in 1988 and was gainfully employed as an Assistant Manager in the Management Account Office at the Sierra Leone Produce Marketing Board (S L P M B) from 1988-1992.
I immigrated to the United States of America in 1993 and entered into the nursing field career. The genesis of my career change was humbling, as I started from the grass root level as a Nursing Assistant, walked through the stages until I graduated with a Master of Science degree specialized as an Advanced Nurse Clinician.
The members of our great chapter are the most appreciable asset of our party. You are the true vessels for the campaign leading to the elections. You are the most important ingredient of our success in this campaign. If given this opportunity and be elected President of the APC Washington Metropolitan Chapter, I will work towards bringing peace, unity and progress for the benefit of all members of the chapter and for the good of our party and the people of Sierra Leone. In addition to the above, I will use my gregarious personality to involve everyone in net working for the Chapter and as a result bring more members to our chapter. It is my hope and desire to ensure that transparency, effective communication and accountability become the parameters in running the affairs of the chapter. I am determined to bring dynamism into the chapter by organizing conferences, workshops, seminars, fundraising and health promotions which will ultimately benefit our chapter and the people in Sierra Leone.
I need your support to pursue this purpose. I believe we can do it by employing measures to accomplish our desired goal. Let us renew and rekindle our determination, our courage and our strength to move the APC Washington Metropolitan Chapter to the next level. It is time for us to realize that we are too great a chapter to limit ourselves to self -destruction. Instead, we should come together and do great things for our chapter and our country.
Educational Background:
Master of Science (M.Sc) Finance and Credit, Odessa Institute of National Economy, 1986
Master of Science in Nursing (MSN), George Mason University, Virginia, 2004
Registered Nurse (RN) Northern Virginia Community College, 2000
Licensed Practical Nurse (LPN), T.C Williams School of Nursing, 1995
Work Experience:
Virginia Hospital Center, Arlington, Virginia
Worked as Assistant Patient Care Director at the Intermediate Cardiac Coronary Unit
I am presently a registered nurse, supervisor, educator and mentor for nurses.
Burke Health Care Center, 1995 -1997 – LPN and Supervisor.
Manor Care Rehabilitation Center, 1997-2000 – LPN and Supervisor
Community Service:
Currently Secretary General, APC Washington Metropolitan Chapter
Chairlady, Christ is Lord Ministries, Springfield, Virginia, 2006-2008
Presently, Chairlady of the Finance and Budget Committee of Christ is Lord
Ministries, Springfield, Virginia.
Financial Secretary for the Magburaka Old Girls Association, 2005-present
I am one of the contributors to the refurbishing of the Magburaka Boys Secondary School Library.
A pioneer of the Microcredit Association for Bumbuna.
CEO, Instructor of Alma School of Nursing and Allied Health from 2007-June 30, 2010
I am married with four beautiful and brilliant children.
Contact:
703 869-8568
Email: yabomsesay@yahoo.com