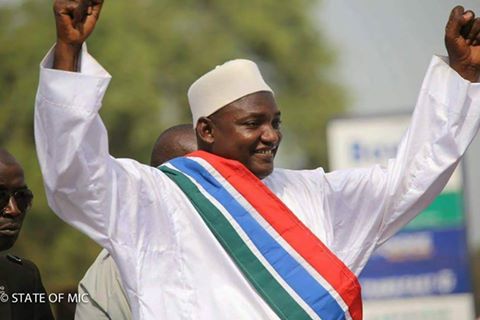 The people of Gambia have thrown out the man who has ruled their tiny country with an iron fist for 22 years, in a shock presidential election result that shows even the most entrenched African leader can be defeated at the ballot box.
Though President Yahya Jammeh was slow to offer his concession on Friday afternoon, the country's electoral commission declared he had been comprehensively beaten by opposition leader Adama Barrow, and would broadcast a public statement later in the evening.
Electoral commission chief Alieu Momarr Njai said Mr Jammeh received just 36.7 per cent of the vote compared to Adama Barrow's 45.5 per cent.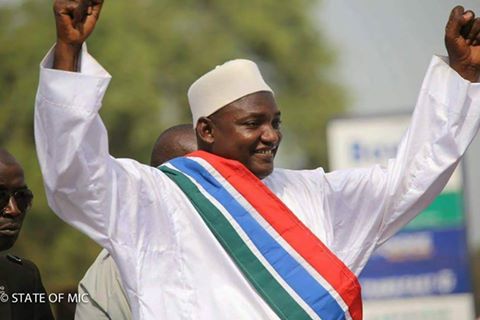 "I hereby declare Adama Barrow duly elected president of the Republic of Gambia for the next five years," Mr Njai said.
When he does indeed concede, Mr Jammeh will be rowing back heavily on comments he made during the vote on Thursday, when he said his victory was assured by Allah and the result would be "the biggest landslide in the history of the country".
The man who will take his place has had an unlikely path to joining the ranks of world leaders. Soft-spoken and understated, 51-year-old Mr Barrow spent more than three years living in London as a young man, working as an Argos security guard and developing a passion for Arsenal Football Club.
He later moved back to his home country and set up his own estate agency, and unexpectedly found himself with a real shot at being president when eight different opposition parties united behind his candidacy.
At the final count of Gambia's 53 constituencies broadcast on state TV,  Mr Barrow had received 263,515 votes, compared to Mr Jammeh's 212,099 and 102,969 votes or 17 per cent for Mammah Kandeh, the leader of the only opposition party not to back Mr Barrow. That represents a turnout of 65.2 per cent of Gambia's nearly 900,000 registered voters, out of a population of about 1.9 million.
Earlier, Mr Njai said it was "very unique" for Mr Jammeh to be conceding, more than two decades after he seized power from Gambia's first president in a bloodless coup.
Jeffrey Smith, a human rights activist and founding director of Vanguard Africa, a US-based group which worked with the opposition coalition, said that if Mr Jammeh "can be defeated at the ballot box… then anyone can".
"This is going to have resonance way beyond the tiny borders of Gambia," he said, describing the result as "a momentous occasion for the region writ large".
Mr Barrow, who campaigned as a reformer and said he would reverse Mr Jammeh's decision to withdraw Gambia from the International Criminal Court, said he was expecting a congratulatory phone call from the president.
The result was all the more shocking because of the tactics used by Mr Jammeh during the campaign. Voters faced a 24-hour internet blackout beginning when polling stations opened, and international phone lines were also – measures the president claimed were designed to prevent unrest.
During the months leading up to Thursday's momentous vote, Mr Jammeh used state resources and media to advance his own cause, while the authorities clamped down on opposition activities.
But as the result became clear during the course of Friday, the internet was switched back on, and activists and journalists flocked to social media to declare victory for Mr Barrow.
Announcing the result, Mr Njai called for peace and tolerance to be respected, saying: "There will be celebrations, there will be disappointment, but we all know we are all
FROM THE INDEPENDENT NEWSPAPER