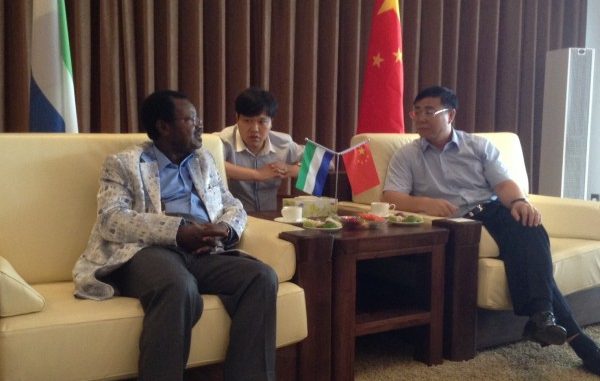 Sierra Leone's Ambassador to the People's Republic of China, Victor Bockarie Foh has said that an improved, well reconstructed, standardized and properly managed National Sea Port would encourage Sierra Leone's International Trade, open up the country's domestic market and positively fast track the Agenda for Prosperity. He made these remarks Friday 7th July in discussion with the TIDFORE Group, a reputable Private Sector Chinese Company. The Ambassador was in Changsha City, Hunan Province, the birth place of the highly respected and great mentor of modern China, the late Chairman Mao Sedong.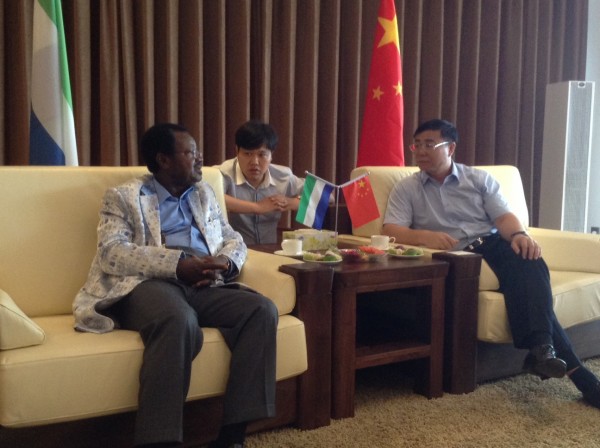 Ambassador Foh and TIDFORE examined the many Private Sector Investment opportunities in Sierra Leone, narrowing down on Sierra Leone's Sea Transport Sector, especially making extensive reconstruction works and revamping of Port facilities currently unavailable at the Queen Elizabeth II Deep Water Quay in Freetown. Ambassador Foh was in Changsha City, Hunan Province, on the invitation of TIDFORE Group's Chief Executive Officer, Yong Zhang, whose Group has signed a Memorandum of Understanding with Sierra Leone's Ministry of Transport and Aviation and expressed interest in the reconstruction and expansion of the country's Sea Port, the Q.E.II Water Quay. This proposal is a major development component in Sierra Leone's Transport and Aviation Ministry's Plan of Action. Ambassador Foh underscored the immense value Sierra Leone attaches to the Deep Sea Port Project because "President Ernest Bai Koroma is desirous to provide for the country an expanded, modern and well managed Sea Port." He said that he was greatly impressed with the TIDFORE Group's Industrial Park and the wide range of Sea Port machinery produced by the Group.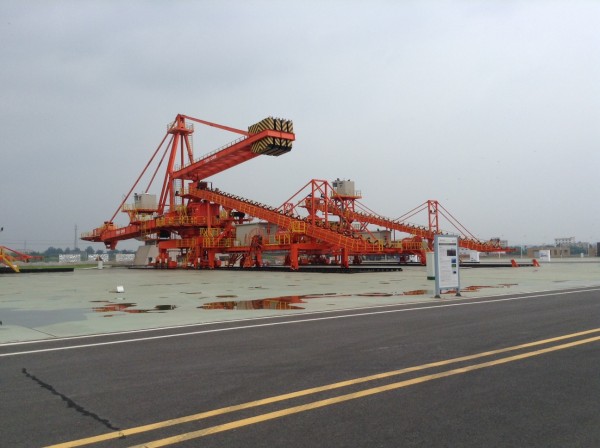 He encouraged TIDFORE to fulfill the dictates of the MOU they have already signed so that they could demonstrate that they are indeed a capable and serious company. He reminded TIDFORE that the government of Sierra Leone was looking for credible Private Companies to partnership with and gives effect to Public Private Partnership. He assured the Group that Sierra Leone offers pleasant business climate where investment thrives in full blossom. Speaking earlier, CEO of TIDFORE Group, Yong Zhang said his Group is a comprehensive enterprise with major businesses in Investment, Heavy Machinery Manufacture and Works Contracts.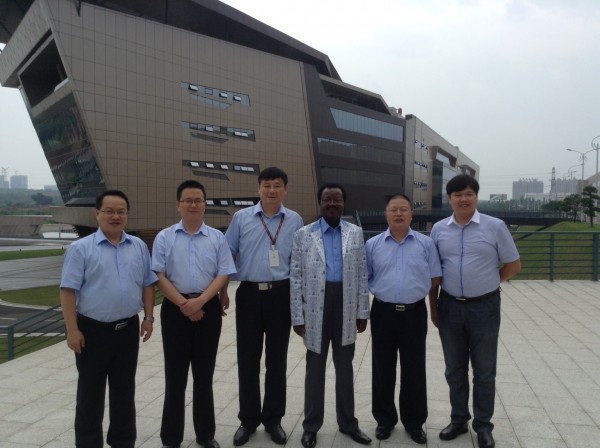 The Group, he disclosed, has five subsidiaries; TIDFORE International Engineering; Tidfore Heavy Industry; Tidfore Leasing; TIDFORE Real Estate; and TIDFORE Automatic.  The Group is involved in Ports Handling System, Marine Engineering Equipment System, and Conveying System of Stockyard of Steel Works, amongst others. Being the third biggest Private Company in China, TIDFORE has, over the years undertaken many major projects including the Tianjin Tiangang United Special Steel, Tainjin Xinke Metal Materials and Jiangshu Jing Hai An Group Port. It uses direct investment, BOT and other models to participate in projects' operations. The CEO promised to undertake many projects in Sierra Leone in the areas of Ports, Roads and Bridges, Real Estate Development etc, etc. Meanwhile, a delegation, to be headed by Sierra Leone's Minister of Transport and Aviation is expected in China in the coming weeks to hold further discussions with TIDFORE on the proposed Deep Sea Port Expansion Project. Sierra Leone can presently, barely accommodate vessels that have the capacity of between 60 to 80 thousand tons. Vessels with capacity between 120 to 180 thousand tons and above are not handled by the Port and this is a serious constrain for the country's iron ore industry. Until a Deep Sea Port is constructed to accommodate large size vessels, the country cannot reap the required corresponding revenue from her rich but heavy mineral resources
Press/Information Office
Sierra Leone Embassy, China