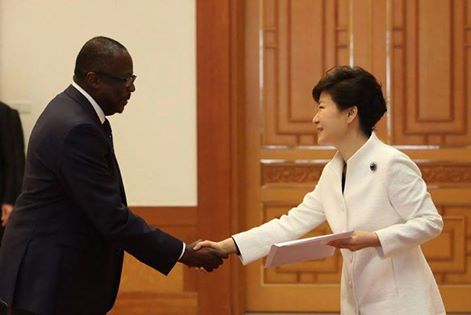 In a communication forwarded July 8th to the Ambassador of Sierra Leone to the Republic of Korea His Excellency Ambassador Omrie Golley, the Government of Korea has agreed to assist Sierra Leone with a large complement of drugs and medical equipment in combating the fight against the Ebola virus in the country.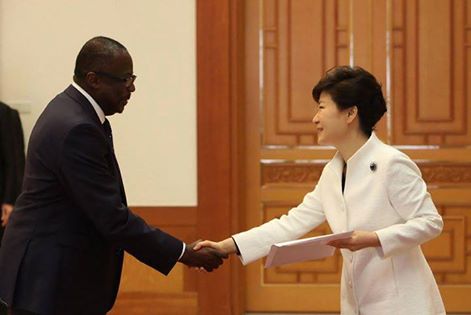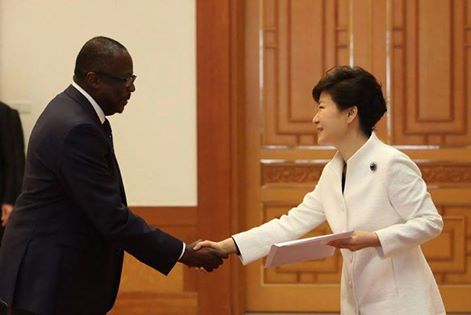 This grant of assistance follows a series of meetings held in Seoul, the Korean Capital, with the Ambassador and officials of the Ministry of Public Health and the Ministry of Foreign Affairs. The Korean Government has indicated that the consignment will be forwarded to Sierra Leone, through the West African Regional Office of the World Health organization (WHO) Regional Office based in Congo Brazzaville.
Ambassador Omrie Golley has conveyed on behalf of His Excellency the President and the Government of Sierra Leone his heartfelt thanks and appreciation to the Government of the Republic of Korea for this wonderful expression of support and assistance as the country continues the fight against this deadly disease.
Following the outbreak of the virus in Sierra Leone, the Government of Sierra Leone, through its Ministry of Health and Sanitation has been actively working towards tackling it, with the President, Dr. Ernest Bai Koroma calling for concerted national efforts.
Meanwhile, a July 8th Ministry of Health and Sanitation Ebola Update indicates that as of the 7th July 2014, a total of 9 samples were received by the Laboratory: Eight (8) samples from Kenema district and one (1) from Bo district. Four (4) of the 9 samples have been confirmed positive for Ebola: three (3) from Kenema and one (1) from Bo. The remaining five samples are all negative. The cumulative number of Laboratory confirmed cases is 279 whiles confirmed death is 89, with Ninety-four (94) cases currently admitted at the treatment centers, 58 in Kenema and 36 in Kailahun, with 34 cumulative discharged cases.