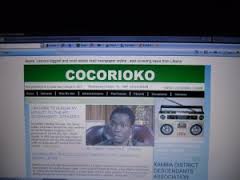 As we reported to our readers this week, Cocorioko. net is back and we want you  to spread the word around to all those who have been complaining that they have not been receiving us , since they did not know that we could be got also on cocorioko .info. Cocorioko is now fully operational at cocorioko.net.
The only bad news we had out of the  dire technical problems that have dogged us for the past two years  was that a lot of our articles  on cocorioko.net  were all corrupted.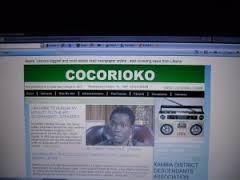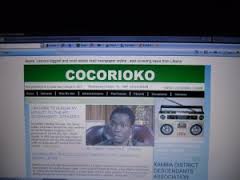 We have been making a lot of efforts to get back our archives because they are very important to us , stakeholders and the government.  They represent the history of this government in power and the many socio-economic and political developments in Sierra Leone during President Koroma's reign. We even appealed to anybody or organization who may have been storing our articles from 2008.  We have started reaping dividends. We are getting back our lost articles.
One of  our greatest assets is that we do not delete mails. We have been storing all our old mails and this has turned out to be a blessing to us. many of the  very important lost articles were also stored on our  received ,  SENT and draft folders . These cover the UN General Assembly coverage  of 2008, 2009 , 2010 and 2011 which President Koroma attended and his activities in the U.S.  during the period, the news from the UN Mission in New York and the Sierra Leone Embassy in Washington DC . It will take a lot of time and hard work .but we will  transfer all of them to the website.
Thanks to our appeal, we  also discovered , very fortunately,   that some of our articles and a substantial part of cocorioko.net  were being stored by our one-time hosting company. They helped us bring back cocorioko.net.
We also discovered that some of our partners–The Patriotic Vanguard , Sierra Express , Awareness Times  and the APC Times — have been publishing many of our articles covering the period of the loss and we have diligently retrieved them . What is left now is to republish them.
We will not be able to get back everything we have lost , but thank God, we will get back many of the important articles we thought we had lost.
We continue to appeal to  any lover of Cocorioko who may have been also storing our articles to help us .
It will take a lot of work and money to get us out of our demonic dilemma. We virtually have to put together our website all over again. It is not a pretty experience , but we will do all it takes to come out tops.   The photos of  some of the articles being retrieved and restored are missing , but we will place all of them back.. We have them stored in our pictures file.
Despite the pain and the money involved in restoring our website, when we are done, we are certain to have a newspaper bastion that will also be useful for research purposes.