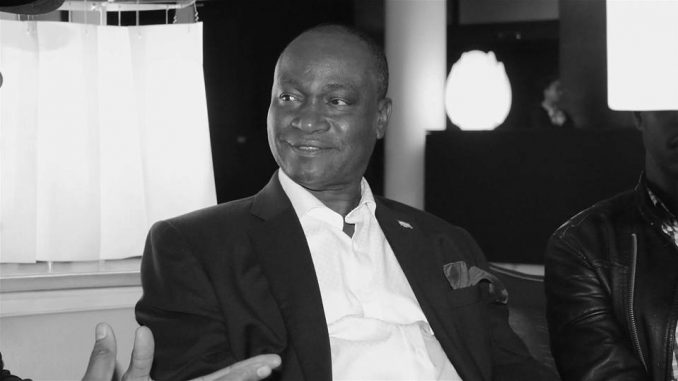 On the 15th October 2017 in Bombali District, Makeni Town to be precise, Sierra Leone Politics was given a new name. Most people say it was one of those indescribable moments of history when the news filtered in from every electronic and print media across the globe that Dr. Samura Kamara has been named as the flagbearer of the All Peoples Congress Party, the party that is powered by the hopes of the common man and woman.
Since the said development, the commentaries, congratulatory messages and articles have not stopped flowing from every well-meaning Sierra Leonean across the globe.
All the major tribal authorities, Diasporas and Paramount Chiefs have rendered their heart, expressing their magnitude of support to this great leader called Dr. Samura Kamara.
A week ago, all local major media, including AYV, Star TV, SLBC and even the social media have practically switched off their entire daily numerous programs, debates and news events just to focus on highlighting the exemplary character of Dr. Samura Kamara.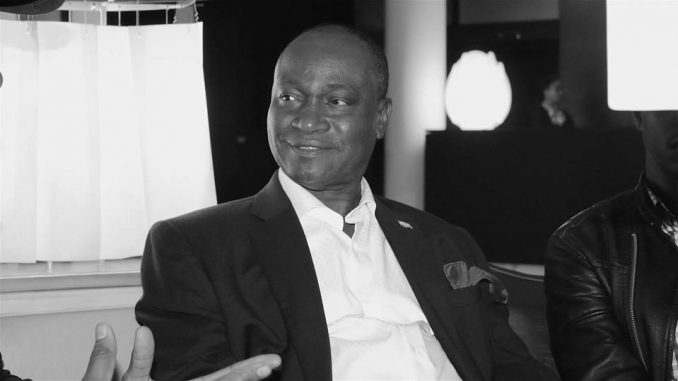 The main opposition party the Sierra Leone Peoples Party (SLPP), were in jubilation when they heard the name Dr. Samura Kamara. Supporters of the SLPP start asking questions like You sabi am, me nor sabi am oh. Little do they know that he is not only known locally but also have the international recognition for his meritorious and diligent service toward economic transformation in Sierra Leone and beyond.
The political dynamics later changed as everyone was either saying something good about the public life of Dr. Samura Kamara or they are simply x-raying Dr. Samura's biography as one that depicts selfless service to Sierra Leone in particular and the world at large.
Rarely in the history of Sierra Leone, do we see the entire Freetown standing practically still to wave, dance, sing, jubilate, reflect, recollect and strive to emulate the life of one man Dr. Samura Kamara. All that we could think of is, if only we ten of Dr. Samura Kamara in the different capacity, Sierra Leone would be a better place for all of us. This is why we believe that Dr. Samura Kamara is a perfect role model that every present and future Sierra Leonean Politician must emulate.
Dr. Samura Kamara truly lived for his country, As a public servant, he inspired people to believe that there is a higher purpose in life, other than what some of our political leaders are portraying public office to be today-a place to amass, misappropriate public funds and live in stupendous splendor. His legacy has changed the Ministry of Foreign Affairs and International Cooperation and his name will be remembered for ages to come just like Socrates, Obama, Mandela and Plato.
"There is no amount of wealth acquired by anyone that can equal the life and legacy of Dr. Samura Kamara".
Despite being the first man to serve as Financial Secretary (FS), a position that is strictly meant for civil servant, but due to his leadership and educational background, he was appointed to serve as Financial Secretary in the Ministry of Finance and Economic Development. This is something that is not common within the civil service and I think Dr. Samura Kamara was the only man that was able to break the Berlin walls.
Despite being so well-connected, globally influential and highly reversed and respected by various global leaders, Dr. Samura Kamara's humility, selfless ambiance and genuine concern for humanity cannot be compared to many leaders of his stature vying for the Presidency.
At the moment, our political elites, public office holders, Members of Parliament, Activists and Politicians have been parading the Television stations, the Radio stations and the print media to comment on the life of a fine gentleman called Dr. Samura Kamara.
Dr. Samura Kamara lived for something, he fought for something; leaving a worthy legacy behind. This is practically the opposite of what most Sierra Leonean Politician lacks. Lately, most of the leaders are busy fighting on a daily basis for party and party dominance; killing for money and using every trick they can muster to remain in power; struggling for fame and mismanaging and misappropriating public funds for their self-centered interests.
Dr. Samura Kamara's life, time and legacy left behind a worthy example and stand as role model for Sierra Leonean Politicians and Leaders to reflect on and emulate. This should be a food for thought for all of us.
"Power na to by turn na by how you wok-Dr. Ernest Bai Koroma"- The crux of the matter is that the general attitude and disposition of Sierra Leonean Politicians towards elections, governance, politics and leadership has to change if Sierra Leones democracy will thrive as Dr. Samura Kamara has all what it takes to be the next President of the Republic of Sierra Leone.
In Dr. Samura Samura Kamara we trust- Tolongbo