By Maddieu A A T Kabbah
Executive Officer of Disabled international Foundation Sierra Leone (DIFSIL), Ambassador Imambay Kadie Kamara has disclosed that the women's Geneva Call was a success for all women in the world more specially African women. According to her, so many issues on how to tackle and respond to women issues were discussed.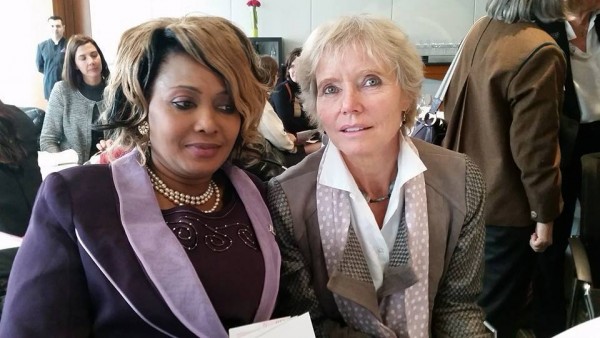 Ambassador Kadie said the organizers of the conference – Giving Women is a network of women involved in philanthropy and who together give up their time, knowledge, professional experience, financial means and ideas in order to be more informed and effective givers.
He said they form a bridge between women in need of support and women in a position to support them.
Ambassador Kadie stated that the conference brought together different great women that have been involved in supporting and promoting the welfare of women and that it was really an honor for her and DIFSIL to be invited to contribute towards the development of women across the world.

She said the main theme for the conference was – the Protection of sexual violence against women and children and working towards the elimination of gender discrimination. She said she was particularly very pleased to be around great people from all around the world doing humanitarian work and that it was really a moment of brain storming with a lot experience and experts to make the conference a success.
"With such special program for women I am going to double up my steps by working very hard to uphold the values and continue to do my work of promoting the welfare of women and children, back in Africa," she assured.