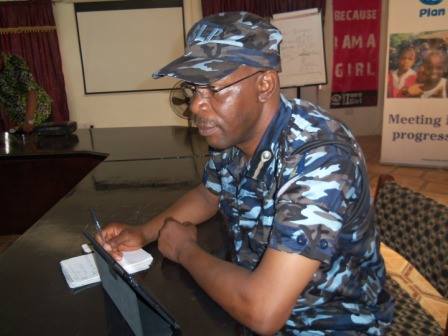 By Hassan Bruz
Northern Bureau ChiefCruelty to children in the Northern District of Port Loko is now in the increase. There is hardly a day when a case related to child abuse or cruelty is not brought to the attention of the Sierra Leone Police. In the past, such an escalation could only be experienced when key Electoral Offices were being contested for. It could be Chieftaincy, Parliamentary or Presidential Elections. This is a period often associated with child kidnapping, trafficking, or ritual murders as the case may be. Well the contest for Parliamentary or Presidential Elections is yet without any confirm date and there ought not to be reasons for such ugly developments.
However a number of Local Elections are currently being conducted by certain Paramount Chiefs including the one in Maforki Chiefdom. Of cause this cannot be a justification for the heart rending stories you stand to read from me. It is my expectation that you would be able to make an objective opinion after you shall have read them all. I would therefore like to share some of the most recent occurrences in this part of the country. But that is bound to be a very long piece, should I decide to present all of that at a single go. I have decided to segment it into 2 halves in order not to be too bore for readers.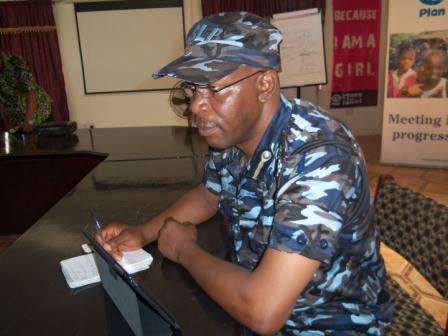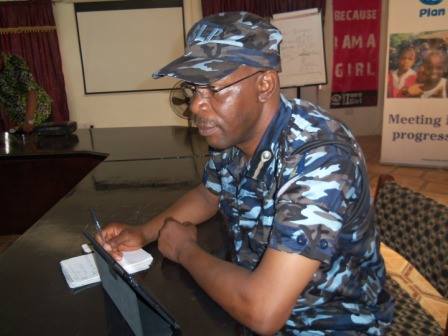 This Narrative will comprised 3 separate incidents that involved Children between the ages of zero to 5 years. The first has to do with a child that was born and dumped in a toilet by the very biological mother shortly after birth. The second incident is about a 2 year old girl who was discovered in water well almost 2 days after she was said to have absconded from home. Perhaps the third case is much more serious because it involved 2 children. One of those children has already been discovered dead with certain parts of the body suspected to have been extracted from its remains. That is the story I will limit myself for the first segment, while the remaining 2 stories will follow in due cause.
Detective Superintendent Francis Temgbeh is the Regional Crime Officer at the Port Loko Police Station where all these matters are being investigated. He referred to the latter as a case of suspected ritual murder which took place at Rommeny in the Burreh Kasseh Maconteh Chiefdom. He said the victims –Umaru Turay and Ya Bom Kamara were each 2 years old and the grand children of Ya Adama Conteh. He said the matter was initially handled at the Family Support Unit and was only transferred to his Department after Ya Bom Kamara was discovered dead in the bush with some organs removed. He said the children were with their grandmother for upbringing after the death of their respective Parents.
On that fatal day, the Grandmother was going to launder some belongings to the village -stream and left the children in care of her neighbour-Ya Bom Sesay. According to the investigating Officer- Detective Police Constable Tommy, Ya Bom Sesay also left for another stream shortly afterwards with the 2 children alongside her daughter-Fatu Sesay. She is said to have left a message with one Mariatu Kamara that whosoever that shall come to enquire about her, should be directed to the stream. Few minutes later, a man on a motor bike came and was directed to the stream as instructed. The trouble started when she returned to the village with only her less than 2 years old daughter- Fatu Sesay, and without the grandchildren of Ya Adama Conteh. Apart from the 2 year old Ya Bom Sesay who was later discovered dead, Umaro Turay is yet to be seen, the Investigator disclosed in an interview with me.
Meanwhile the Assistant Inspector General of Police in charge of the North /Western Region- F U K Daboh has expressed concern over the level of heartlessness of certain ill motivated people towards innocent and harmless children. He said no stone will be left unturned in ensuring that all those involved in this apparent deal are brought to book. Ya Bom Sesay and the Motor Bike Rider who came to ask for her and subsequently directed to the village stream, have been detained to help the Police in the investigations. The Motor Bike Rider -Alusine Bundu is in the Police net largely because, he is quoted to have demanded the sum of 500,000 Leones for him to produce the children.
My next Post shall deal with the remaining 2 Incidents in which both victims were now responding to medical treatment at the Government Hospital in Port Loko.
Below IS the photo of the Assistant, Inspector General of Police in charge of the North/ Western Region –F U K Daboh