Hats off to President Ernest Koroma and the valiant Government and the people of Sierra Leone, and our international partners, for breaking the back of Ebola
 By KABS KANU :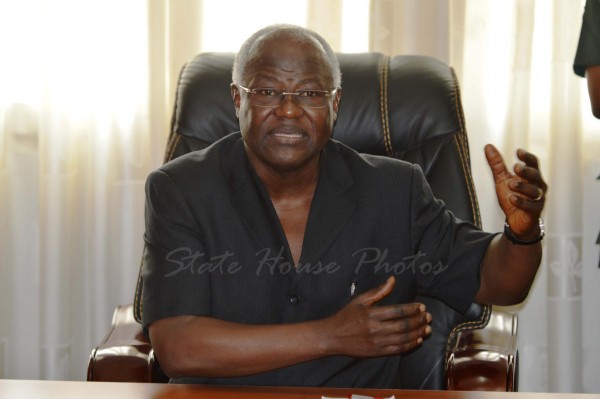 LEADERSHIP is all about character and as Warren Bennis and Burt Nanus tell us in their classic, LEADERS, character is a continuously evolving thing. Leadership is about strong determination , solid resolve, vision and a bias towards positive action that leads to momentous victory. In no one are these virtues epitomized than our quiet, circumspect but always working and productive Chief Executive and Commander-In-Chief ( C-I-C) , President Ernest Bai Koroma.
As we stand at the precipice of victory over the Ebola outbreak, we , the people of Sierra Leone feel indebted to and would love to thank  our always-forward-looking  President , His Excellency Dr. Ernest Bai Koroma ( Those closer to him love to call him  SUPREMO ) , the government and our  peerless kinsmen and women of Sierra Leone for successfully breaking the back of the Ebola virus and edging our nation closer to yet another huge victory as we did over the rebel war.  We also thank the international organizations and our traditional partners-in-progress like the UK, U.S, UN, China , Germany, Korea, Cuba etc.etc for coming to our aid to help fight this deadly virus.
JUST A LITTLE MORE caution, adherence to all the protocols and precautions and avoidance of harmful and dangerous traditional practices like washing of dead bodies and we will completely break the chain of transmission and render our beloved country Ebola-free.
SOME OF US said it during the outbreak of this vicious disease when pessimism , negativity, waving-the-bloody-shirt , fear-mongering and despair reigned that SIERRA LEONEANS ARE A RESILIENT PEOPLE and we will triumph once again over this latest challenge to our survival AS WE DID OVER THE REBEL WAR.
We are not there yet. There is still very much to be done, but we can smell the luscious and delightful aroma of approaching VICTORY . The numbers of new transmissions are going down daily, never mind the fluctuation , and what the doomsayers predicted around July to  December that by January we would have been overrun by Ebola seems to be beer garden talk after all.
Thank God for a President who is so calm, self-assured about his abilities to rule our nation successfully , confident and more disposed to action than idle banter. Those closer to President Koroma know that if you want to court his friendship you have to be positive , confident and more biased towards ACTION than idle talk , complaining and gossip.  President Koroma runs a tight ship in which  he loves to see action than fear-mongering and throwing of hands in the air in despair and defeat. His life is a catalogue of victories over setbacks and so he does not have time for "Crying Uncle"  and pity-parties.   His philosophy is POSITIVE ACTION. He believes that WHERE POSITIVE THINKING AND POSITIVE ACTION REIGN, THE FLAG OF SUCCESS WILL NEVER BE LOWERED. The President has demonstrated this character once again in the Ebola fight. Despite all the fear-mongering that reigned at the onset, President Koroma did not panic or resort to blame games. He put his shoulders to the wheel to trump in resources and international support. He used the country's resources to fight. He set his face forward like a flint . He toiled day and night with his ministers , health-care providers and the international community and today Sierra Leoneans have started seeing the light at the end of the tunnel.
We thank God for able lieutenants around President Koroma, like the man himself, the orator and the action-man, ALPHA SAHID KANU, the Minister of Information and Commenications ,whose contribution was outstanding and other ministers and public officials we will name one by one in subsequent articles. The NERC Chief ,Majpr Palor Conteh deserves a lot of commendation . We will name all the heroes and the heroines later.
We thank God for all our doctors , medical care-givers and frontline workers including the burial teams. May God grant Heaven through his grace to the many who died in the call of duty.
We thank God also for the patriotic Sierra Leoneans and Sierra Leone-based organizations in the diaspora who rallied to the call of PATRIOTISM and NATIONALISM and helped to mobilize international support and resources.
We thank God for ambassadors, diplomats and other party and government officials abroad who have also been on their toes to make sure that help keeps flowing from the international community to Sierra Leone.
We thank God for the media  for helping to bring the disaster to the attention of the international community.
We thank God for the religious leaders at home and abroad for their prayer vigils, all-nights and tears before God .
WE HAVE NOT REACHED OUR GOAL OF ZERO INFECTIONS YET,  because Ebola is not an easy disease to conquer .We still have to remain vigilant and complacency must be out of our books. But we have broken Ebola's ugly back and we are moving on to victory and for this, all patriotic Sierra Leoneans should  be proud.