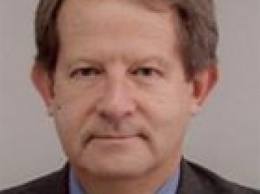 MR. TOYBERG-FRANDZEN
INTERVIEW
The UN mission in Sierra Leone was carried out in several stages. The third and final stage, the United Nations Integrated Peace Building Mission in Sierra Leone (UNIPSIL), is now coming to an end.
From 1991 to 2002 Sierra Leone was embroiled in a civil war which left at least 50,000 people dead and some 2 million displaced. In 2008 the United Nations Integrated Peacebuilding Office in Sierra Leone (UNIPSIL) was established, one of its main tasks being to provide political support to national and local efforts for identifying and resolving tension and threats of potential conflict.
Mark Caldwell talks to Jens Toyberg-Frandzen who is the head of the United Nations Integrated Peacebuilding Office in Sierra Leone (UNIPSIL).
UNIPSIL succeeded an earlier peacekeeping operation which was installed in 1999, three years before the civil war ended. Why is the UNIPSIL mission now being closed?
The decision that the mission should close comes from the UN Security Council. It is based on the immense success that the United Nations has had in Sierra Leone. There is no reason for a peacekeeping or a peace building mission in the country anymore. The country is at peace. Many of the institutions that are necessary to run a democratic country, albeit in some cases a bit fledgling, are in place. So it is a country at peace and on the path to becoming a regular developing country. It does not merit the presence of a peace building mission.
More specifically, its purpose was to resolve tensions, to monitor and promote human rights and consolidate good governance. Do you believe it has achieved all those goals?
I think certainly we have achieved a vast majority of them. As I said earlier on, Sierra Leone is a country that is very peaceful. So much so that I would venture to say it is probably one of the most peaceful countries in West Africa. We've had successful elections held here that were peaceful, there's a human rights commission that is functioning. I think we can say basically that we have succeeded in those tasks that were given to us.
What were the main problems that you faced?
One of the main problems is that we are dealing with institutions that are relatively weak. In order to develop those institutions, the UN development branch really has to kick in. That is what we will see now, as UNIPSIL disappears the UN country team will continue to work hand in hand in strengthening the institutions that are necessary to consolidate the gains that have been achieved.
What particular issues or areas of development are you referring to here?
There are several issues. We are still dealing with a country that is very poor. 52 percent of the population is under the poverty line. We are dealing with a country that has potential, a lot of mineral resources. We have to work with the government and the government is very conscious of this and is trying to make sure that this wealth is equitably distributed throughout the nation. We have to make sure that the different institutions are robust, that agricultural reform takes place, that the judiciary is strengthened. These are all typical types of development activity that are necessary in order to make sure the country stays firmly on track on the development path.
What do you think is the main challenge facing Sierra Leone 12 years after the end of the civil war?
The biggest problem I would say is that Sierra Leone remains poor and that you have a large population group that is unemployed, many of them youngsters. So that is a big issue. There are also the weak institutions. They are there but they really have to be able to provide the social services. The government has prepared its agenda for prosperity and the international community and the United Nations are backing the government on achieving that strategy.
Courtesy of Deutsche Welle