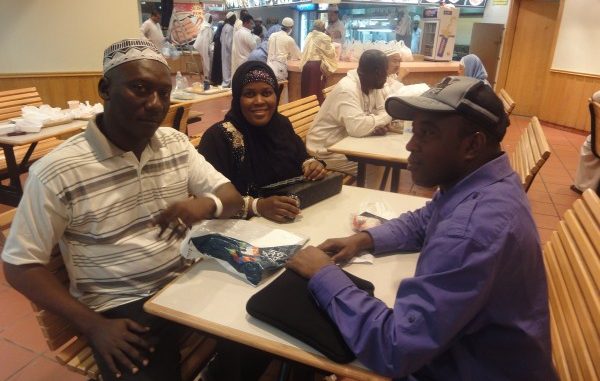 By M.B. Jalloh, Press Attaché, Saudi Arabia
Haja Khadeeja Deen – Savage had a dream of making it to the holy city of Mecca for the Muslim pilgrimage (Hajj) for the second consecutive time, but that dream was never realised as she answered to the ultimate call of Allah on Monday, 7th July, 2014.  I am dedicating this tribute to a Muslim sister and a colleague journalist.
"Inna lillahi wa inna illaihi raji'un" is a part of a verse from the Holy Qur'an which says: "Surely we belong to Allah and to Him shall we return." It is recited by Muslims when a person experiences a tragedy in life, especially upon hearing news that a Muslim has died.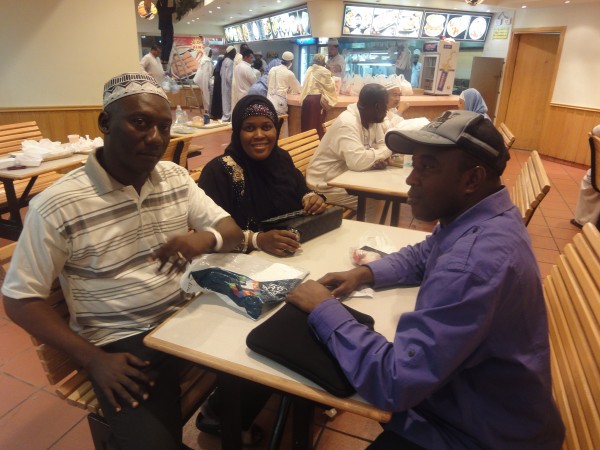 Like many Sierra Leoneans, especially members of the Fourth Estate and Islamic Organizations across the country, I was deeply shocked and saddened to hear of the death of a valued colleague and a dear friend.
Haja Khadija Savage worked for the Freetown – based Independent Observer Newspaper for many years and she would be remembered for the court stories she covered for that local tabloid. Shortly after her death at the Abanita Hospital on ECOWAS Street in central Freetown on 7th July, this year, the news took over the social media and online newspapers.
The late vibrant journalist and female activist was a fanatic Muslim. She formed a Muslim Women's Organization (Daa'wah group) proclaiming the word of Allah to fellow Muslim women across the capital, Freetown and even beyond.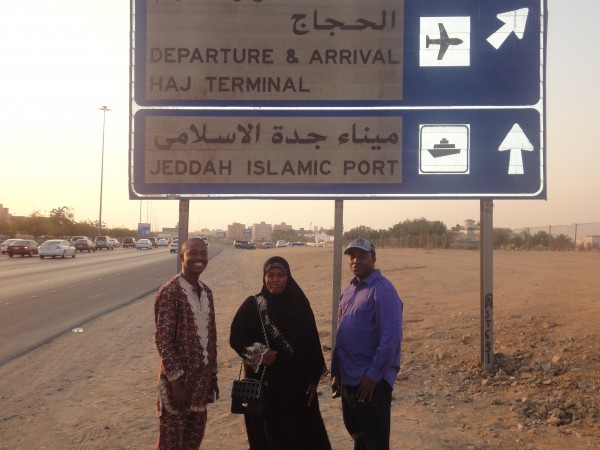 Before her sudden death, the 33 years old Khadeeja fulfilled the fifth pillar of Islam, (Hajj). I met her in Mecca shortly after successfully performing her Hajj rituals last year and she shared her experience with me and the importance of expediting Hajj. And that was done in the presence of Dauda Musa Bangura, editor-in-chief of the Owl newspaper and OGI's Abdul Samad Kamara (see photos both in Mecca and the port city of Jeddah). Below are excerpts:
"My dream has always been coming to Mecca and perform the fifth pillar of Islam (Hajj) – to see the Kaa`ba in person, the Station of Ibrahim, drink Zam Zam, perform 'Tawaaf' (circling the Kaa`ba) and be with brothers and sisters from around the world in this greatest international gathering in the history of humanity." were the exact words of the late Journalist in Mecca last year.
She went on: "I think it's good to expedite the performance of Hajj, for nobody knows what may obstruct you one day.  You may not know what may obstruct you if you do not take the opportunity to perform Hajj when you are young." It is a rare opportunity for forgiveness, for change, for turning to the Creator, the soft-spoken Khadeeja pointed out.
Hajj, she said, is a great way for a young person to get a head start in cleaning up the shortcomings and mistakes of the past, and thereafter look towards a much brighter future.  Above all, Hajj is also a chance for Paradise. 
Not only is Hajj a chance to be reborn in terms of one's past mistakes and shortcomings in life, she reiterated, it is also a chance for the youth to take advantage of the fresh health they are often given by Allah (SWT), the Most Generous.
"Hajj is not only a spiritual, emotional, and intellectual experience, but also a very physical one. No matter how young in-shape you are, you will stand to benefit from every last bit of youthful energy and physical health Allah has blessed you with during Hajj." 
Rest in "Janatul Firdaus," Khadeeja – the best resting place. We love you, but Allah loves you best.