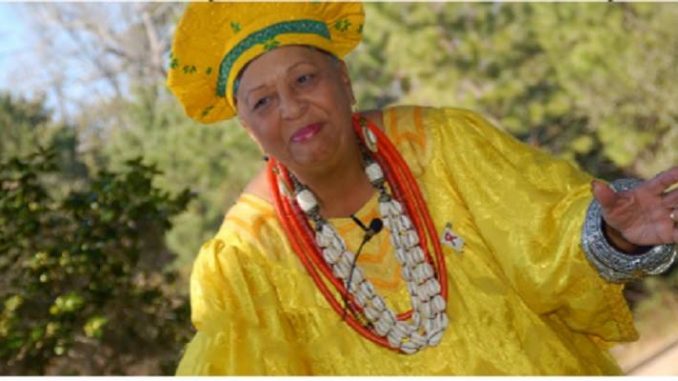 MEDGAR EVERS COLLEGE PROUDLY PRESENTS
TRANSFORMATIONAL CONNECTIONS: SIERRA LEONE AND AMERICA YESTERDAY AND TODAY
FRIDAY, MAY 5, 2017 6:00-8:00 PM @ THE EDISON O. JACKSON AUDITORIUM
1638 BEDFORD AVENUE, BROOKLYN, NY 11225 * RSVP 718-270- 5136
PRESENTATIONS BY:
PROFESSOR SAHR P.T. GBAMANJA, DEPUTY VICE CHANCELLOR OF FOURAH BAY COLLEGE, UNIVERSITY OF SIERRA LEONE
AND Ms. Carolyn "Jabulile" White: The Gullah Story Teller
ADMISSION IS FREE AND OPEN TO THE PUBLIC
Transformational Connections: Sierra Leone and America Yesterday and Today
May 5, 2017 6:00-8:00 pm
PROGRAM INTRODUCTION
The desire to plant and cultivate rice in America became the impetus for forming a connection between Sierra Leone, West Africa and the United States.
This connection was transformational experience for both slave traders, slave owners and enslaved Africans. Due to their expertise in cultivating rice, Sierra Leoneans were selected for enslavement by slave traders, Richard Oswald and Henry Laurens. Richard Oswald was the owner of Bunce Island and its slave castle in Sierra Leone. Over many years, thousands of enslaved Sierra Leoneans were kept In Bunce Island's slave castle then transported by slave ships from Bunce Island directly to South Carolina and the sea islands. Henry Laurens was Vice President of South Carolina and President of the Continental Congress. Henry Laurens received the slave ships at at high prices.
Interestingly, Richard Oswald and Henry Laurens, due to their wealth amassed from transactions in selling slaves between Bunce Island, South Carolina and the sea islands, became well respected, politically influential businessmen who were recruited by Britain and the 13 colonies of the United States to participate in negotiating the 1782 Treaty of Paris. The 1782 Treaty of Paris ended the Revolutionary War and gave the 13 American colonies independence from Britain.
Richard Oswald, a British citizen negotiated for the British. Henry Laurens, an American, negotiated for the United States of America.
This rice connection between Sierra Leone and the United States stimulates dialogue for engagement of ideas on the outcomes of slavery that have shaped American society politically, socially, and culturally. There is much in this rice connection to be discussed through future lectures. This evening's lecture however, highlights connections past and present between Sierra Leoneans and Americans.
American history cannot be discussed without mentioning Sierra Leone.
Web Guides: Primary Documents in American History
The Treaty of Paris ended the Revolutionary War between Great Britain and the United States, recognized American independence and established borders for the new nation. After the British defeat at Yorktown, peace talks in Paris began in April 1782 between Richard Oswarld representing Great Britain and the American Peace Commissioners Benjamin Franklin, John Jay, and John Adams.
The American negotiators were joined by Henry Laurens two days before the preliminary articles of peace were signed on November 30, 1782. The Treaty of Paris, formally ending the war, was not signed until September 3, 1783. The Continental Congress, which was temporarily situated in Annapolis, Maryland, at the time, ratified the
Treaty of Paris on January 14, 1784.
Library of Congress Web Site | External Web Sites | Selected Bibliography
Program Agenda:
1. Video Presentation: "Gullah Traditions Of The South Carolina Coast"
2. Ceremonial signing for a student study abroad exchange program between Fourah Bay College University of Sierra Leone, Sierra Leone, West Africa and Medgar Evers College
3. "Transformational Connections:Serra Leone and America Yesterday and Today"
Presented by Professor SPT Gbamanja
We thank Professor Gbamnaja for traveling from Sierra Leone for this event.
Professor Gbamanja is the Deputy Vice Chancellor of Fourah Bay College, University of Sierra Leone.
Fourah Bay College was established in Sierra Leone in 1827 and is the oldest university in West Africa. Professor Gbamanja is an alumni of Howard University and University of Illinois.
4. "The History of The Gullah and Storytelling"
Presented by Ms. Carolyn "Jabulile" White
We thank Ms. White for traveling from South Carolina for this event.
Ms. White is an author, Gullah historian, and performance artist.
5. Closing Remarks
6. Questions and Answers