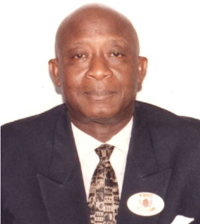 Thursday February 16, 2006
Lawyer Charles Margai, the Leader of the People's Movement for Democratic Change in Sierra Leone ( PMDC ) , has created another controversy in the country , this time at the just- started  Treason trial of former RUF Spokesman , Omrie Golley. Margai  , who is representing Golley ,  staged an acrimonious walk-out  from  the court  after his submission to transfer the trial  to the Supreme Court  for clarification of constitutional issues was overruled. by the Director of Prosecution , Ladi Robin – Mason.
Robin-Mason , rejecting Margai's submission , argued that  the case had not  evoked any constitutional controversy.He also argued that the court did not introduce any constitutional issue to warrant the case being sent to the Supreme Court.
Robin-Mason said that it would tantamount to hijacking the prosecution's case if he granted Margai's request. The Prosecutor also argued that it would delay the trial.  As a result of this legal controversy , the case has been adjourned indefinitely.