The Performance of State Institutions is being assessed with their leaderships at various working sessions in Freetown.
The three-day interactive Reporting and Review meetings on the year-2013 Performance Contracts, also attended by Presidential Advisers and Civil Society Activists, is being coordinated by the Performance Management and Service Delivery Directorate in the Office of the Chief of Staff, State House.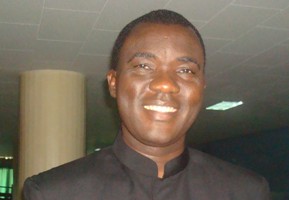 DR. RICHARD KONTEH
Declaring the process open, State House Chief of Staff, Dr Richard Konteh stressed that Ministers and their Deputies are equally held responsible for their stewardships in accordance with their respective schedules of duty.
He described the Reporting and Review process as a joint effort geared towards enhancing efficiency and improve the culture of service delivery, adding that the leaderships will be held responsible for any weaknesses in their respective institutions.
The State House Director of the Strategy and Policy Unit (SPU), Professor Victor Strasser-King stressed the need for the joint sessions to cover vital areas like Performance Tracking table, Managerial indicators and project Trackers, to enable institutions rate each other, as a first step.
The first day of the Performance Contracts sessions focused on various ministries of Government, represented by the respective Ministers and their Deputies.
The presentations of the Ministries covered their Roles, Mandates and Missions, highlighting completed and on-going projects and programmes, as well as challenges being encountered.
The current status of the proposed new Mamamah airport and rehabilitation of the current one at Lungi were highlighted by the Ministry of Transport and Aviation, while provision of one hundred buses any time now to ease transportation and the plan to increase vehicle registration fees were disclosed.
The computerization of data, the high completion of court cases, and success in passing the Access to Information Act and improving internet connectivity, through fibre optics, as well as the challenges in the networks of mobile telephone companies were covered in the presentations of the Ministries of Attorney General and Justice, and Information and Communications.
The Ministries of Energy and Water Resources focused on the achievements in providing electricity and water supply in many parts in the capital city, Freetown and other parts in the regions, including on-going projects.
The Performance status of the Ministries of Foreign Affairs and International Cooperation, Trade and Industry, Agriculture, Forestry and Food Security, among others, reflecting the targeted variables in their contracts was also reported and reviewed by their peers and professionals at State House.
Follow-up presentations at the Performance Contracts sessions are focusing on other institutions, including Departments, Commissions, Local Councils and Tertiary institutions.
Independent and final evaluations of the Ministries and other institutions will be co-ordinated by the Performance Management Service Delivery Directorate (PMSD) at State House to fully assess the performance of the various institutions on their contracts with the president and Head of State.