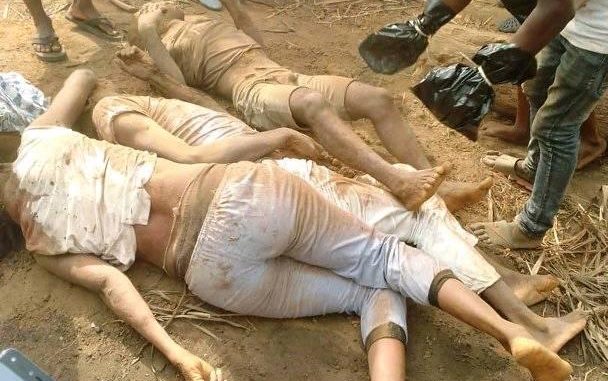 By I drissa Salaam Conteh
According to the Police Media Officer attached to the Waterloo Police Station, Inspector Mohamed Conteh, a local herbalist, Mohamed Conteh, alias Jahannama Fire, his wife and 3 suspects have been arrested as prime suspects for the murder of 3 Guinean nationals on Tuesday.
According Inspector Conteh, Jahannama Fire healed a Guinean woman who was suffering from skin diseases. The woman, after being healed invited her husband to come and pay the herbalist with a word of thanks.
The husband travelled from Kindia, Guinea with a friend and paid Jahannama Fire the sum of Le 40 million. The herbalist, however said he had some last ceremonies to perform on the woman and the husband and his friend.
Jahannama Fire had laid an ambush in the bush with 3 other men who were armed with clubs. He took the victims to the bush one after the other to be clubbed to death.
An eye witness who was not far from the crime of scene reported the incident to the Village Headman who alerted the Police.
Inspector Conteh said the witness disclosed that he heard the victims groaning and struggling to die as they were being tortured to death.
The reasons for these gruesome murders have not yet been disclosed by the suspects who are in police custody.
The suspects had already been arrested by the youths of Magbafth who wanted to lynch them before the police intervention.
The vehicle of the victims with a Guinean registration number is parked at Waterloo Police Station.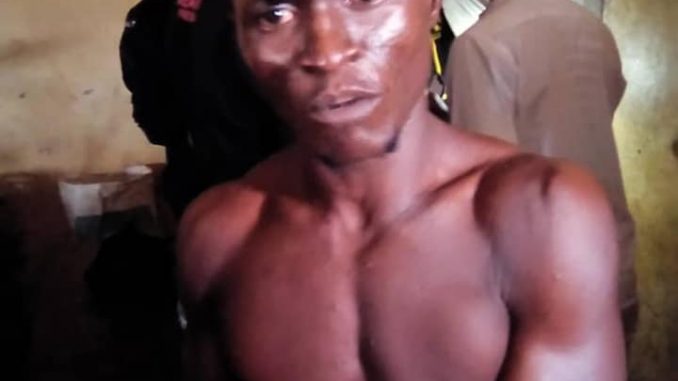 THE KILLER HERBALIST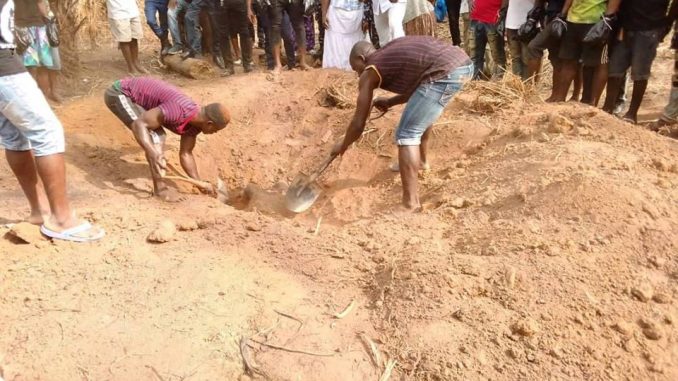 THE BODIES BEING RECOVERED WHERE HE BURIED THEM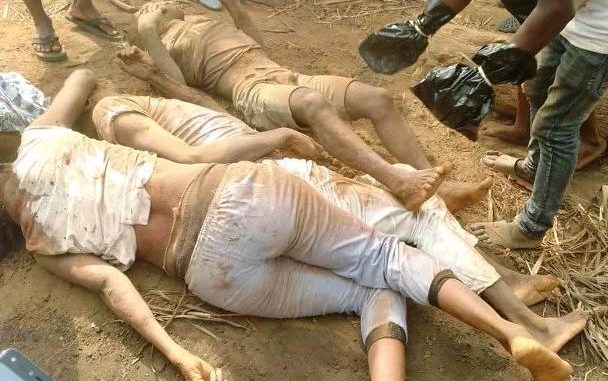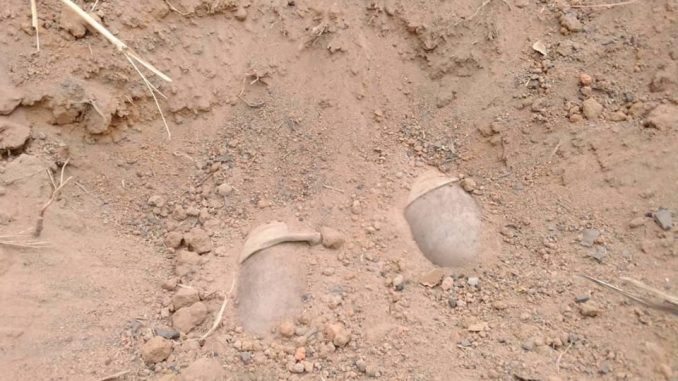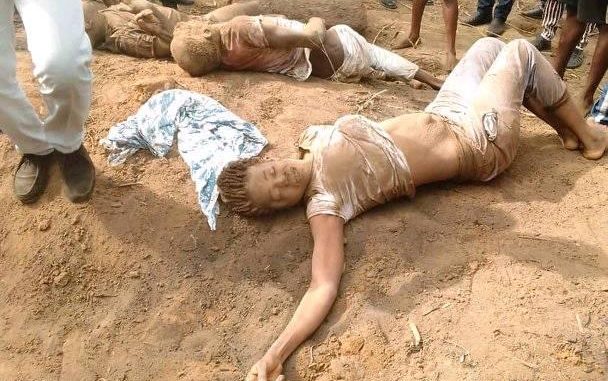 Mohamed Deen Toure
hello dear Guinean brothers and sisters. I present to you with a broken heart, the photo of three of the unidentified guineans (a fille+ 2 young), killed in deep Sierra Leone, by a greedy healer. These three people had gone to this healer for the care of one of whom he is also one of these victims. After all the conditions accepted, they gave him a sum equivalent to a value of 40 million Guinea francs. But out of greed of this criminal healer, he killed them all during the night and buried them in an old charcoal production hole.
NB:ils had gone on board this registered RAV4