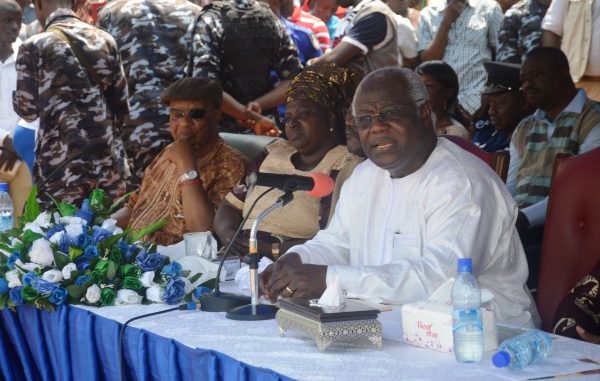 President Ernest Bai Koroma Saturday 13 February, 2016, joined the Limba community to officially launch the Malimba Development Union at the forecourt of Miatta Conference Centre, Youyi Building, Brookfields in Freetown.
The Malimba Development Union is an umbrella organization for the Limba ethnic group in and out of Sierra Leone with the objective to foster peace, unity, socio-economic and cultural development among the Limbas.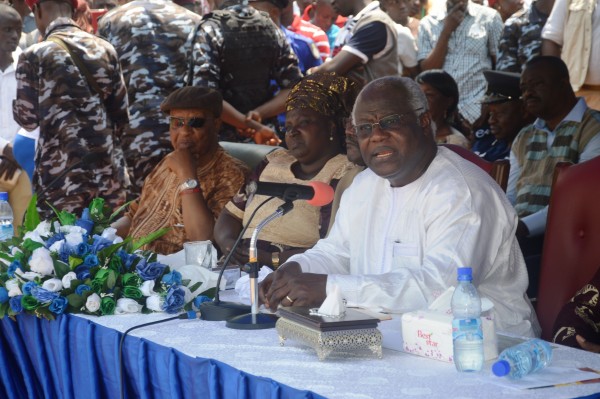 The president pledged full support to working with the Malimba Development Union provided they do the right thing. "I witnessed the launching of Malimba because of their sound aim to foster peace and development," he said, adding that he is ready to work with organizations of such nature to foster development in the country.
"As long as you do the right thing, you will have my support," he assured. President Koroma also expressed satisfaction over the formation of Malimba as the umbrella organization for all Limbas, noting that this would help to foster unity and development of the tribe.
Addressing members, acting Chairman of the Malimba Development Union Bishop Tamba Alieu Koroma said they formed Malimba just after they visited the president at State House to pledge their support during the Ebola outbreak.
He pointed out that the Malimba Development Union has helped to blend the Akutay and the Limba Development Union which had long been in existence. He linked the purpose of the formation of Malimba to that of fostering unity among the Limbas, strengthen the culture and the need for socio-economic development. This, he said, led to the establishment of the Limba Educational Trust Fund.
Bishop Koroma emphasised that Limbas, being the third largest ethnic group and the only tribe with no trace of coming from elsewhere, should now take centre stage this time as they have long been in what he referred to as 'Limba Corner'.
He informed that Limbas are found in five districts and twelve chiefdoms in the country and that one can become a member of the Malimba Development Union either through one's mother or father.