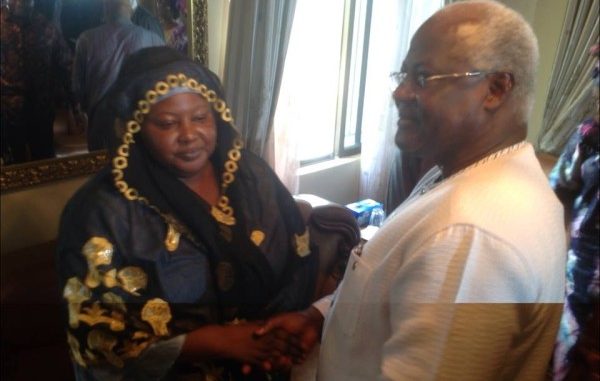 By JARRAH KAWUSU-KONTE :
President Dr Ernest Bai Koroma has visited the family of the former President Alhaji Dr Ahmad Tejan Kabbah to pay condolences for his passing away.
The former President passed away on Thursday 13th March at the Choitrams Hospital, Hill Station.
President Ernest Bai Koroma has said that he is paying condolence for the demise of former President Alhaji Ahmad Tejan Kabbah with a heavy heart.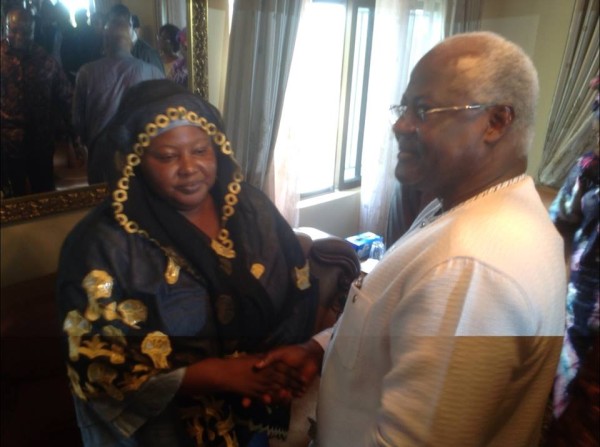 He is seen here with the widow, Madam Isatu Jabbie Kabbah…
He noted that it is a very sad moment for everyone, saying that Sierra Leone is a small country as we are all connected as a country. President Koroma recalled that the former leader used to visit his family in Makeni, thus; a very close person regardless of the fact that he was former President.
President Koroma also described former President Tejan Kabbah as a unique individual who fought hard for the peace the country is enjoying today.
President Koroma being received by the SLPP Leader Chief Sumana Kapen
President Koroma said that the late President Kabbah dserves a distinct place in the history of Sierra Leone