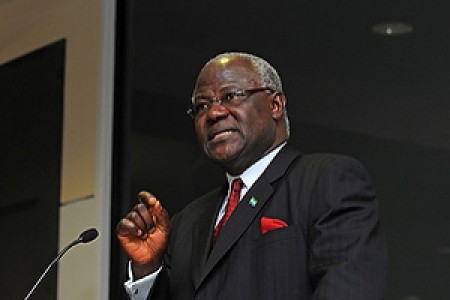 By KABS KANU :

IMMEDIATELY after the Ebola Outbreak, President Ernest Bai Koroma was the first person that suggested that he wanted to go to Kailahun at once.
Madam Naasu Fofanah's remarks to me confirmed what I wrote today that nobody prevailed on the President to make the ongoing trips to the epicentre of the Ebola Outbreak in Sierra Leone. It was a decision he had himself taken before the present consultations and meetings on Ebola with stakeholders.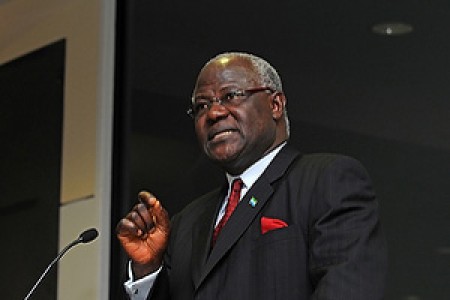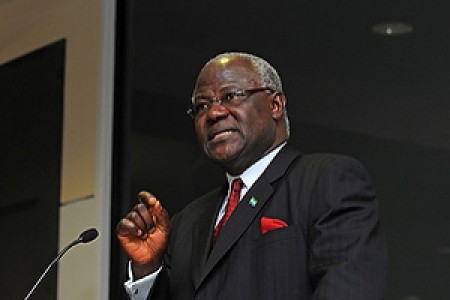 This was what Naasu Fofanah wrote me today :
"Wilfred, thanks for the write up! I can confirm that the President was the first person that suggested that he wanted to go to kailahun immediately after the Ebola outbreak. He spoke lengthily about the issue and he was going to talk to the Health Minister about it. Approximately, three weeks ago at a meeting with Ministers and Health professionals, I made the recommendation as a follow up to his decision of wanting to go and the health officials advised that he should go. He immediately told them exactly what you have said that he will go if he wants to go and no one was going to stop him. He also said that the affected people are his people and that the decision was solely his. I just wanted to share this with you to confirm that it has always been his idea and no one influenced him. Thanks for a good job!"
Naasu tried to confirm from the ADC to President Koroma about tomorrow's announced trip to Kailahun , but she was not successful, but wrote again :
"I don't have confirmation of that. I can confirm that it is his decision and no one else. I was expecting this because he told donors at the Presidential DEPAC his strategy included visits to the affected areas."
Madam Fofanah gave details of the impressive strategies President Koroma had put up in recent times to fight Ebola :
"He has been very much engaged with the updates and assigned Prof. Monty Jones to work with the Minister of Health and update him every morning. Now we have the PredidentiAl task force which he Chairs and this visit is part of his new strategy as President and Chair. He got a lot of commendations for formingthe pPresidential Task Force. The Ebola issueis therefore no longer a Ministry of Health issue, but national hence decision making is now at the Presidency. The other task forces remain in force with no interference unless necessary."
MORE INFO AS I GET THEM.