By Kabs KanuFacebook has been buzzing with negative stories and uncomplimentary remarks that a proposed Presidential trip to the epicentre of the Ebola outbreak turned out to be fake because of an announcement that President Ernest Koroma 's helicopter ran out of fuel after visiting Kenema and thus could not get to Kailahun. The Facebook firestorm was about whether Sierra Leoneans were told the truth about the reasons for the President not making it to Kailahun after visiting Kenema.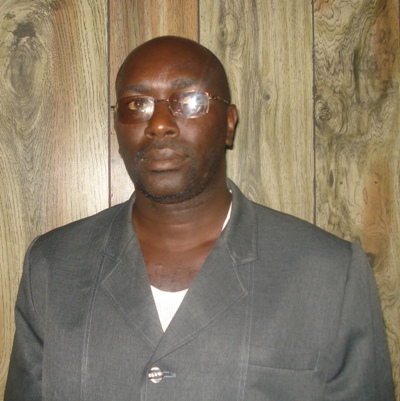 MINISTER MOIJUEH KAI-KAI
Well, I did not hear the a
nnouncement said to have been made by Information Minister Hon. Alpha Kanu  about the fuel shortage myself and could not comment on it now. But as GOVERNMENT FUNCTIONARY I became concerned  about the attacks on Government and I have been making calls to ascertain the truth about what happened today,  but was not successful with most. I called the Official Government Spokesman and Minister of Information and Communications, Hon. Alpha Kanu and the Outreach Coordinator , Mr. Abdulai Bayraytay , but probably because it was public holiday in Sierra Leone today they were not reachable. 

However , I was able to get through Facebook to the Minister of Social Welfare, Hon. Moijueh Kai-Kai, who is the ruling party's strong man in the South/East and he has thrown light on the issue. He has told me that President Koroma's helicopter trip today was scheduled for Kenema . Said the Minister : " After Prayers ( Editor's note–The Ramadan Prayers at the Stadium ) , H.E. decided to visit and have a meeting with the people in kenema ; the visit was for kenema not kailahun. The flight was fuelled for Kenema, not Kailahun . I was one of the few that he spoke with before departure. Kenema is the area we have a lot of challenges including denial and that was why H.E decided to target there today".
Another government functionary working for the WE YONE PRESS said the President's trip for Kailahun was for another day. Mr. Gunter Daramy has now reported that Information Minister Hon. Alpha Kanu has just announced that President Koroma will be visiting Kailahun tomorrow.Responding to criticisms of the  alleged abortive Ebola trip to Kailahun in the FACEBOOK  RIGHTEOUS WAY FORWARD ( SIERRA LEONE ) Forum, Minister Kai-Kai explained that : "H.E.'S Intended destination today for which the aircraft was fueled was for KENEMA TOWN. He was received by the newly appointed Resident Minister (East ) , Maya Kaikai and the Minister of Health Miatta Kargbo. He was later taken to the compound of P.C. VANGAHUN in Kenema for a meeting with stakeholders where we have had challenges including denial of EBOLA SICKNESS and the relocation of the health center. The meeting was very successful as it was attended by stakeholders including not only paramoiunt chiefs but the mayor and chairman of council, youth, traditional and religious leaders and other opinion leaders. For me the issue is not about fuel or no fuel but rather whether our people will listen to the advise from the health ministry so that we can get rid of this EBOLA SICKNESS. Let us concentrate on the bigger picture of saving the lives of our people than politicizing the issue. EBOLA DOES NOT KNOW APC OR SLPP. SO pls compatriots let us focus on the bigger picture and FIGHT EBOLA, AFTER THAT U CAN GO BACK TO YOUR COLOUR POLITICS. REMEMBER EBOLA IS HERE AND WE CAN FIGHT IT IF WE ALL SPEAK AS SIERRA LEONEANS."
I will bring you more reports as I receive them. I will not give any opinion or suggestion. Just the straight news as I receive them.
I was not able to get H.E. President Ernest Koroma due to bad network. The telephone of the Resident Minister, Maya Kai-Kai rang for long and then an announcement from the phone company that he was not reachable .
However, I want to assure all my fans, readers and well-wishers that I will bring you more information as I receive them. Stay tuned.