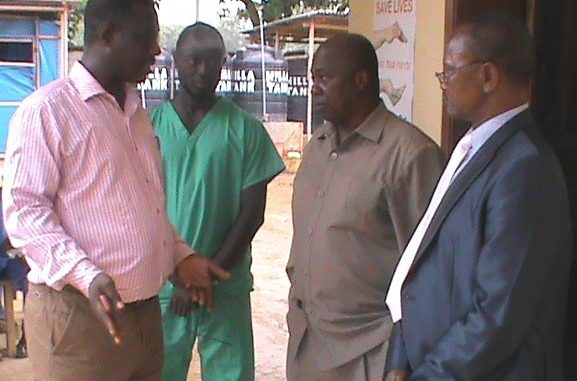 Freetown, Jul. 20, 015 (SLENA) – Doctors, Nurses and Laboratory Technicians currently quarantined at the Hastings Police Training School Holding Centres have demonstrated confidence and cheerfulness of returning safe to their various homes in completion of their 21 days quarantine.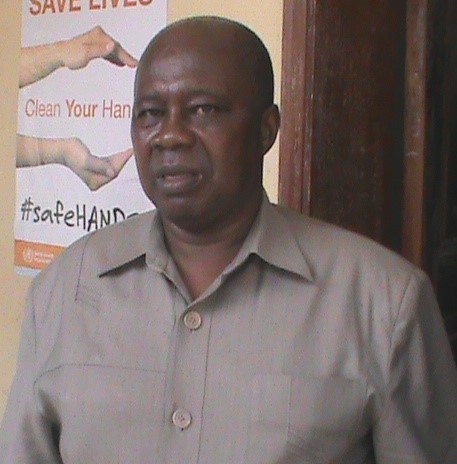 Chief Medical Officer, Dr. Brima Kargbo interacting with the health workers
The doctors, nurses and other health workers from the Ola During Children's Hospital (ODCH) in Freetown who voluntarily quarantined themselves as a result of an infected case in one of the wards were in high spirit when the Chief Medical Officer of the Ministry of Health and Sanitation, Dr. Brima Kargbo and team made a visit to ensure they are hospitably well catered for.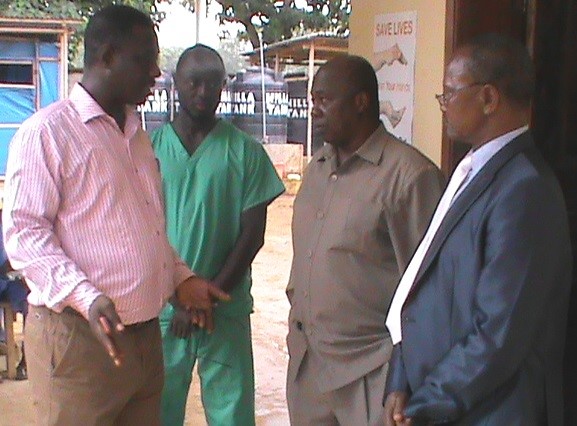 L-R: Centre Coordinator and Director Reproductive and Child Health, Dr. Santigie Sesay, Asst. Coordinator, Dr. Sheku Kanneh, Chief Medical Officer, Dr. Brima Kargbo, Director Drugs and Medical Supplies, Mr. Bassie Turay
The over 50 health workers applauded the Chief Medical Officer for the visit, describing his presence as an added motivation to their welfare and wellbeing, adding that with the status in which they left the hospital they are comfortable of coming out negative noting the infection and prevention control measures put in the various wards in the hospital.
"We have already spent 10 days and in high spirit to come out as champions", opined the health workers.
In a related development, the Chief Medical Officer met with the Centre Coordinator, Dr. Santigie Sesay and colleague, Dr. Sheku Kanneh where he was briefed about their proposed welfare and logistics meeting to be held on Tuesday July 21, 2015 with the Infection, Prevention and Control Team, the Ebola Case Management Pillar Lead, British Military Logistics Officer and WHO Clinician.