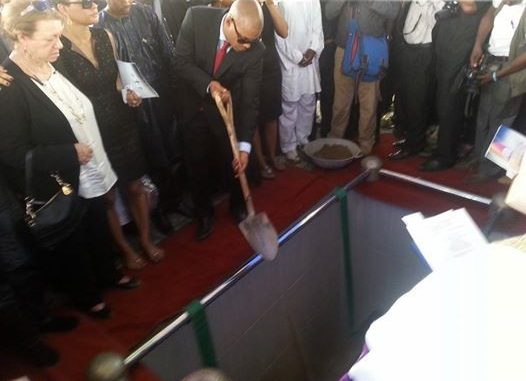 Former Attorney General and Justice Minister Mr. Abdul Serry Kamal was buried last Sunday February 16, 2014.  The Funeral service for the late Hon. Abdul Franklin Serry-Kamal was held at the Wesleyan Church of Sierra Leone at Rogbaneh, Makeni City.
Hon. Abdul Franklin Serry-Kamal passed away on 18th January, 2014 at age 69.
In attendance at the funeral is President Ernest Bai Koroma and a cross-section of his cabinet, including the Hon. Vice President, Alhaji Chief Sidique Sam Sumana and his amiable wife, members of the Sierra Leone Bar Association, Old Edwardians, ambassadors, senior government officials, members of civil society groups, the fourth estate, representatives of the private sector, (African Minerals and Sierra Rutile & others) and more especially the grassroots who the late man tirelessly fought for and represented through his illustrious career as a legal luminary.
It is also worthy to note that the late Serry-Kamal made the most representation before the Supreme Court of Sierra Leone more than any other lawyer alive. He was indeed a towering legal guru.
Like His Excellency the President wrote yesterday in the book of condolences, "Korthor Abdul, you mentored us with courage, commitment and persistence. You prepared the political landscape for the APC Government. You served our community and Makeni municipality well. Your life was a blessing to us, our party and the nation. We will miss you. May your soul rest in perfect peace."
JARRAH KAWUSU-KONTEH