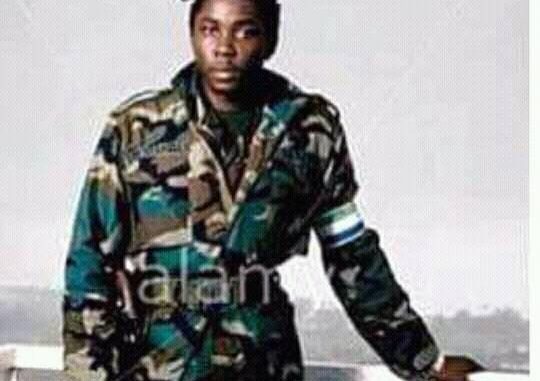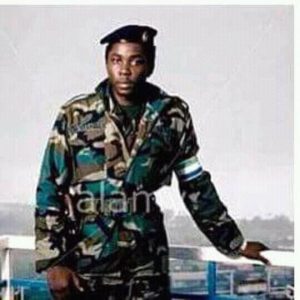 The much anticipated interview of Former Head of State has been abborted from orders from above, insiders of the Africa Young Voices (AYV) Media Empire have confided in this writer.
Former Captain Valentines Strasser was invited by one of the producers Remi Wilson- but suprisensly, for the former States man to turn up for the programme, but was denied access to the studio.
David Remi Wilson was quoted to have said that he receives orders from above to stop Strasser from the programme.
The reason for this is yet clear as effort to reach officials of AYV Media Empire proved futile.
Eagerly awaiting audience of the popular Wake of Salone Programme have expressed disappointment as they await the official reason why Strasser was denied access to the media.
The trailer of this all important interview was even trailed in the pages of AYV Newspaper today's edition.
Non-discrimination is a key requirement of professional ethics of journalism.
———————————–
Following the cancellation of the much publicised interview of former Head of State, Cpt. Valentine E. M. Strasser, by management and staff of the AYV Television, several Sierra Leoneans at home and abroad that were anxiously waiting for this golden opportunity, have started casting doubt over the credibility of the privately owned media outlet.
"We are beginning to suspect the editorial neutrality of the AYV more so when the name of their Proprietor, has been placed in a very sensitive shadow cabinet list of the opposition SLPP, without any disclaimer" says Mr. Unisa T. Conteh a Sierra Leonean, currently residing in the diaspora.
However, when contacted following wild rumours making rounds on social media, accusing the Media Empire of foul play, stating that the producer of the cancelled show received orders from his Proprietor, Mr. Anthony Navo (junior) ordering the cancellation of the interview under review, Mr. Samuel Wise Bangura, Director of Communications, AYV Media Empire emphatically debunked such allegation, adding that they have technical issues with their transmission pole at Leicester Peak, noting that Strasser's interview has been schedule for Wednesday 21st March, 2018, after maintainance would have been completed.
Be it as it may, what the former Head of State would be talking on still remains the million dollar question the anxious potential listeners are asking.
@ Editayo G. Temple / The Investigative Journalist +23279316750