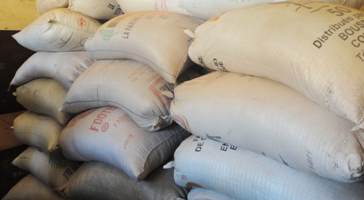 Press Release
Distribution of food items to vulnerable communities.
To further lessen the burden on, especially vulnerable groups, the Government of Sierra Leone, being particularly concerned about the welfare of its vulnerable communities, will distribute bulk food items to targeted beneficiaries immediately after the 3 days stay at home.
This initiative, coordinated by the Office of the Chief of Staff, is in furtherance of government's avowed committment of getting to zero Ebola cases.
The food distribution programme will be carried out by district management teams at different locations. The teams will include the mayor, district council chairman, district officer, representative of inter-religious council, and representative of council of paramount chiefs. These officials will facilitate and ensure that a successful bulk distribution take place on Monday 30th March, 2015.
The beneficiaries have been categorized as follows:
Religious groups,
Women's groups,
Community development organizations,
Youth groups
Vulnerable groups
Please note that this bulk distribution of food items to vulnerable groups will be led by the Ministry of Social Welfare, Gender and Children's Affairs.
The categories of bulk food items to be distributed are rice, cornflakes, milk, soft drinks and water.
End
State House,
Freetown
28th March, 2015
SHCU©2015