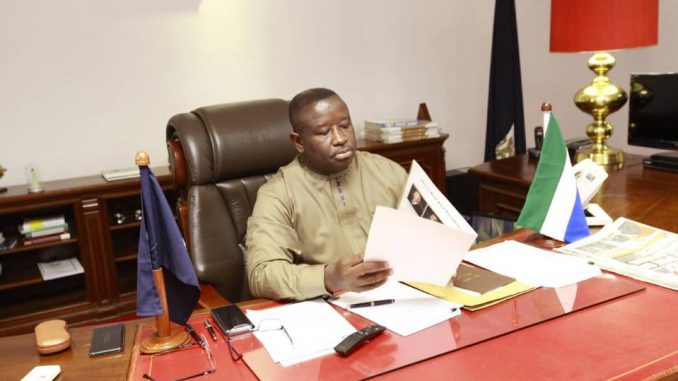 The Sierra Leone People's Party ( SLPP )  has only been in power for less than two years, but have embezzled and squandered government money at a rate that is frightening and alarming, according to the  details contained in the Auditor General's 2019 Report that was tabled in Parliament today.
The report , which has gone viral on Social media , has sent many Sierra Leoneans apoplectic and dazed at the scale of the squander , considering the short time that the government has been in power and also considering that the SLPP Government came to power on  the signature theme to plug all the holes in government waste and ameliorate corruption.  Given the scale of embezzlement, the task of the Anti-Corruption Commission ( ACC )  has not even started.
In her statement attached to the audit report,  the Auditor General , Mrs. Lara Pearce said : In the line of duty, my audit teams continue to provide a holistic, integrated view of auditee's performance by using financial, compliance and performance auditing skills. This integration of skills resulted in a deeper audit scope and coverage, improved evidence collection, greater depth of data analysis and integration which have resulted in an improved quality of my audits. "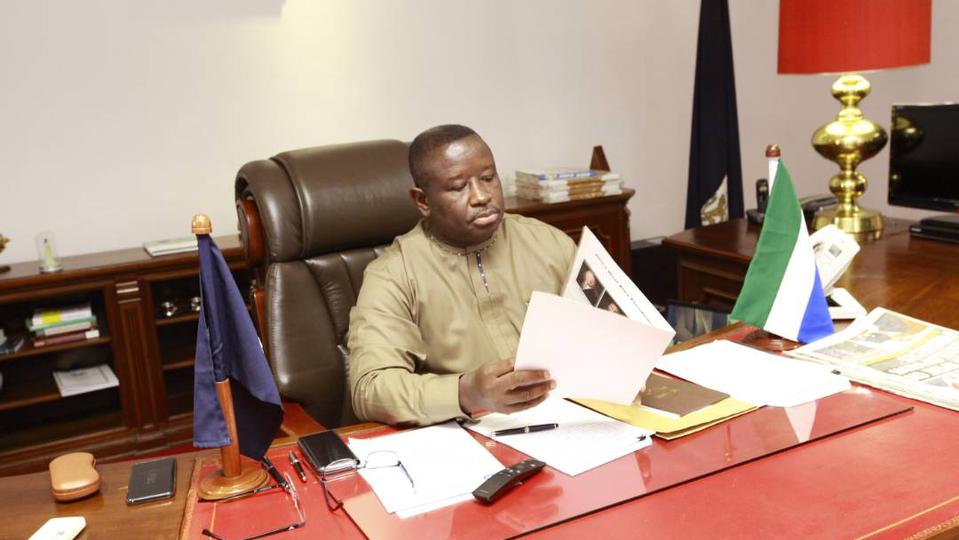 The report alarmingly states that :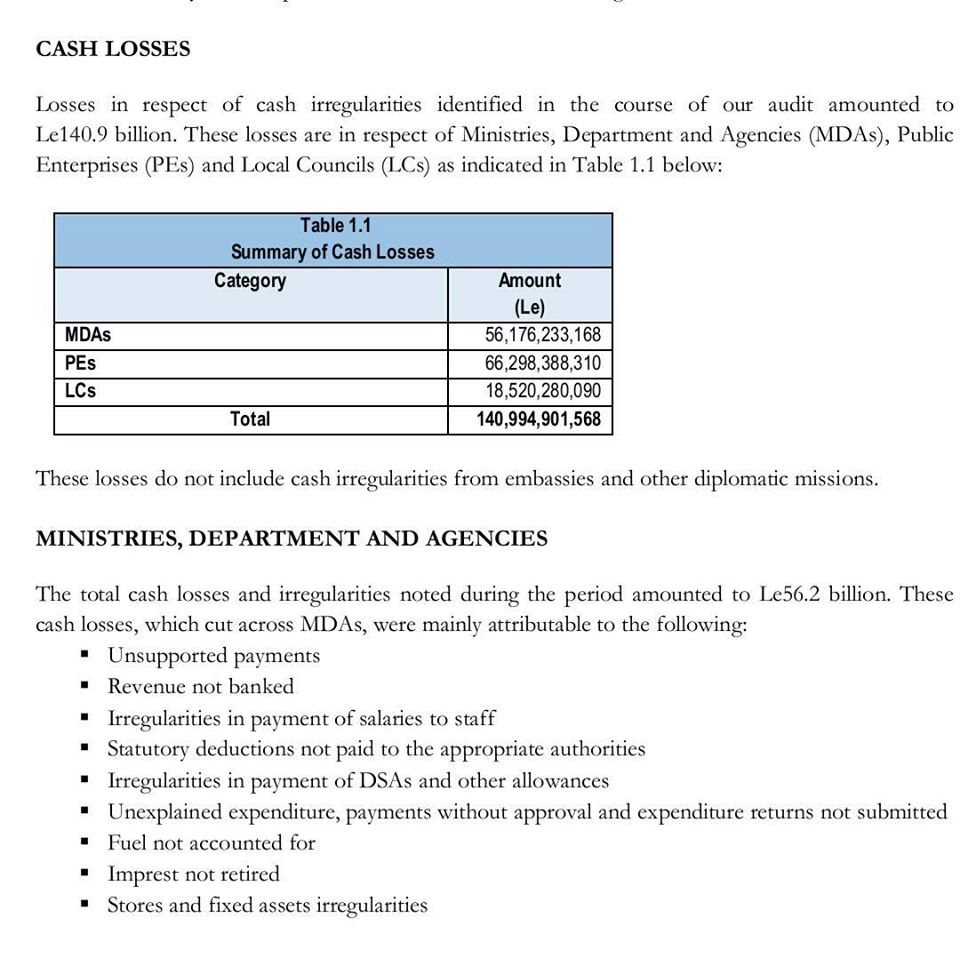 What makes this amount colossal and alarming  is that the squandermania covers only 2018  when the SLPP  ruled for only for seven months after coming to power in May, that year.
This report has sent Sierra Leoneans wild with caustic comments about President Maada Bio and his government who are proving that they night be more corrupt than the previous governments. Bio , at the beginning of his reign in May 2018 was hailed by Sierra Leoneans as a man who is different from previous leaders and whose strong financial discipline and control of public expenditure would  put the Sierra Leone economy on a new trajectory of success . But following the many  financial scandals , including the damaging Chief Minister Dr. David Francis  scandal, and now this auditor's report   President Bio is now perceived as one of the most corrupt leaders this country has had.
HERE ARE  SOME HIGHLIGHTS OF THE AUDITOR GENERAL'S REPORT AS COMPILED BY COCORIOKO.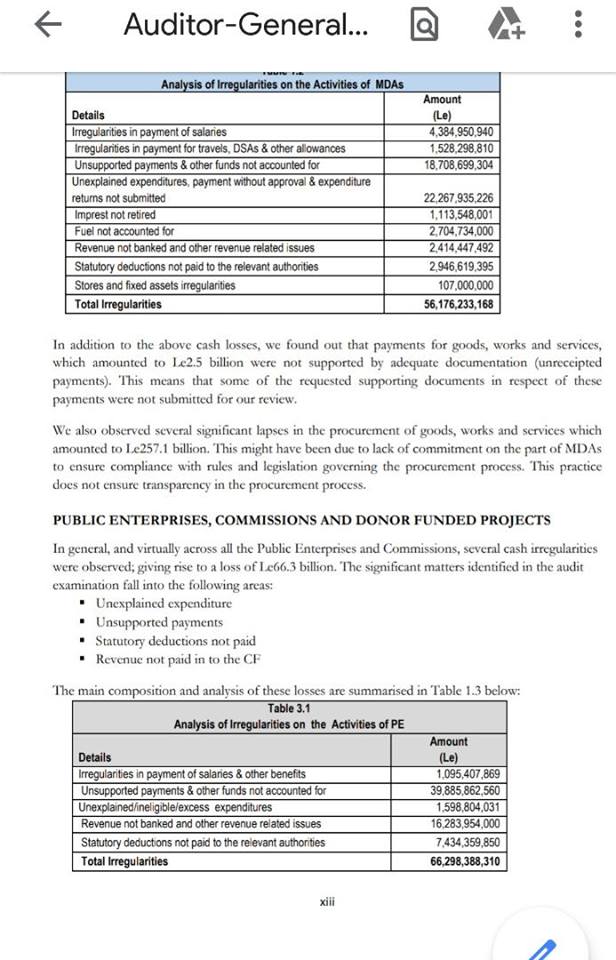 2.8.2. Unsupported and Unreceipted Payments
We reviewed a sample of payments and observed that during 2018, payments for goods, works and
services, which totalled Le1,641,012,500.00, were without payment vouchers and supporting
documents.
Similarly, we also examined payments during 2017and 2018 and observed that payments which
totalled Le2,823,746,793.00 and Le1,404,836,150.00 respectively, were without adequate supporting
documents such as delivery notes, invoices, receipts, back to office report, beneficiaries' list, copy of
passports etc. to substantiate the use of funds.
COCORIOKO WILL BRING YOU MORE ANALYSES.