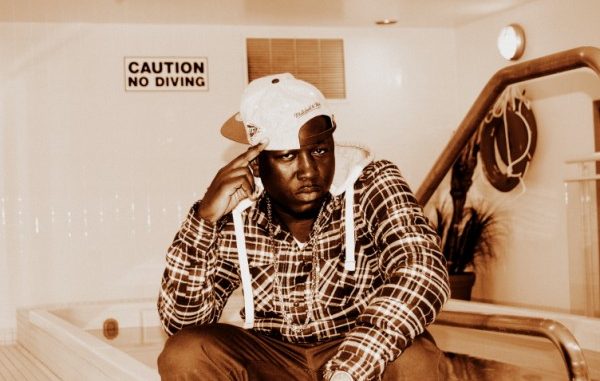 Sierra Leone's most famous Hip Hop superstar is striving for higher heights in his career. Kao Denero whose given name is Amara Dennis Turay was born in Lungi township, Port Loko District, Sierra Leone. He went on to attend St. Edwards Secondary School in Freetown. Kao grow up in a middle class family. His father worked at Lungi Airport while his mother was a civil servant at P. W. D. At age 13 his parents separated marking the beginning of some very trying times for young Kao Denero. From lyrical misinterpretation to opinionated controversies to a daily struggle, the ever influential Black Leo leader has been through it all. As millions of faithful fans draw to him you wouldn't know this from his down to earth demeanor. Kao sat down with COCORIOKO Newspaper in Toronto, Canada to discuss his hot new album – "African King".
Music has always been home for Kao Denero. His father, an avid Congolese music listener played African music from all countries as Kao took note. When he started performing his own music he was initially known as "Sloop Cow" tallying with an American style of music. But then he decided to re-brand his image with an African concentration. Kao Denero maintains a hard core Hip Hop influence with a strong African twist in his music. His First album was "Black Leo 4 Life" which he released in 2003. Then he released "Stories From Freetown" which spurned the hit single "Emonah – Feat. Big Joe". This marked the beginning of Kao's prominence. He won "Best Hip Hip Song" for this song at the Premier Music Awards in Freetown. Kao, who had also lived in Conakry, Guinea, released his highly controversial "King Of Freetown" album in 2005 (his third album).
This "King Of Freetown" album is where he earned his acclaimed subheading – King Of Freetown. Since then, many challenges have appeared for him. Different artists have come to challenged his claim to the throne, rumors and beefs also ensued causing Kao to defend his title on many occasions. His next album was a double CD album entitled "Freetown's Most Wanted" which featured Shaba Ranks on the hit single "Trouble".Along with it's predecessors, this CD also had a successful release at  Family Kingdom at Aberdeen, Freetown.
Today, Kao Denero falls nothing short of selling out the National Stadium of Freetown, His next album was the highly successful "New Beginning" which spanned hit singles like "Salone Borbor," and "The Day Feat. Emerson." …We sat down with the KING to discusses his life and career goals…
COCORIOKO: When did you realize that your music has influence over the youths in Sierra Leone?
KAO: When I realized the response from the youth. I saw that over 80% of the youths in the country were representing my Black Leo brand. I know there are many artists with a large following in Africa but my fans came to be something more than just a following.
COCORIOKO: What inspires your art?
KAO: I believe music reflects life issues so no matter what it is; whether it's about relationships, the struggle of my people or my own personal hopes and dreams, I always dig deep before I start to create. Making sure that all these areas are covered.
COCORIOKO: Tell us about your career during the "BLOOD DIAMOND KID STORY" era…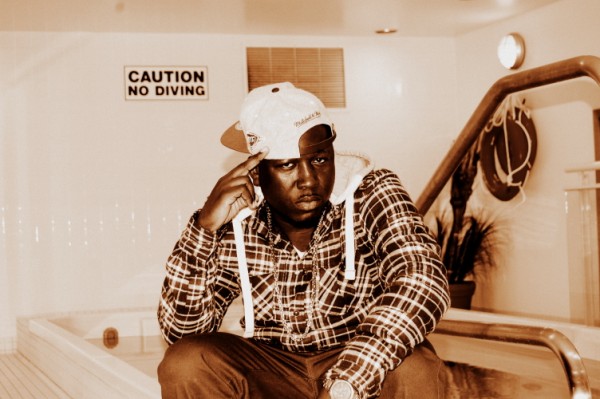 KAO: In 2009, we (Black Leo) released a compilation album called "Tha Untouchables". That was the first time I did a stadium show with my whole crew. The stadium was packed with 40, 000 people! Upon my return to the United States I signed a record deal with a record company called Creative Factory but soon after that, they tanked. Then I released a mixtape entitled "Road To Victory." It was after these projects that I worked on the "Blood Diamond Kid Story" album.
COCORIOKO: What was this album about?
KAO: I was looking at Kanye West singing about the "Diamonds of Sierra Leone" and Nas had a mixtape song about Sierra Leone. But with all due respect to them, they are not from Sierra Leone nor were they present when those situations came to pass. I am a Sierra Leonean who experienced the whole thing and was even a refugee in Guinea. This is why I decided to tell that story, Because no one can read about our story and tell it the way we who experienced it can tell it.
COCORIOKO: Where was it released?
KAO: At the Atlantic Beach in Freetown, Sierra Leone.
COCORIOKO: What happened after this time?
KAO: I did a world tour. I performed shows in Edmonton Canada, Sydney Australia, Rotterdam Holland, Gent Belgium and all over the United States including Maryland, Washington DC, Philly, Atlanta and California. 
COCORIOKO: Tell us about your "BACK TO MY ROOTS" album…
KAO: "Back To My Roots" is where I traveled to Kingston Jamaica to record the song called "Ghetto Struggle" with Busy Signal. The album release was highly anticipated in Sierra Leone. Thousands of youths were raving for Black Leo. At one point, the authorities stopped the show from happening but after we demonstrated to them that it was a peaceful movement  they allowed us to proceed. In the end the show turned out to be a colossal success, National stadium was full to capacity, business boomed and everyone had a great time in Freetown.
COCORIOKO: As we all know there has been many controversies concerning beefs with several artists and crews. We understand that as the number one artist who is known as an undisputed king there will be jealousy, envy or to put it plain and simple, bad heart folks trying to destroy you. We even understand that some people will have genuine intentions to challenge your position. What we want to know is how did it all begin? What was the first time you encountered beef with another artist?
KAO: I believe it comes with the territory. I was trying to create a spark in my career. At the time the Sierra Leone music industry had revived so I saw a vacuum and went for it. I had no bad intentions with that "King Of Freetown" album, I was only looking for something that would show my love in the country. But once I released it, I came under heavy attacks.
COCORIOKO: Have you reconciled with any of them?
KAO: Yes. I'm at peace with myself. I noticed a lot of shots were taken at me but now I'm cool with them. In the thick of those controversies it was the Dry Eye Crew, Y.O.K7 and R. F. M who were most confrontational to me. And I say this because their controversies spilled over to the fans and gained international notoriety. To me, once I declared that I am the King of Freetown, I opened to door for anyone to challenge my position. I'm not interested in beef, I wish every artist well. I'm more focused on uplifting the art and music in the country.
COCORIOKO: Having experienced the challenges of being "KING OF FREETWON" how does that prepare you for "AFRICAN KING"?
KAO: This is my next level. The King Of Freetown challenges are all behind me now. I'm cool with most of the people who used to oppose me. I went through those struggles and came out victorious over all of those situations. Now I have a bigger title to defend. I am an African King. Everyone is an African King, as long as you came from Africa, you are an African King so this is where my head. I'm a household name in Sierra Leone and now I'm exploring the music scene in other parts of the continent. I expect to be in the same arena as  African musicians from Ghana to Nigeria  to Senegal, Kenya, Tanzania and South Africa. I am now the face of Sierra Leone Hip Hop so I am more focused on representing the country instead of having controversies with local artists.
COCORIOKO: Tell us about the "AFRICAN KING" album…
KAO: This is going to be my best work so far. On my past albums I was comfortable with just Sierra Leone but with this album I'm going to show the world that Sierra Leone is a force to be reckoned with. I've released the first single from the album entitled "God Sabe Make" which is playing on my brand new website www.realkaodenero,com right now! On this album I'm challenging myself to not only be recognized in Sierra Leone but to be recognized as one of the best emcees from Africa in general. All the productions, packaging and distribution for this album will be top notch quality because the sky is the limit.
COCORIOKO: When will the album be released?
KAO: Presently, it is scheduled to be released on April 5th 2014 at the National Stadium in Freetown, Sierra Leone. The last show we did at the stadium was full to capacity with over 25 to 30, 000 people. We are looking forward to an incredible show this year and a very peaceful event that will allow much business and entertainment to go on in the city.*