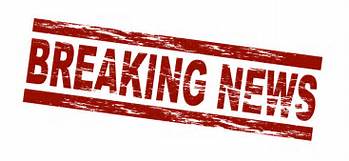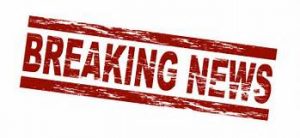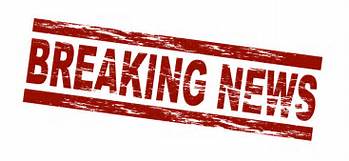 The Republic of Turkey has, for the first time, appointed a resident Ambassador in Sierra Leone. He is Ambassador Deha Erpek, a career diplomat of twenty-six years experience in diplomacy.
Before his appointment as Turkey's Ambassador to Sierra Leone, Ambassador Erpek served in several countries including Bahrain, Norway, Russia, United Arab Emirates, South Africa and Japan.
In his first major newspaper interview since his arrival in Freetown on 1st February 2018, Ambassador Erpek told the Global Times at the prestigious Radisson Blu Mammy Yoko Hotel yesterday that, he was currently awaiting approval from the Turkish Government for the construction of the first Turkish Embassy Building or Chancery in Sierra Leone.
Ambassador Erpek said that, Turkey was determined to establish deep rooted cooperation with the African Continent. He disclosed that, Turkey has a total of forty one embassies in Africa.
The Turkish Ambassador disclosed that, even though Turkey is not a donor country (like the G7 and G20 countries), they do assist less-fortunate African countries whenever the need arises. He recalled that, during the outbreak of the deadly Ebola Virus Disease in Sierra Leone in May 2014, Turkey donated a plane-load of relief items and medical equipment to the Government and People of Sierra Leone.
Ambassador Erpek further recalled that, when the Mudslide took place in Freetown, Turkey made an appreciable donation of relief items to the Government and People of Sierra Leone.
The Turkish Ambassador noted that, Sierra Leone and Turkey have closer ties and cooperation. As a result of such cordial ties, Sierra Leone's former President, Dr. Ernest Bai Koroma made a State visit to the Republic of Turkey in May last year.
Turkey's national carrier, Turkish Airlines, very recently, launched a direct flight to Freetown. "This is a clear indication of how important our relationship with Sierra Leone is", Ambassador Erpek said.
He disclosed that, plans for the Turkish President to pay a State visit to Sierra Leone were still very active. Ambassador Erpek described Sierra Leone as a potential business partner. He said some Turkish business men were determined to invest in Sierra Leone. He called on the Sierra Leone Government to pay more attention to building the country's infrastructure especially in the area of electricity, water and sanitation.
The Turkish Government through The Maarif Foundation has established a school in Sierra Leone. The intention is to provide affordable and quality education for some Sierra Leoneans.
Although he could not give the exact number of Turkish nationals living in Sierra Leone, Ambassador Erpek said that, there is a sizeable number of his nationals living in Sierra Leone.
Ambassador Erpek noted that, a Turkish Powership is currently anchored on the offshore of Freetown ready to provide electricity to the capital city. He, however, clarified that, this is not a Government of Turkey project. It is, he said, a private company operated business. He disclosed that, very soon, the bureaucratic procedures will be completed and the Powership will start selling electricity to EDSA for distribution.
Ambassador Erpek disclosed that, since he arrived in the country in February this year, he has been privileged to present his Letters of Credence to the former President and he has made courtesy visits to the current President Julius Maada Bio, the Vice President, Dr. Mohamed Juldeh Jalloh, the Minister of Energy, Alhaji Kanja Sesay and other senior government officials.
He noted that, from his observation, it would appear as if His Excellency President Bio has very good intentions for the development of the country. He described him as 'a very honest person who loves his country".
He called on the new government of President Bio to endeavor to attract more FDI (Foreign Direct Investment) to the country. Ambassador Erpek disclosed that, a Turkish investor intends to open an ultra-modern hospital in Sierra Leone to be named the Turkish Hospital.
He called on the Government of Sierra Leone to eliminate all senseless bureaucracies in the way of Direct Foreign Investment. Ambassador Erpek said that, he looks forward to building upon the already very cordial relationship that exists between his country and Sierra Leone.
He praised the efforts made by Turkey's former Consul in Sierra Leone, Mr. Hisham Mackie in cementing the cordial relationship between Sierra Leone and the Republic of Turkey. He disclosed that, Mr. Mackie will always have a role to play on behalf of the Republic of Turkey in Sierra Leone