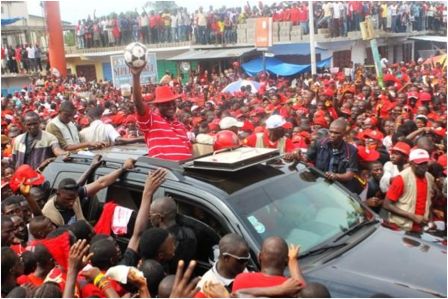 Today, thousands of partisans and supporters of the ruling All People's Congress ( APC ), some of whom started arriving yesterday ,  will be  storming the Clarion Hotel on Cotton Tail Lane in Somerset, New Jersey for the two-day APC-USA Delegates Convention , which will be held this afternoon and tomorrow.
The purpose of the Convention is to discuss matters of profound interest to the ruling party  as Sierra Leone heads into the 2018 General Elections and to elect a new executive of the APC-USA Branch, one of the elite branches of the party in the diaspora. The high-powered APC leadership delegation from Freetown ,  representing the APC Diaspora Biennial Touring team,  will also be arriving in NJ  to supervise the Convention as they have done in Europe and Canada.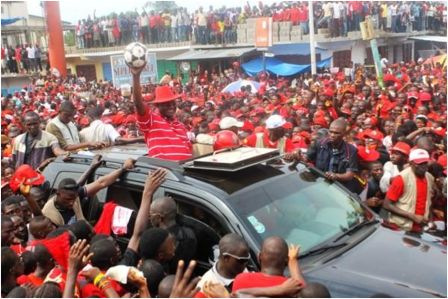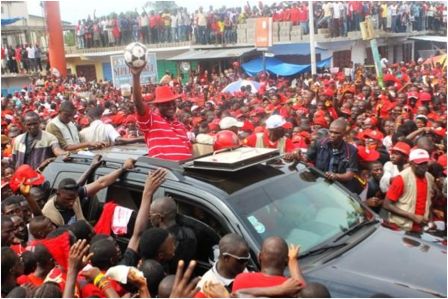 We want to welcome them and all the delegates and supporters coming for the event. We have already published details of the arrangements completed by the APC-USA  and the APC-New Jersey to make their stay pleasurable in the Garden State.
We want to re-echo the appeals made by Sierra Leone's Ambassador to the U.S, His Excellency Bockarie Stevens that all the rancour and misunderstanding of the past be  completely forgotten . Let bygones be bygones. There is no organization without conflict once on a while . As long as an organization is people by individuals who are not zombies , there will be disagreements once on a while. But as an organization , we settle our disputes and move on.
The APC  is a durable political party as it has proved throughout its 55 years existence. Diabolic attempts to bring the party down or deface it from the face of the earth have failed miserably. The APC  will always overcome, come what may .This is a testimony of the leadership that always bears the APC  flag aloft-Men and women of maturity, sagacity , leadership skills , political savvy and  experience in mobilizing the grassroots . In addition, regardless of whatever may be said of the APC,  it is the party that holds the record for the most socio-economic and political developments in Sierra Leone. It is only when the APC  is in power that the wheels of national development accelerate.
Bearing this in mind, we challenge partisans and supporters to go beyond the ordinary to ensure a successful convention this weekend.
Whoever is elected must be accepted by the general membership and the leadership of the party. He must not only be accepted. He must receive the cooperation of  the rank and file of the party .
Welcome to New Jersey and let us have a successful Convention.
1. Honourable Minkailu Mansaray-Minister of Mines and Mineral Resources & Deputy Chairman-All Peoples Congress (APC) and leader of the delegation to Canada.
2. Ambassador Osman Foday Yansaneh-National Secretary General-All Peoples Congress (APC)-Member
3. Captain Momodu Alieu Pat-Sowe-Minister of Trade and Industry & All Peoples Congress Regional Chairman Western Area-Member
4. Honourable Leonard Balogun Koroma-Minister of Transportation and Aviation & All Peoples Congress (APC) National and International Elections Coordinator and Diaspora Coordinator-Member
5. Honourable Elizabeth Mans- Minister of Fisheries and Marine Resources & APC Women's Congress President-Member
6. Sheik Sillah-District Chairman-BO-Member
7. Madam Fatmata Binta Jalloh-National Advisory Committee (NAC) Member-Member
8. Mr.Alhaji Mohamed Dondondo Bangura- All Peoples Congress (APC)-Assistant National Organizing Secretary-Member
9.Mr. Bai Mamoud Bangura-Minister of Youth & President All Peoples Congress (APC) National Youth League-Member
10. Mr.Alieu Malador-Roving Special Envoy Trade and Investment-Member
11. Mr. David Fornah-Personal Assistant to the National Secretary General and Secretary to the Delegation-Member.
12. Honourable Alieu Badara Turay-Assistant Regional Secretary Western Region and Ex Member of Parliament-Member
13. Memunatu Kamara-Patron Cordinator APC-Women's Congress-Member
14. Mr Alhaji Mohamed Sajoh Jabbie-Registrar-Membership Registration Secretariat-Member