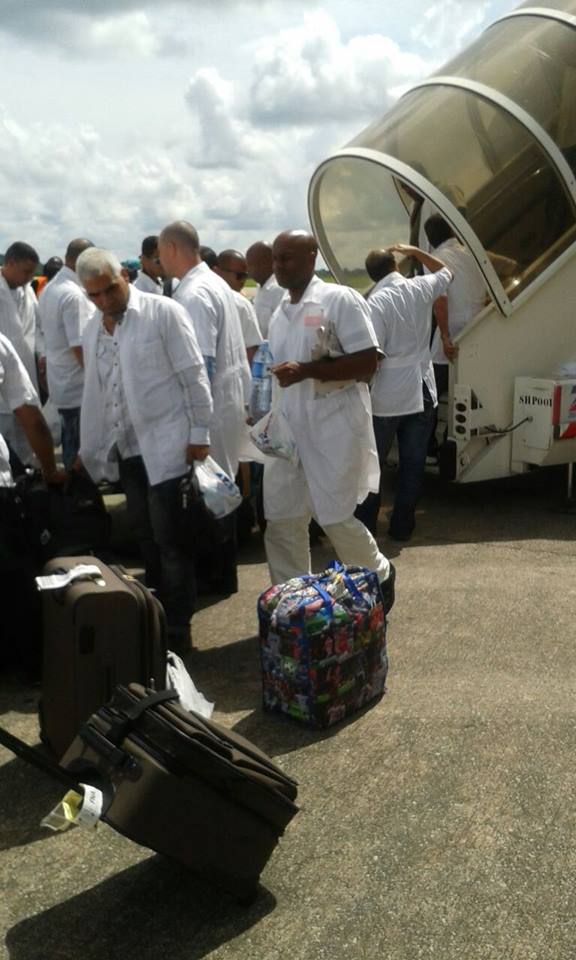 Freetown, Oct. 3, 014 (MOHS) – One hundred and sixty-five (165) Man-Medics Team from the Republic of Cuba to aid Sierra Leone in the fight to contain the deadly Ebola virus disease outbreak in the country arrived on Thursday October 2, 2014 at the Lungi International Airport.
The 165 man-team comprised 63 Medical specialist and 102 other cadres with different disciplines including nurses.
Welcoming the team on behalf of the President, the government and people of Sierra Leone at the airport, Deputy Minister of Health and Sanitation II, Madam Madina Rahman noted the strong bilateral ties and cordial relationship between the two countries, and lauded the leadership, the government and people of Cuba for complimenting the efforts of the government in the fight against the Ebola disease in the country.
Madam Rahman opined that the government is aware of the team's commitment to help eliminate the disease as demonstrated by leaving their families and relatives behind to join Sierra Leone and other partners to contain the outbreak.
The Deputy Minister assured the team of warm reception and hospitality during their stay in the country, and support from their local counterparts.
Speaking during an interview with both the local and international press, Madam Rahman disclosed that the team would have to stay for a six month minimum, and their expertise would also be utilized in other areas of public health concern.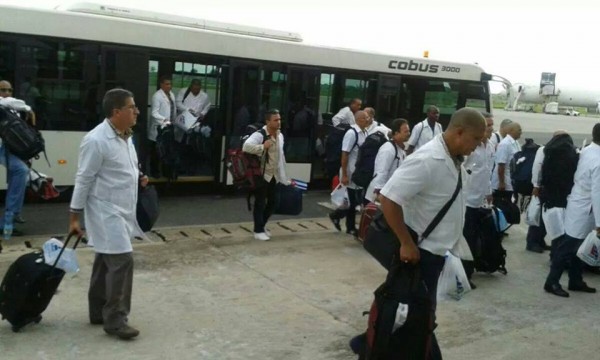 The team, the Deputy Minister said would be deployed in various specific areas across the country where high level of attention is needed to eradicate the deadly virus disease.
Addressing the team, the Cuban Ambassador to Sierra Leone, Jorge Lefebre Nicolas described the Ebola as not only a war for Sierra Leone but a global threat to every nation, adding that the team's total commitment to end the Ebola war in Sierra Leone is paramount for both the two countries.
He noted their duties and responsibilities to their families back home but that their presence to save lives in Sierra Leone should be seen and felt in the discharge of their duties.
The Envoy encouraged them to work side by side with their local counterparts and to share experiences that would help contain the disease, and assured President Koroma, the government and people of Sierra Leone of their continued support to strengthen the bilateral ties between the two countries.
JAK/MOHS