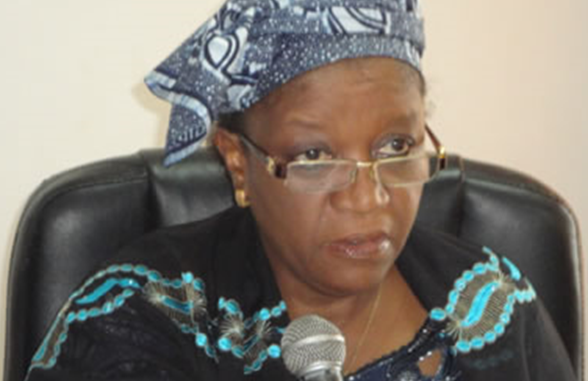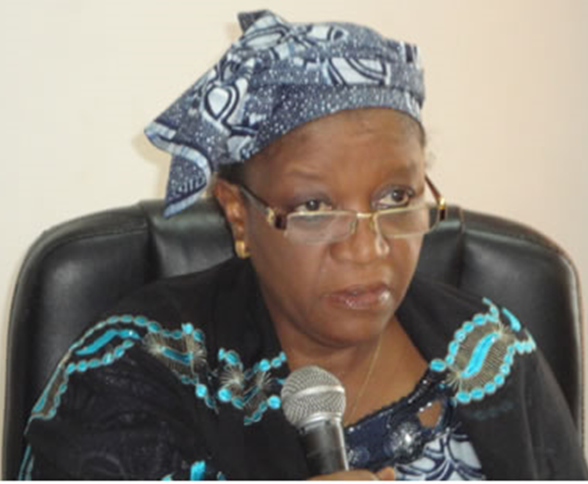 STATEMENT OF ZAINAB HAWA BANGURA
SPECIAL REPRESENTATIVE OF THE SECRETARY-GENERAL ON SEXUAL VIOLENCE IN CONFLICT
 SECURITY COUNCIL OPEN DEBATE
ON SEXUAL VIOLENCE IN CONFLICT
15 April 2015
I wish to thank the Government of Jordan for hosting this Open Debate which comes at a crucial moment of consolidation for this agenda; as well as the Council for the priority you have given this issue for several years.
I am grateful that my sister Hamsatu Allamin is able to join us today, giving voice to civil society that represents a moral compass for this mandate.
I also wish to acknowledge the presence of Vian Dakhi of the Yazidi community and Member of Parliament in Iraq. I am glad that she will speak on behalf of her country at this Debate.
Madame President, Members of the Security Council, Ladies and Gentlemen
It has been 3 years since I assumed my role as the Secretary-General's Special Representative, and I could hardly have imagined how heart-breaking this mission would be.
The horrors suffered by the women, children and men that I have encountered re-affirm my absolute conviction that sexual violence in conflict represents a great moral issue of our time, and merits the concerted focus of the Security Council.
This crime, in its destruction of the individual and the pervasive way it undermines the prospect of peace and development, casts a long shadow over our collective humanity.
However, 5 years after the creation of the mandate, I believe that we find ourselves at a new juncture, with a possibility to turn back the tide of these atrocities. We have an opportunity to change, irrevocably, not only the way in which this crime is perceived and understood, but crucially the manner in which we respond to it in our security and justice sectors, and in terms of services for survivors.
We are beginning to see some tangible and positive changes on the ground, which should inspire us that our fight to eradicate sexual violence in conflict is not a 'mission impossible'.
We have a solid normative foundation and increasingly precise tools to drive this agenda to the ground;
Our knowledge, analysis and information is deeper, and serves as a basis for strategic interventions at all levels;
Greater resources are being dedicated for Sexual and Gender-Based Violence programming on the ground than ever before (although the resources still fall far short of the challenges we face!);
We are finally beginning to see some accountability for a crime that has historically been largely 'cost-free' to commit. This is exemplified by important legislative reforms and criminalization of rape at national level, and an increase in national and international prosecutions;
National authorities in some key situations of concern are beginning to take ownership and exhibit the leadership required to address conflict-related sexual violence in a purposeful and sustainable manner. This includes structured commitments undertaken at the highest levels of government, and specific plans of action by national security institutions;
In the past 3 years we have witnessed a significant increase in the number of peace agreements and ceasefire frameworks that explicitly reflect conflict-related sexual violence concerns, which is crucial to ensure that survivors have services and redress in the aftermath of conflict, and that perpetrators are excluded from power and are held to account;
The notion of reparations for survivors is also beginning to take root, and we are seeing some examples of transformative reparations programmes coming on-line, and some survivors receiving reparations. However, we still have a long road ahead to ensure that women have consistent and timely redress, including the necessary livelihood support to enable them to pick up the pieces of their lives.
Members of the Council,
This year's report of the Secretary-General, which I am honored to present, highlights shocking incidents of sexual violence in 19 situations of concern, as well as some of these positive developments.
The interagency network, UN Action Against Sexual Violence in Conflict, which I Chair continues to be the primary consultation forum for the report, and the depth of information and analysis this year represents an important marker of progress in itself.
I would like to note that Women Protection Advisers, where they are deployed, have contributed significantly to deepening the information-base for the report. I am pleased that two of our Senior WPAs – currently serving in Mali and the DRC – are here today, and will have the chance to interact directly with Council delegations and concerned Member States this week.
The text before you serves not only as an annual report of record, but as a global advocacy instrument and vehicle for refining our common understanding of critical themes, to enhance coordination and build global consensus.
This year's report surfaces a number of themes and brings to light new dimensions of this issue:
There is a focus on sexual violence as a threat used to induce displacement and as a risk faced by civilians, particularly women and girls, in displacement settings. It is linked with forced dispossession of land and property, which denies women vital sources of livelihood.
It highlights the vulnerability and targeting of ethnic and religious minorities, including LGBTI individuals by armed groups, to impose morality and exert social control.
Forced marriage, which entails repeated sexual abuse and increases in times of conflict, features prominently throughout the report.
It touches on the role of community and faith-based leaders and local journalists in addressing harmful social norms, and helping to redirect the stigma of rape from the victims to the perpetrators.
The report emphasizes throughout the narrative the necessity of addressing this issue in ceasefire and mediation processes, as an integral part of our response to sexual violence, preventing relapse into conflict and fostering a durable, inclusive peace.
  Madame President, Members of the Council
Tomorrow I will depart for my first visit to the Middle East, in a mission that will take me to Syria and Iraq, as well as the neighboring countries of Jordan, Lebanon and Turkey who continue to bear the weight of massive flows of refugees fleeing conflict.
The visit is undertaken against the backdrop of a catastrophic new trend of the use of sexual violence as a 'tactic of terror' by extremist groups, not only in Iraq and Syria, but also in Somalia, Nigeria and Mali.
The Secretary-General's report, for the first time, articulates how sexual violence is integrally linked with the strategic objectives, ideology and funding of extremist groups, noting therefore that women's empowerment and sexual violence prevention should be central to the international response.
This represents a critical new challenge for the conflict-related sexual violence agenda. I would like to underscore the Secretary-General's recommendation that the AlQaeda/ISIL Sanctions Committee includes sexual violence as part of its designation criteria, and begins to focus on 'sexual violence as a tactic of terrorism'.
But ultimately an effective counter-strategy must include intensive community-level engagement, including with women and civil society, youth groups, traditional and faith-based leaders.
 It should be noted that of the 45 parties listed in the Annex of this year's report, the vast majority of them are non-state actors. Therefore, we will have to consider the political and operational challenges that lie ahead in terms of engaging with some of these parties, for concrete and time-bound commitments in line with resolution 2106.
My Office has begun to explore engagement with a number of non-state actors, and I look forward to the opportunity to brief the Council in the future on progress and challenges in this crucial area.
Since resolution 1820 we have been able to successfully frame this issue as a peace and security concern that requires an operational security response. I believe that more focused engagement of security sector actors will help to turn the tide on this crime. It will require us to articulate more precisely the role that security sector actors can play and to transform military cultures to enhance protection and prevention.
Over the past two years we have signed frameworks of cooperation with the African Union and the International Conference of the Great Lakes Region, and are now moving along similar lines with the Arab League. At the same time, a number of regional organizations, including the AU and NATO, have appointed Special Representatives and Envoys on Women Peace and Security. This represents an important expansion of the circle of stakeholders, and challenges us to ensure coordination and coherence in our collective action.
Since assuming my role, one of my key objectives for the mandate has been to foster national ownership, leadership and responsibility. I am encouraged that since 2012 the Governments of Angola, Guinea, the Central African Republic, the Democratic Republic of the Congo, Somalia and South Sudan have signed Joint Communiques with the United Nations outlining priority areas of intervention to address sexual violence. These commitments were undertaken at the highest levels of Government, and are the basis for implementation plans that are now being developed by the national authorities in concert with the United Nations and other partners.
The UN Team of Experts on Rule of Law/Sexual Violence has been instrumental in supporting national authorities to catalyze implementation trough technical and institutional capacity strenghthening. The role of UN Action is also crucial, particularly to support the development and implementation of comprehensive national strategies to combat sexual violence and deliver multisectoral services to survivors.
In line with the Joint Communique with the DRC, the President has appointed a Personal Representative of the President on Sexual Violence and Child Recruitment, Mrs. Jeannine Mabunda. I am pleased that, Mrs. Mabunda is here today to represent her Government, and am sure that she will outline the measures that are being undertaken by the Congolese authorities, including an action plan of the national army, and specific undertakings on sexual violence by FARDC Commanders, to reinforce both command and individual responsibility, and commitment by them to cooperate with Military justice system.
It is notable that there were 187 convictions of soldiers and Commanders in the DRC between July 2011 and December 2013, and as noted in the Secretary-General's report, this year there were 135 convictions by military tribunals, including an FARDC General.
In Guinea, there have also been high-level indictments related to sexual violence that occurred in 2009 in the wake of the contested elections. The UN Team of Experts has also been supporting national authorities in Colombia, Cote d'Ivoire and South Sudan. And in CAR, the Team is supporting the establishment of a specialized rapid response unit of the Gendarmerie to deal with sexual violence crimes.
Since my last briefing to the Council I have undertaken follow up missions to the Central African Republic and the DRC, and visited for the first time South Sudan and Colombia. I intend to continue the intensive engagement of the mandate in situations of concern, to turn the resolutions of this Council into solutions on the ground.
The progress at national level is crucial, and indicates that addressing conflict-related sexual violence is possible even under challenging circumstances. It is essential that both the Team of Experts and UN Action receive the necessary financial support to sustain these efforts.
~
Madam President, Members of the Security Council
I believe that the modest progress that we are beginning to witness should be an encouragement to all of us to 'stay the course' and reinforce our efforts.
At the same time, the catastrophic circumstances and acute vulnerability of so many women, children and men to sexual violence in conflict situations around the world must now crystalize our resolve into clear action to prevent these crimes, and to care for survivors.
It is essential that we translate promises into practice, and resolutions into solutions. As the report states: the era of silence has been replaced by international recognition that the shame of rape resides not in the victims, but in the perpetrators, and any party that seeks to condone or conceal their conduct.
The history of warzone rape has been a history of denial. It is time to bring these crimes, and those who commit them, into the spotlight of international scrutiny and to send a clear message that the world will not tolerate the use of sexual violence as a tactic of war and terror.