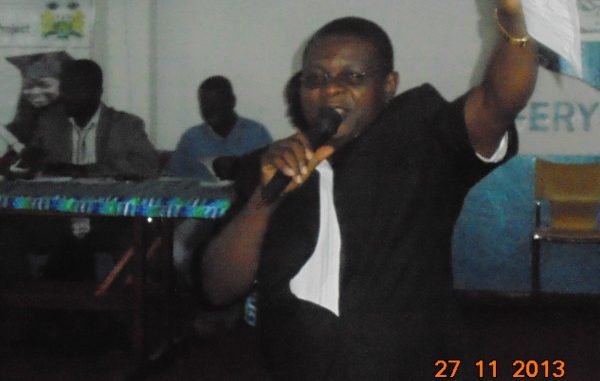 By Siraju Bah -29th November, 2013 :
The Attitudinal and Behavioural Change ABC Secretariat has officially launched the Agent of Change Pilot Project in Makeni and has organised a two day pilot project workshop for pupils in four secondary schools in the Northern District Head Quarter Town of Makeni at the Midwifery School in Makeni with the theme "your altitude depends on your attitude and aptitude" in line with the Secretariat's nationwide educational theme for this year "encouraging high level performance and discouraging indiscipline in secondary schools."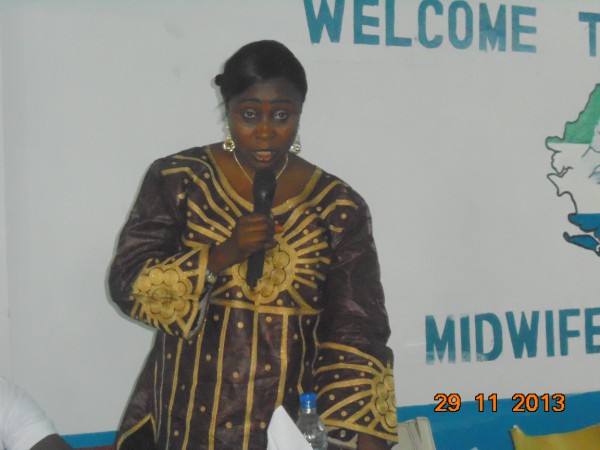 The crux of the workshop is to provide training for pupils in the selected schools who will serve as agents of change to their peers in their various institutions. The pilot training Project targeted 120 pupils drawn from four secondary schools accompanied by a teacher from each school.
The selected schools included Benevolent Islamic Secondary School, Birch Memorial Secondary School, St. Joseph's Secondary School and the St. Francis Secondary School in Makeni.
Her worship the Mayor of Makeni City Madam Sunkarie Kabba Kamara, who officially launched the programme, encouraged changed agents to be determined to pursue the right attitude to be able to attain their altitude in life and to also resist negative attitude and work assiduously to influence their peers.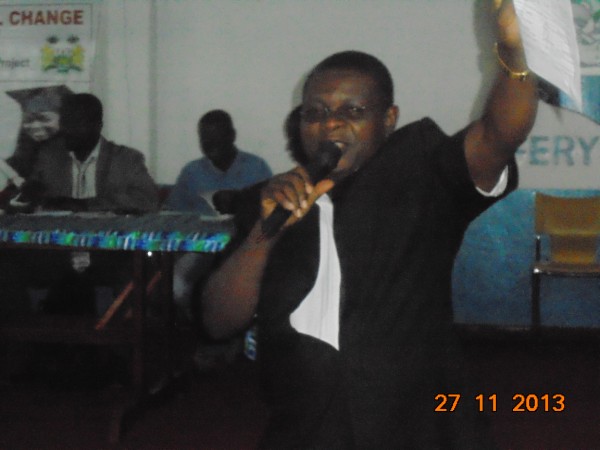 In his presentation, the Executive Director ABC Secretariat Dr. Ivan Ajibola Thomas underscored the need for pupils to cultivate in themselves attitudes that will make them become prospective contributors to the socio-economic development of the country.
He highlighted some of the causes of negative attitude in society and the ripple effect they will have on the socio-economic development of the state saying, that negative peer group influence, poor parentage and negative attitude demonstrated by some teachers will culminate in instilling negative attitude and behaviours in pupils which may lead to the demise of the values, standards, virtues and morals of society.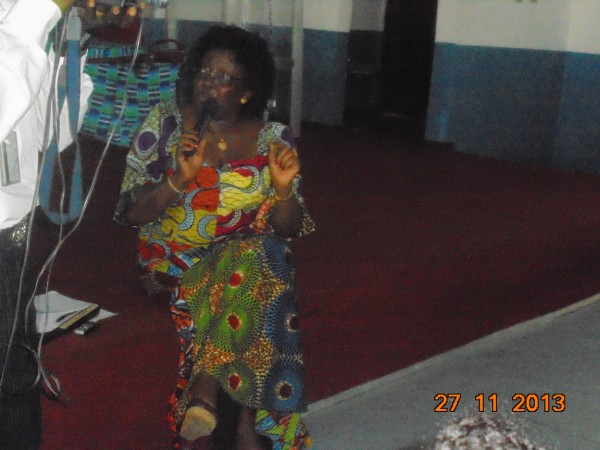 The executive Director admonished the pupils to re-orientate their mindset and heart-set, encouraging them to make a paradigm shift from inculcating and exhibiting negative attitudes and behaviours to positive attitudes and behaviours so that they could contribute meaningfully to the country when they assumed positions of trust.
On a power point presentation, the National Coordinator and Second in Command ABC Secretariat Madam Nanette Thomas carefully elucidated on the concept of attitude, behaviour and change highlighting the virtues of positive attitude noting that positive attitude is the power that drives one to success.
Madam Thomas admonished the pupils to be wary of attitudes that might deter their progress and blemish their credibility postulating that negative attitude shortens one's life as one becomes, so often, angry, rude, upset or frustrated at one's teacher, the fewer days one will have left to live.
She warned the pupils to eschew anti-social behaviours such as arrogance, bullying, harassment, threat, physical assault, provoking one and other especially in class and encouraged them to embrace change saying that the ability to change is the only security one has.
The Chairman Conference of Principles of Secondary Schools Ibrahim N Kamara observed that the erosion of values in the school system is seriously affecting the ethical standards, self-awareness and personal responsibilities of school going children.
He said the rapid social, political, moral and technological changes sweeping across the 21st Century makes it challenging for youth to cultivate values that are attuned to standards of moral values, suggesting that the use of values such as respect, tolerance, appreciation, honesty and love in schools must be emphasized.
A teacher and lecturer at the St. Francis Secondary School Joseph Ezekiel Thulla Junior noted that industrialization with special reference to the internet, mobile phones, iPods, iPads, unscrupulous movies and the like played a cardinal role in effecting deviant behaviours in the youth particularly adolescents in schools.
He observed that society has changed in such dramatic ways that what obtained in the recent past is now considered obsolete and outdated, saying that "pupils were taught to respect their teachers and to dress with matching colours but rather what obtain now is pupils no longer respect their teachers and dress with sharply contrasting colours."
He recommended that the government take the presence of guidance counselors seriously and establish offices for counseling in each school and insert peace education as a subject in the curriculum.
The head of Education Department Northern Polytechnic James O Conteh   reminded the pupils that they can reach their highest altitude or elevation in life if only they diligently exhibit good ethical behaviour and make good use of their God give aptitudes with some amount of endurance and effort.
The Women's Leader SLTU madam Ramatu M Fonah highlighted some of the negative attitudes pupils exhibit in schools and encourage them to desist from negative attitudes and imbibe positive ones that will help them achieve their desired goals in life.
The Chairman Abubakarr Carew encouraged the pupils who have benefitted from the training to work in accordance with what they have learnt and ensure that they use the techniques they have acquired to influence their peers to inculcate positive attitudes.