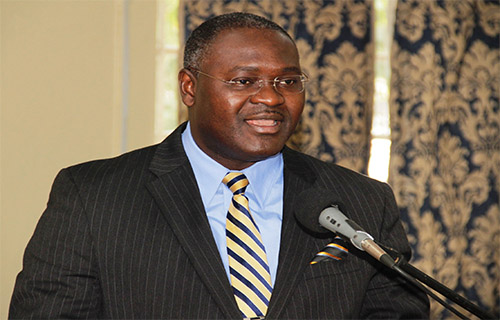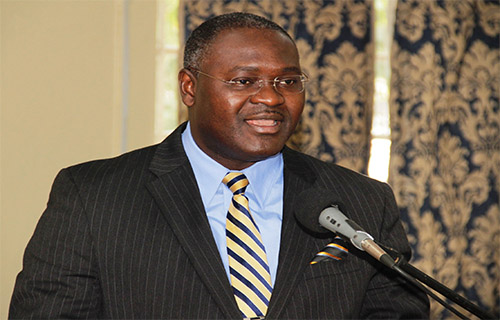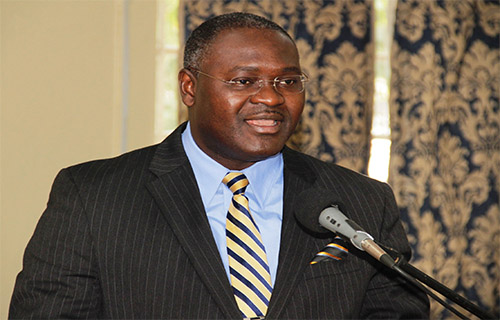 SIERRA LEONE'S ACC BOSS JOSEPH KAMARA
The Commissioner of the Anti-Corruption Commission (ACC) Swaziland, Advocate Thanda Mngwengwe has openly commended the Anti-Corruption Commission Sierra Leone for the tremendous gains made in the fight against corruption in Africa. Mr. Mngwengwe made this statement during the meeting between ACC Swaziland and the Deputy Commissioner of ACC Sierra Leone, Mr. Shollay Davies on Thursday 7th August 2014 at the Sibane Hotel Ezulwini Swaziland.
The ACC boss Swaziland noted that the meeting will be anchored on the exchange of knowledge and skills as the fight against corruption was taking different forms on theAfrican continent. Advocate Thanda Mngwengwe maintained that he was highly impressed with the performance of the Commission in Sierra Leone and indicated that they would have to count on the expertise of ACC staff Sierra Leone in changing the Swaziland corruption landscape. He admitted that the fight against corruption was challenging and described it as a mammoth task; since it involves the prosecution of the financially powerful, persons with large public support and are well placed in society. Therefore, for the institutions to succeed in the campaign, political will, the right attitude and the public to provide the adequate space were imperative. He urged all anti-graft crusaders to resist the temptations of those bent on pulling down anti-corruption institutions. 'ACC Sierra Leone has played an exemplary role in the fight against corruption in Africa which other countries would emulate' Mr. Mngwengwe added.
Earlier the Deputy Commissioner ACC Sierra Leone, Mr. Shollay Davies underscored the many positive strides made to combat corruption in Sierra Leone. He highlighted the assets declaration regime as a tool to enhancing integrity and probity in public life, the prosecutorial powers of the Commission, the recovery of billions of Leones (millions of dollars) paid back into the national purse, the convictions of high profiled persons. Mr. Davies further outlined the key provisions in the National Anti-Corruption Strategy (NACS) 2014 – 18 and encouraged ACC Swaziland to equally develop a national strategy as it would help considerably in dealing with the menace.
The Deputy Commissioner also emphasized the "zero-risk based approach" of the national strategy which encompassed issues dealing with the private
and public sectors coupled with the integration of the national integrity systems as key to the successful implementation of the strategy.
The meeting was attended by the Director of Public Prosecutions (DPP) Swaziland Mr. Nkosinathi Maseko, the Public Relations Officer (PRO) ACC Swaziland Md. Jabu Phakatin and the Principal Accountant Md. Nikiwe Nyoni. The delegation from ACC Sierra Leone included the Director of Prosecutions, Mr. Reginald S. Fynn Jnr. ESQ. Deputy Director Public Education and Outreach Mr. Patrick Sandi, Senior Prosecutor Abdul Rahman Mansaray, Chief of Intelligence Mr. Issa Kanu and Intelligence Officer Martin Tarawally.
The presentation of a copy of the Sierra Leone Anti-Corruption Act 2008 to the ACC Commissioner Swaziland by the Deputy Commissioner Mr. Shollay Davies formed part of the meeting.